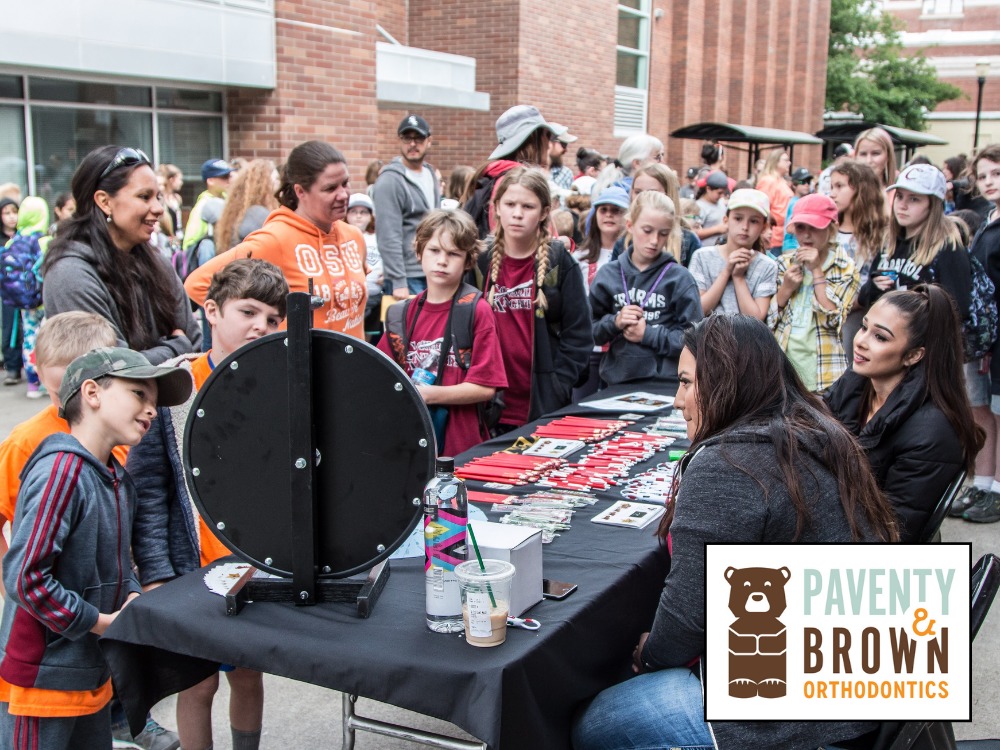 SEA Day to Return May 26 with New Title Sponsor
Tuesday, January 4, Corvallis, Ore. – Last year was an exciting comeback for the Corvallis Knights, as the hometown team returned to play in 2021 and captured its fifth consecutive West Coast League title. There is yet another return slated for 2022, the club's popular Science, Engineering & Art Day presented by the OSU Colleges of Science and Engineering.
Its comeback includes the introduction of an exciting new title sponsor – Paventy & Brown Orthodontics.
Since 1981, Paventy & Brown Orthodontics has been serving its communities. Dr. Anthony Paventy and Dr. Brett Brown are heavily involved in orthodontic societies and attend more than triple the required continuing education requirements set by the State of Oregon. Their staff has more than 100 years of combined experience.
"At Paventy & Brown Orthodonics, we understand that the building blocks for a successful community start with our youngest residents. We are honored to share the Knights' values for our local youth that support science, engineering, and art education, all while wearing a great smile," said Dr. Paventy.
The ninth annual Paventy & Brown Orthodontics Science, Engineering & Art Day is set for Thursday, May 26 at OSU's Goss Stadium. First pitch is scheduled for 10 am and gates open at 9:30 am. Elementary school students are encouraged to browse interactive exhibits before and during the game.
In the past, SEA Day has featured sellout crowds with between 20-30 area schools attending. Unfortunately, because of COVID measures, SEA Day was cancelled in 2020 and 2021. The eighth annual SEA Day in 2019 was a rousing success thanks to the event's exhibitors and the enthusiastic and curious crowd of students.
"This event is a celebration of baseball, which is both science and art," said Corvallis Knights team president Bre Miller. "Thanks to Skip Rochefort and Margie Haak of OSU Colleges of Science and Engineering, SEA Day is a huge hit with the kids and teachers. It's educational and a lot of fun."
On May 26th, the Knights will face the NW Star Nighthawks in a non-league wood-bat baseball game.
Schools are encouraged to contact Jennifer Beaumont at [email protected] or (541) 752-5656 to book group reservations. This game is likely to sell out.
"We're thrilled that Paventy & Brown has stepped up as our title sponsor," said Miller. "They are an awesome community partner and they always bring the fun, and smiles!"