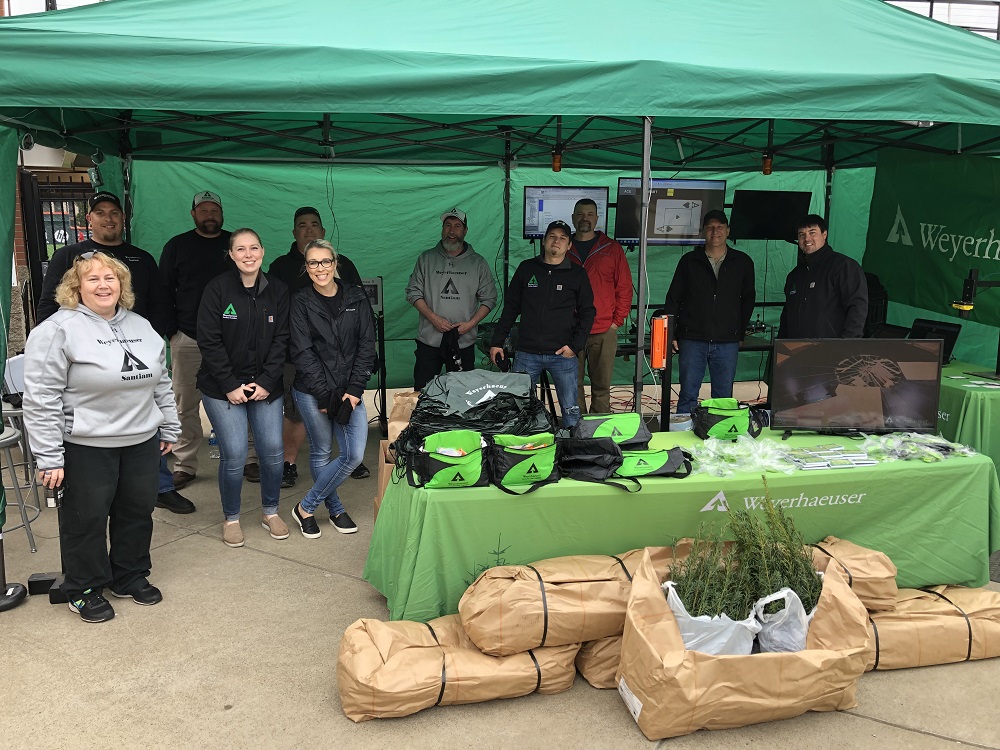 Knights Open Season With Big Hit – Weyerhaeuser Science, Engineering & Art Day Rocks Goss
The Corvallis Knights opened their 2019 season with their eighth annual Weyerhaeuser Science, Engineering & Art Day game at OSU's Goss Stadium in front a packed house on Tuesday, May 28th.
2,830 enthusiastic fans attended the event including 30 area elementary schools from Corvallis, Albany, Lebanon, Sweet Home, Harrisburg, Junction City, Eugene, Keizer, Salem, Silverton, Clatskanie, Halsey, Alsea and Newport.
Students, teachers and Chaperones enjoyed a range of interactive exhibits, 20 in total, both inside and outside Goss Stadium.
Exhibitors included title sponsor Weyerhaeuser represented by Santiam and longtime event partner OSU Colleges of Science and Engineering; as well as OMSI, The Arts Center, da Vinci Days, Art@OSU, Pipeline to Jobs, LBCC Mechatronics, Paint and Wine Corvallis, Corvallis Martial Arts, Trillium Family Services and Wells Fargo. The Corvallis Knights also manned a pitching velocity station and a player autograph table, both very popular attractions.
In addition, Weyerhaeuser handed out seedlings to all attendees as they left Goss Stadium.
"It was such a fun day at Goss Stadium and a great way to open our 30th season, " said Knights Baseball Club CEO Dan Segel. "The activity was non-stop, the exhibits engaging and it was all topped off by a generous donation of seedlings by Weyerhaeuser. We can't thank them and all our teacher friends enough for making it another spectacular SEA Day."