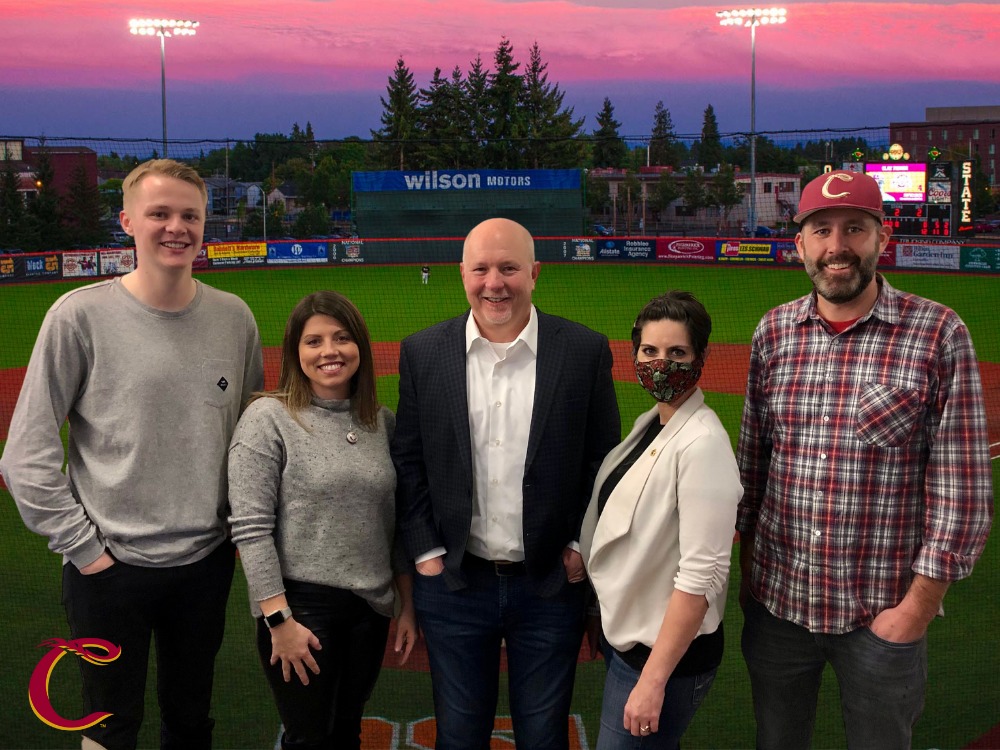 Corvallis Knights Bolster Front Office with Promotion of Jennifer Beaumont to GM
Friday, January 7, Corvallis, Ore. – The reigning Perfect Game National Summer Collegiate Team of the Year made another winning move this week, as the hometown team – the Corvallis Knights – kicked-off the New Year by promoting their Director of Hospitality, Jennifer Beaumont, to General Manager.
Beaumont will continue to manage the Knights food & beverage operations as well as assist with group sales. After six seasons with the club, Jennifer will also oversee community events, team travel, and host family operations. She becomes the fifth female to be named General Manager in the West Coast League.
Director of Ticketing & Facilities, Derek Buchheit, also was promoted, to Director of Operations. A 2018 graduate of the University of Oregon, Buchheit will continue in his ticketing and facilities role but will now also be responsible for merchandise, social media and the club's internship program. This will be Derek's 4th season with the Knights.
"We're ecstatic to promote from within our front office," said Team President Bre Miller. "Jennifer and Derek are great at what they do and we're excited to empower them to grow in their roles even further. We'll continue to focus on customer service and exceeding guest experience marks as well as continuing to grow the business and get better as an organization."
Beaumont has six years of experience in the hospitality industry working in corporate and group sales for Northwest X Southern Hospitality representing top brands like the Hilton, Holiday Inn and Marriott. Jennifer also managed the Corvallis Knights hotel partnership with the Holiday Inn Express from 2014-2017. Beaumont grew up in Albany and is a graduate of South Albany High School and Oregon State University.
Buchheit was an intern for the Knights in 2018 and moved into a full-time role for the 2019 season as the Box Office & Facilities Manager. He was promoted to Director of Ticketing & Facilities during the 2019 off-season and in 2020 he was named the Corvallis Knights Staff Member of the Year. Derek is from Stayton, Oregon.
"Despite the unknowns of 2021 we ended up having a fantastic season," said Miller. "We are already hitting the ground running with a record number of season ticket holders, community partners and an exciting roster that will be announced over the next few weeks. We are very excited to show the community what 2022 has in store as far as our in-game fan experience and defending our WCL title."
The eight-time WCL champion Corvallis Knights will host 30 games this summer at OSU's Goss Stadium at Coleman Field. Season tickets can be purchased by calling 541-752-5656 or visiting corvallisknights.com.