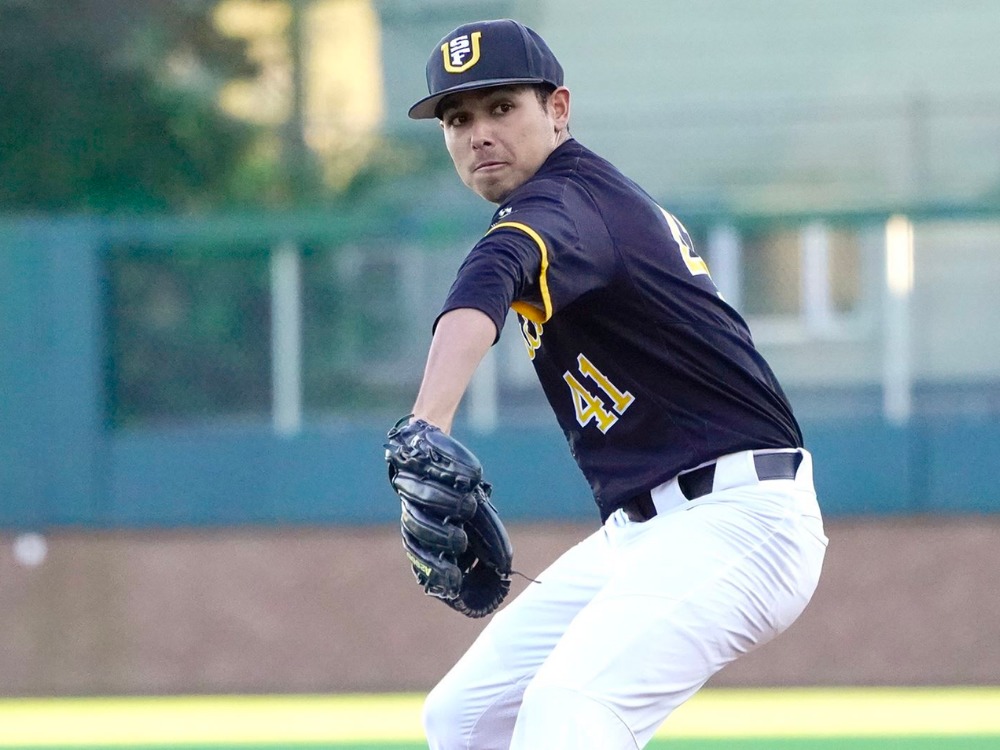 Knights sign USF righty Jesse Barron
Monday, March 7, Corvallis, Ore. – A former freshman All-American pitcher from the University of San Francisco is the latest signee for the 2022 season, Corvallis Knights head coach Brooke Knight announced Monday.
Sophomore starter/reliever Jesse Barron will head to Corvallis when the Dons conclude their West Coast Conference slate. He is a 6-foot, 182-pound right-hander from Danville, Calif., who starred at Dougherty Valley High School in nearby San Ramon before enrolling at USF.
Barron is off to a solid start in 2022, posting a 2-1 record in four appearances (one start) with 16 strikeouts and 5 walks in 12.2 innings pitched.
He is coming off a strong 2021 season that saw him go 5-2 with a tidy 2.74 ERA in 22 games, with four saves and 47 strikeouts in 42.2 innings. He earned Collegiate Baseball Newspaper freshman All-American honors in the Covid-shortened 2020 campaign, when he finished six of the seven games he pitched in and went 0-0, 0.96 with two saves and 14 strikeouts in 9.1 innings.
Barron was a three-year letterman and a two-way standout at Dougherty Valley. He was 8-3, 1.10 with two saves and hit .328 with 13 RBIs as a senior in 2019. He had 97 strikeouts in 76.2 innings, with just 12 walks, and threw six complete games with three shutouts in 10 starts while leading the Wildcats to a repeat berth in the CIF North Coast Section Division I playoffs.
He is a business marketing major at USF and a fan of the hometown San Francisco Giants. He enjoys making videos in his spare time; his favorites are Moneyball (movie), Game of Thrones (TV show) and the Harry Potter series (books).
Barron was a 2020 USF teammate of former Knight Landon Bourassa, the 2018 West Coast League Co-Pitcher of the Year. He played for Bethesda, Maryland, in the Cal Ripken Collegiate League in 2021 and with St. Cloud, Minn., in the Northwoods League in 2020. He had no record in nine combined appearances, with a 2.51 ERA and 11 strikeouts in 14.1 total innings.
The Knights begin the 2022 season on May 26 with their annual Science, Engineering & Art Day, presented by Paventy & Brown Orthodontics, at Goss Stadium against the NW Star Nighthawks. Their WCL opener is June 3 at Yakima Valley; their WCL home opener is June 17 vs. Yakima Valley.