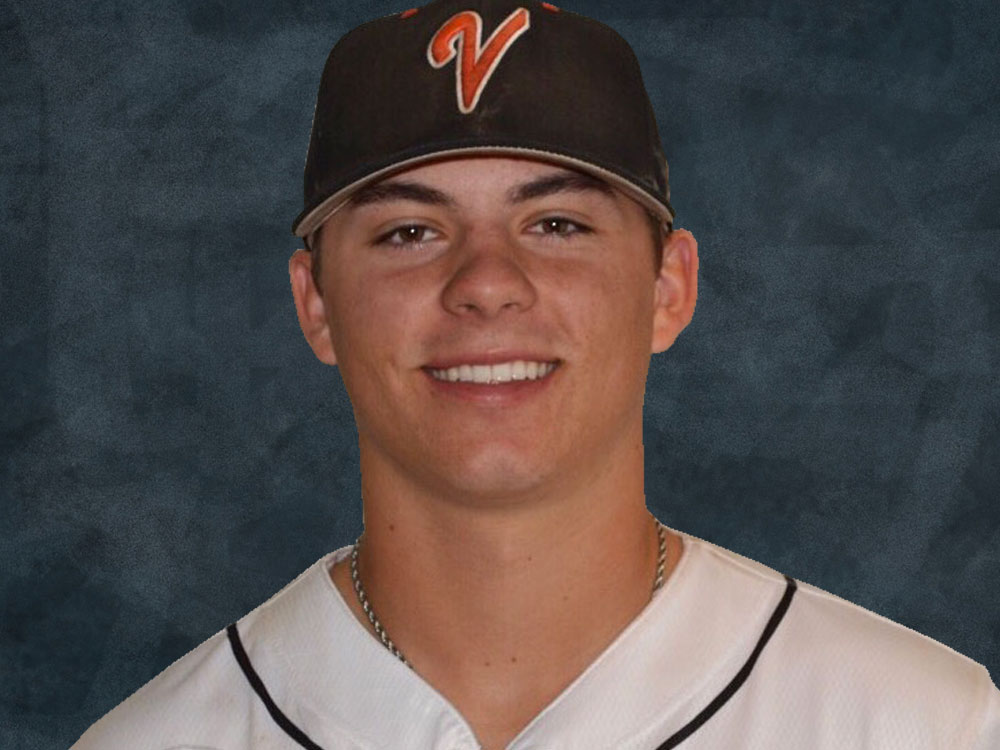 Knights Prevail 6-4, Capture Initial Series with Lefties
CORVALLIS, Ore. – Catcher Troy Claunch (pictured) drove in three runs, including the game-winner in the eighth inning, to lead the Knights to a 6-4 victory over Port Angeles in the rubber game of their West Coast League series.
An incoming Oregon State freshman from Vacaville, Calif., Claunch's single up the middle scored Dillan Shrum (Nevada-Reno) to break a 4-4 tie in the last of the eighth. Another run scored on an error for the final margin.
The Knights (10-3 overall, 9-3 WCL) thus won their fourth consecutive series, and the first-ever set with the Lefties, the WCL's newest franchise. Corvallis remained two games ahead of Bend in the South Division first-half pennant chase.
The RBIs were the first of the summer for Claunch, who had a two-run single to cap a three-run rally in the fourth inning that sent the Knights ahead 3-2. He also threw out a runner trying to steal to end the seventh inning.
Right fielder Jordan Qsar (Pepperdine) and third baseman Luke Wilkinson (NW Missouri State) added solo homers for Corvallis. It was the sixth round-tripper in the last nine games for Qsar, who leads the WCL in that category. It was the second for Wilkinson, a 10-day signee from Brea, Calif.
Lefty Chase Kaplan (Kansas) got the win. He allowed the Lefties (6-9) to score the tying run in the eighth, but retired them 1-2-3 in the ninth to earn his second win of the summer.
Starter Cason Cunningham (Linfield) allowed two runs in four innings. Reliever Cameron Richman (Portland) authored a scoreless fifth and sixth innings, while registering three strikeouts.
The Knights open a three-game South Division series with Cowlitz at 6:40 p.m. Saturday. Lefty Austin Crowson (1-0, 1.28) is our scheduled starter; Cowlitz's probable is undetermined.
The series continues at 5:05 p.m. Sunday and concludes at 6:40 p.m. Monday.