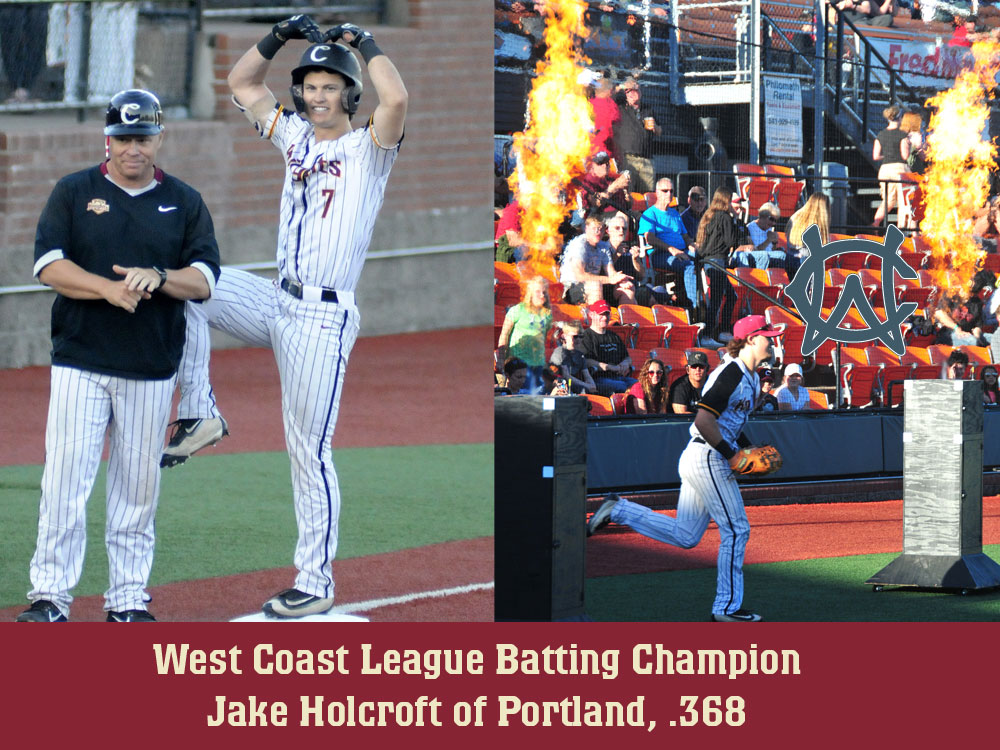 Holcroft Captures West Coast League Batting Crown
Corvallis Knights outfielder Jake Holcroft of University of Portland finished the WCL regular season with a .368 batting average, best in the league.
The top three finishers in the batting race were Knights – Holcroft, Briley Knight of Utah (.357) and Brooks Lee of Cal Poly (.342).
Holcroft is the the first Knight to win the batting title since Taylor Ard did it in 2009. Ard hit .387 that summer, and played his college baseball at Mt. Hood CC and Washington State.
Ard and Holcroft are the only Knights to have led the West Coast League in hitting.
To check out the league's final stats, click here.