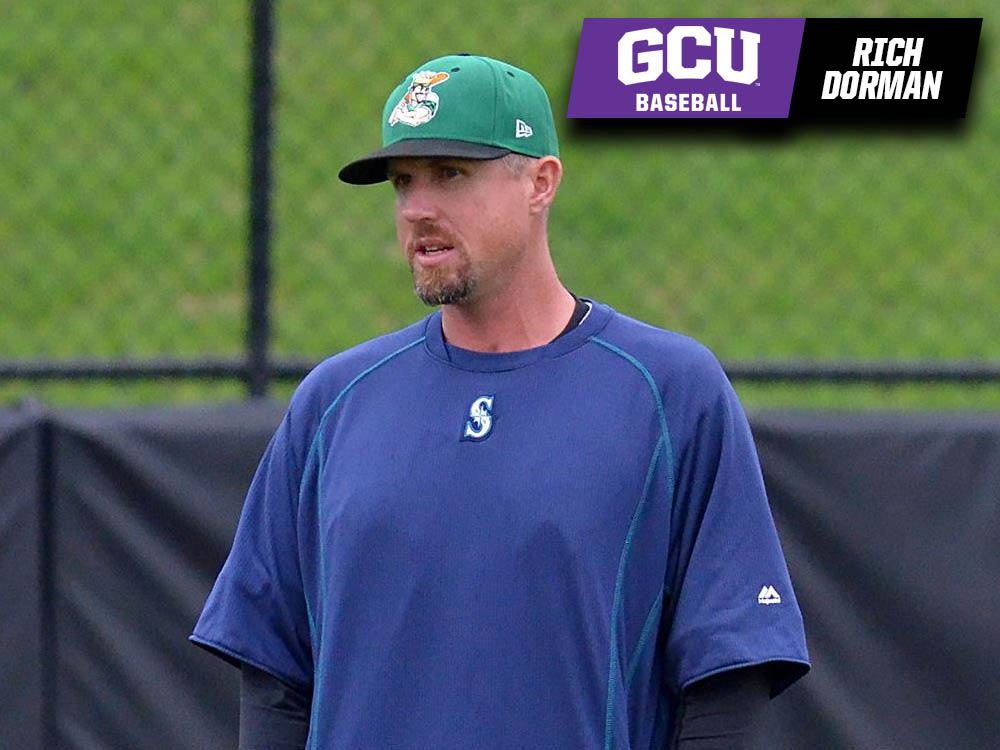 Oregon State Hires Knights Alum Rich Dorman as Pitching Coach
New Oregon State head baseball coach Mitch Canham announced his latest addition to his coaching staff this afternoon, naming former Grand Canyon University pitching coach Rich Dorman as the Beavers' new pitching coach.
Dorman spent a summer with the Knights in 1999 following a spring at Oregon State and pitched for former Knights' skipper Randy Rutschman. Dorman would finish his collegiate career at Western Baptist College (now Corban) and was a 13th round pick of the Tampa Bay Rays in 2000.
Since taking the Grand Canyon job after a lengthy pro pitching and coaching career, Rich placed such great Antelopes as hard-throwing right-hander Jake Wong in Corvallis. Wong is currently shining in the San Francisco Giants organization (he was a 3rd round pick in 2018) and helped lead the Knights to a 2016 WCL title. Dorman's latest placement, pitcher Brodie Cooper-Vassalakis of GCU, recently wrapped up a productive summer with the Corvallis Knights.
For more information on Dorman and OSU's hire, please click here.