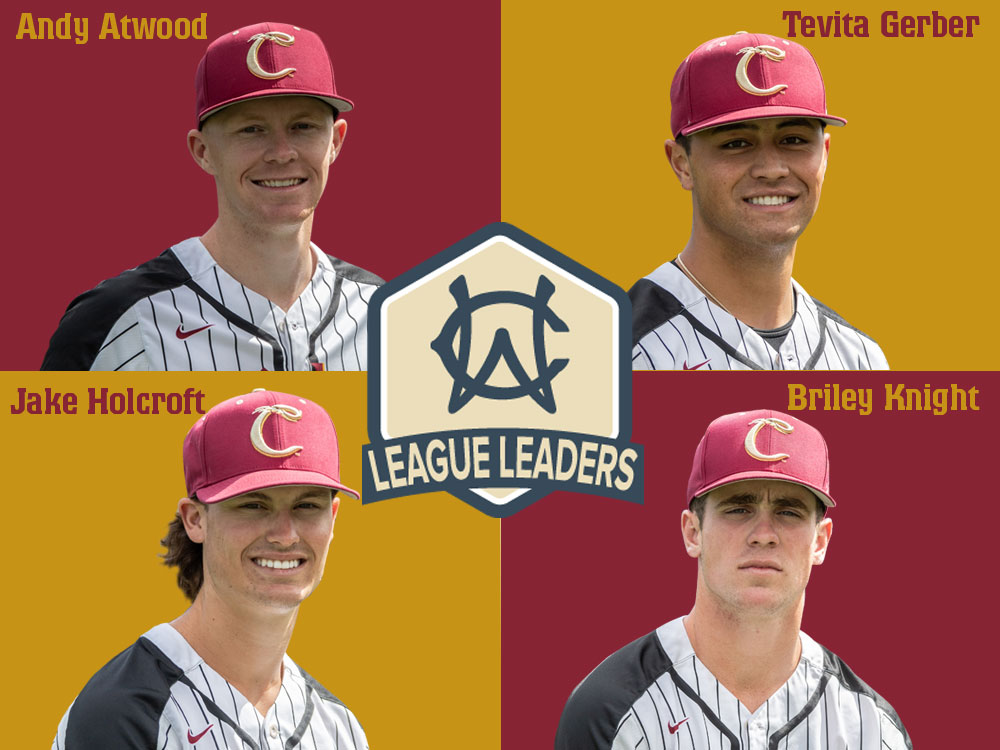 Lucky 13? Knights Start New Season at W2 on August 13
The Corvallis Knights 13th summer at Goss Stadium has been arguably the club's most successful regular season, ever, with the team setting a West Coast League record for wins with 42 and earning a playoff berth for a 13th straight time.
But it all re-starts where it all began this summer in the WCL – at Borleske Stadium in Walla Walla. The Knights are set to face the Sweets in a best-of-three Divisional Series that begins tomorrow night at 6:35 pm. Game two is set for Corvallis on Wednesday, August 14, with the first pitch scheduled for 6:30 pm. If necessary, game three would be at OSU's Goss Stadium on Thursday, August 15 with a start time of 6:30 pm.
The Knights first trip to Walla Walla ended in a Sweets sweep. But Corvallis, under #13, longtime skipper Brooke Knight, returned the favor later in the season, sweeping Walla Walla at Goss Stadium.
The Sweets finished the WCL regular season with a 30-23 overall record, good for second place in the WCL South. The Knights won both the first-half and second-half South titles with identical 21-6 marks. Corvallis wrapped the regular season 42-12 in WCL play and 50-12 overall.
The Knights record-breaking season started ominously in Walla Walla with three losses and didn't really take off until after a home series loss to Bellingham that had Corvallis sitting at 6-6 at the time. From there, the Knights finished up 36-6 in league including an 18-game overall win streak, tying a team best, during that stretch.
Corvallis would sweep two series each from Ridgefield and Yakima Valley, a series from Cowlitz, Portland, Kelowna, Bellingham, and Wenatchee; and only lost three series, to Walla Walla, Bellingham and Bend. Goss Stadium was once again friendly to the Knights as the hometown team posted a 23-4 home WCL record.
Knights' team and individual records were abundant from a record season at the gate – as the team eclipsed the 55,000 mark for the first time – to a league record 42 wins, to registering 50 wins overall for only the second time in club history.
OSU's Goss Stadium has truly been the place to be in the summer of 2019 as the Knights drew 55,072 for 32 home dates for a record per game average of 1,721. The club's former attendance high marks were 54,795 (total) in 2017 and 1,534 per game in 2016.
Corvallis players had remarkable summers none as glorious as lead-off hitter, redshirt freshman outfielder Jake Holcroft of University of Portland who set a new WCL single-season hits record with 82 and at bats mark with 223. Holcroft also captured the league's batting crown, hitting .368 for the summer. He also tied for the league lead in runs scored with his Knights' teammate Andy Atwood of Texas Rio Valley Grande and finished fifth in the WCL in RBIs with 33 and stolen bases with 22.
Atwood, a redshirt senior-to-be and former Oregon State Beaver, set a new WCL single-season record in triples with 7. And finished second in the league in total bases with 102, hits with 68 and at bats with 217 while leading the WCL in games played appearing in all 54 league contests.
While Holcroft and Atwood had monster regular seasons, sophomore-to-be outfielder Briley Knight arguably had the biggest summer of all WCLers as the left-handed hitting slugger from University of Utah led the league in several offensive categories including on base percentage at .460, slugging percentage at .621, total bases with 113, doubles with 18 and extra base hits with 29. Knight finished second in the league in batting average at .357 and second in RBIs with 42; and finished third in runs scored with 48 and homers with 8.
Knights pitching was led by ace southpaw Tevita Gerber of Dixie State who went 7-1 and posted a 2.20 ERA. His 7 wins led the league and his ERA was second lowest in the WCL.
Under pitching coach Kellen Camus and master skill developer Youngjin Yoon, Corvallis's pitching staff posted a league best 2.93 ERA, and also led the league in saves with 19 and opponents batting average at .223.
The team's potent offense finished second in runs scored with 357 and batting at .286.
The top three hitters in the league were Holcroft, Knight and Brooks Lee. The future switch-hitting Cal Poly Mustangs shortstop wrapped his first collegiate experience hitting .342 with 12 doubles, 2 homers and 30 RBIs, and was spectacular on defense.
Sophomore-to-be infielders Matthew Gretler and Jake Harvey of Oregon State finished hitting .321 and .282 respectively, with Gretler slugging 11 doubles, a triple and two homers and Harvey collecting 9 doubles and 3 triples.
First base was anchored primarily by slick-fielding Trace Tammaro of Univerity of Portland who finished third in the league in bases on balls with 35.
Zack Moeller led the catching crew, hitting .262 with 9 doubles and 2 homers.
Future UCLA Bruins infielder Michael Curialle played a solid shortstop, third base and the outfield while hitting .281 with 3 home runs and 27 RBIs.
Tammaro and Knight both played big roles on last summer's championship club.
The pitching corps were highlighted by its bullpen and emergence of Gerber and junior-to-be Jackson Arnsdorf of Corban.
Closer Connor Knutson of Portland (5 saves, 2.18 ERA), and Abbott Haffar (2-0, 1.35 ERA) and Kevin West (2 saves, 2.61 ERA, 27 K in 20.2 IP) of UC Riverside, teamed up with incoming frosh William Kempner of Gonzaga (2-1, 2 saves, 0.61 ERA, 36 K in 29.1 IP) and newcomer Marques Johnson of Riverside CC (3 saves, 1.92 ERA) to form a lock-down bullpen.
Arnsdorf, a native of Astoria, Oregon and 10-day signee, made the club and earned a spot in the starting rotation. He went 5-1 and posted a 1.70 ERA over 37 innings pitched.
Corvallis is looking to continue its winning ways versus a very tough Walla Walla club. The Knights are hoping to advance to their 11th West Coast League Championship Series and to have a shot at a fourth consecutive title. Corvallis has won six WCL championships since the league was established in 2005.
The Sweets are led by future UCLA Bruins outfielder Patrick Caulfield and Cal Poly Pomona outfielder Cesar Lopez as well as an accomplished pitching staff.
Caulfield broke the league's single-season stolen bases record this summer with 41, which was previously held by Corvallis Knight infielder Nick Madrigal who swiped 40 bags in 2015. The speedy outfielder led the Sweets in hitting with a .328 average and collected 12 doubles, 5 homers and 26 RBIs.
Lopez led Walla Walla in RBIs with 39 and hit .313.
The Sweets pitching staff features Travis Craven of Whitman College (1.99 ERA, 13 starts), Brayde Hirai of Central Washington (1.94 ERA, 18 appearances, 8 starts), and future OSU Beaver Reid Sebby (6 saves, 31 K in 26.2 IP). Walla Walla's team ERA of 4.30 was third lowest in the league.
Walla Walla is hungry, and hoping to appear in the WCLCS for a second time, the last being 2011 when they matched up against Corvallis in the finals where they were swept.
They will face a battle tested Knights club that has been resilient, and tough. The team's toughness was on full display throughout the regular season from pushing through a tough early stretch, to battling through the bumps and bruises of a long summer, to having a next up mentality.
Tevita Gerber is the Knights' probable starting pitcher for game one tomorrow night.
You can listen to game one of the WCL South Divisional Series on KEJO 1240 AM. Mike Parker, the voice of the Knights, calls all the action.
Get your seats for game two at Goss on Wednesday, August 14 by clicking here. The Knights' WCL post-season is powered by Pioneer Connect.