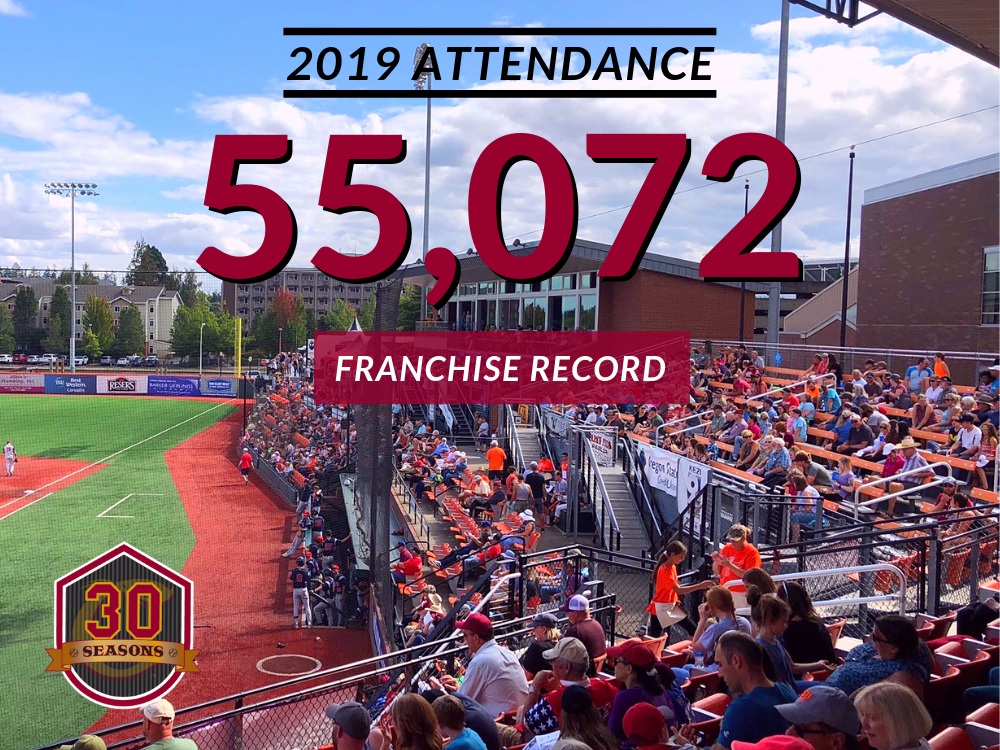 Knights Break Attendance Marks; Eclipse 55,000 Total for First Time
Thanks to a growing Mid-Valley fan base, amazing partners, a superstar ball team and a hard-working front office, the Corvallis Knights shattered all their attendance records this summer with at least one home playoff game still to come on Wednesday, August 14.
55,027 fans purchased tickets this summer for Corvallis Knights home games at OSU's Goss Stadium. The old record was 54,795 in 2017. The Knights eclipsed the 55,000 mark for the very first time by drawing 2,285 to its regular-season finale yesterday afternoon (see photo).
This year's regular season per game attendance average (for 32 home dates) was 1,721, another record. The former high mark was 1,534 in 2016.
Much thanks to all that have supported the hometown team, and back-to-back-to-back WCL champions!
We hope to see all our Knights fans out at our first WCL South Divisional Series home playoff game on Wednesday, August 14 versus the always tough Walla Walla Sweets. To reserve the best seats in the house, click here.
The Knights' WCL post-season is powered by Pioneer Connect.