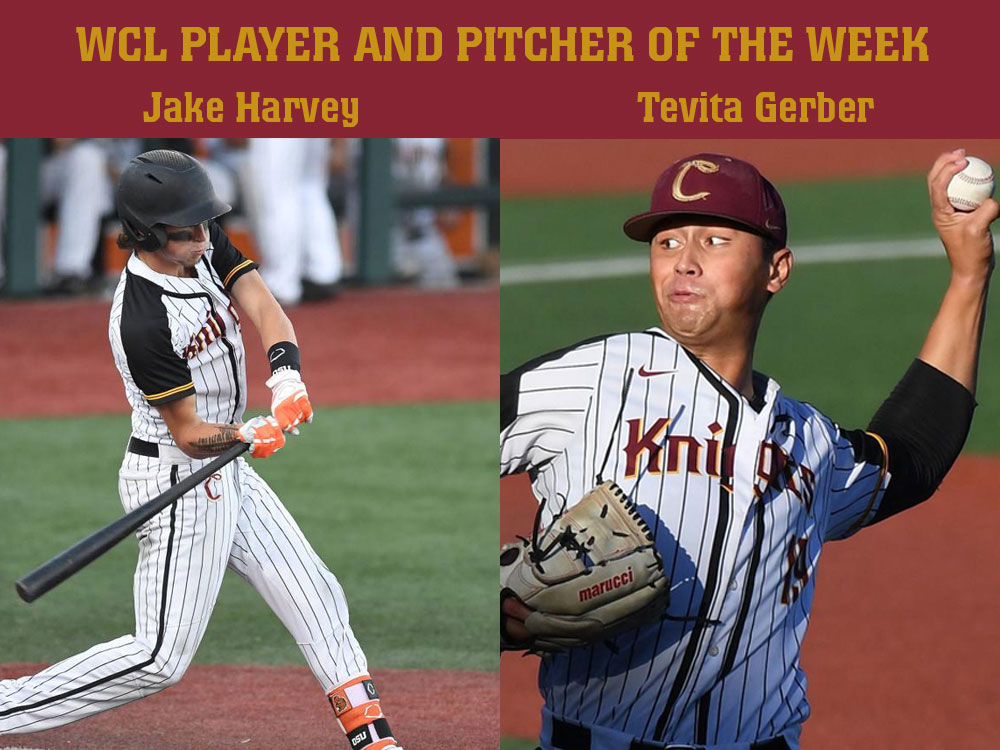 Jake Harvey and Tevita Gerber Named WCL Player and Pitcher of the Week, Respectively
West Coast League commissioner Rob Neyer announced WCL Moss Adams Player and Pitcher of the Week honors for the week of August 12-18 this afternoon.
Earning accolades were Corvallis second baseman Jake Harvey of Oregon State and Knights' ace pitcher Tevita Gerber of Dixie State of the back-to-back-to-back-to-back WCL champions.
Corvallis captured its fourth straight WCL title last night by beating Victoria 11-1, to earn the club's 7th title since the league was established in 2005.
Harvey, a sophomore-to-be, went 10-for-23 with 2 homers, 2 stolen bases, 8 runs scored and 5 RBIs to earn Player of the Week honors.
Gerber won two post-season games, twirling gems at Walla Walla in game one of the WCLDS and the WCLCS finale vs. Victoria at Goss Stadium. Gerber posted a 1.42 playoff ERA and struck out 16 over 12.2 innings pitched.
Tevita, who will be a senior next spring, won a total of 9 games this summer, 7 in the regular season and 2 in the post-season, to lead all WCL hurlers.