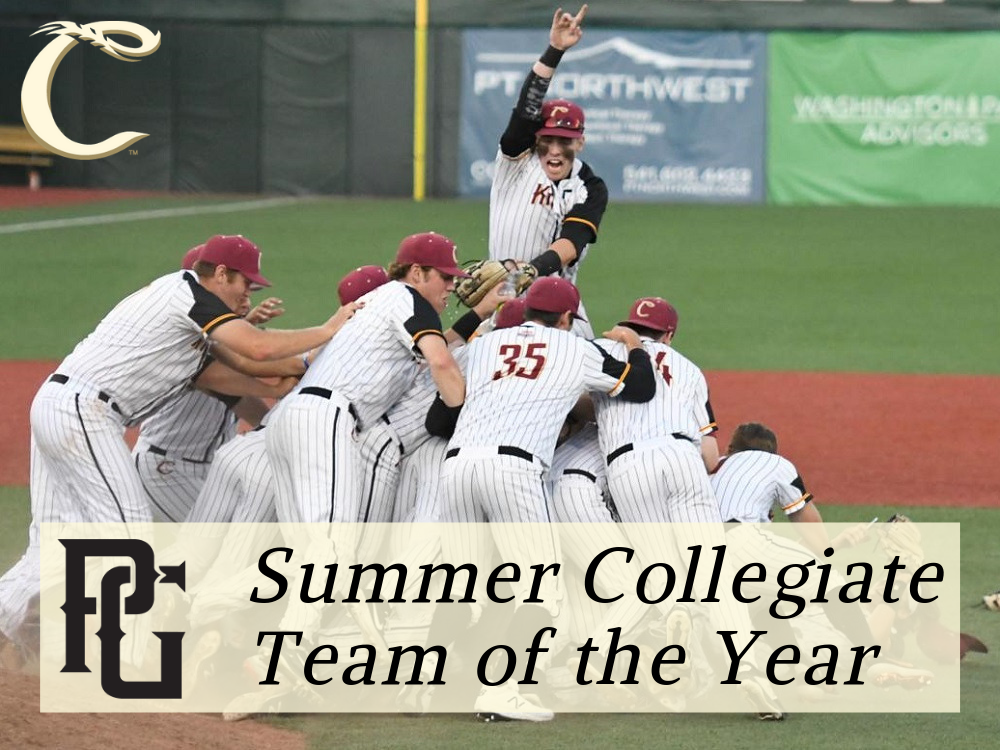 Corvallis Knights Named Perfect Game's Summer Collegiate Team of the Year
Perfect Game USA announced this morning their Summer Collegiate Team of the Year pick, and it was the Corvallis Knights of the West Coast League.
This is the Knights first Summer Collegiate Team of the Year selection, and the first West Coast League team to be selected by Perfect Game as their Summer College Baseball Team of the Year.
"We really appreciate this recognition and know how much it will mean to all of those who have worked so hard over the years to perpetuate our mission. This was another special team full of great student-athletes and amazing young men. We had a lot of fun together," said Corvallis Knights head coach Brooke Knight.
The 2019 edition of the Knights set a league wins record with 42, tied a franchise best mark for victories with 54 and won the club's 7th WCL title – it's fourth in a row.
"This is an honor we will cherish, and one that is possible thanks to our partner schools who entrust us with their players each summer. We are so fortunate to work with outstanding college coaches and programs, and we thrive because of those relationships and a mutual commitment to development and competitiveness," said Knights Baseball Club CEO Dan Segel.
To check out Perfect Game's Summer Collegiate Team of the Year story by editor Blake Towson, please click here.
Perfect Game is the world's largest and most comprehensive scouting organization.