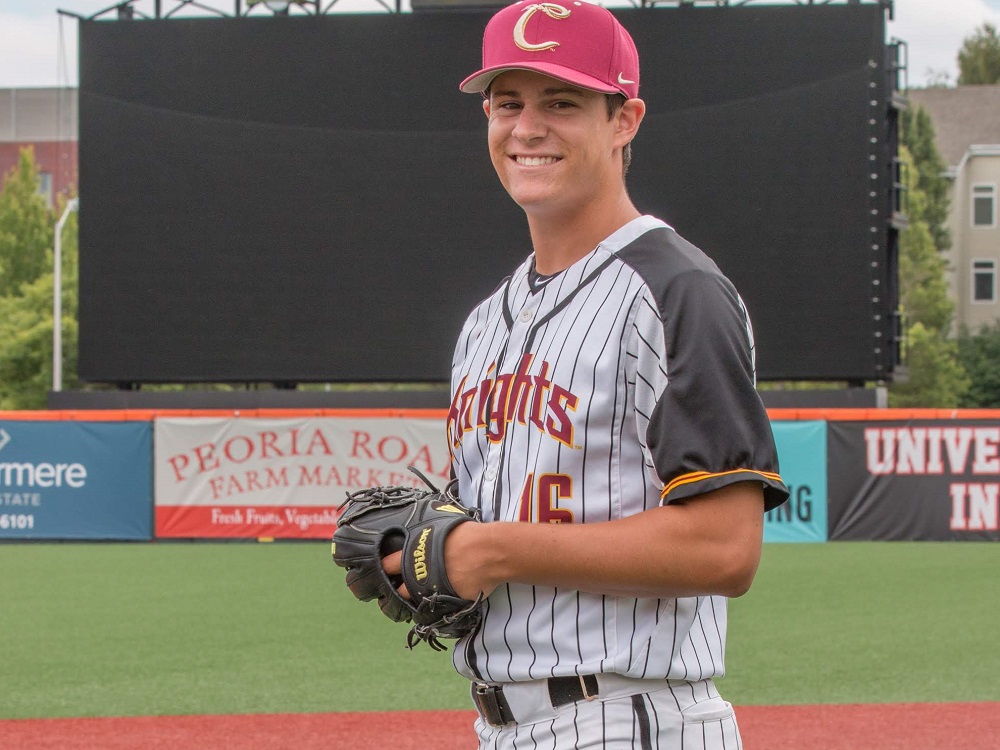 Four Corvallis Knights Selected in 2021 MLB Draft
Tuesday, July 13, Corvallis, Ore. – In the first MLB draft held in July, four Corvallis Knights alumni were selected. The first Knights alumnus to be picked was Brendan Beck of Stanford (pictured). He went in the second round to the New York Yankees on day two of the draft, July 12. Beck was a two-way player for the Knights 2018 championship club. In West Coast League play, Brendan went 2-1 on the bump and posted a 2.25 ERA over 7 appearances, 3 starts and 20 innings pitched.
Former Knights pitcher Chase Watkins of Oregon State was selected by the Chicago Cubs in the 9th round yesterday. Following his freshman season at Cal Poly, for the 2019 Summer Collegiate Team of the Year, Chase went 2-0 with a 0.90 ERA and struck out 28 over 20 innings pitched.
This morning, on the final day of the draft, Corvallis alum Chad Stevens of University of Portland was picked in the 11th round by the Houston Astros. Stevens was a key member of both the Knights 2017 and 2018 title teams. He played both shortstop and second base and earned honorable mention all-WCL honors both summers. In 2018, he hit .322 with 9 doubles, 3 homers and 28 RBIs.
Alumnus Dennis Boatman of Sacramento CC was selected in the 17th round by the Cincinnati Reds. The summer before enrolling at UCLA, Dennis pitched exclusively in relief for the 2018 Knights. Overall for that season, he made 12 appearances, went 1-0, recorded a save and posted a 9.92 ERA.