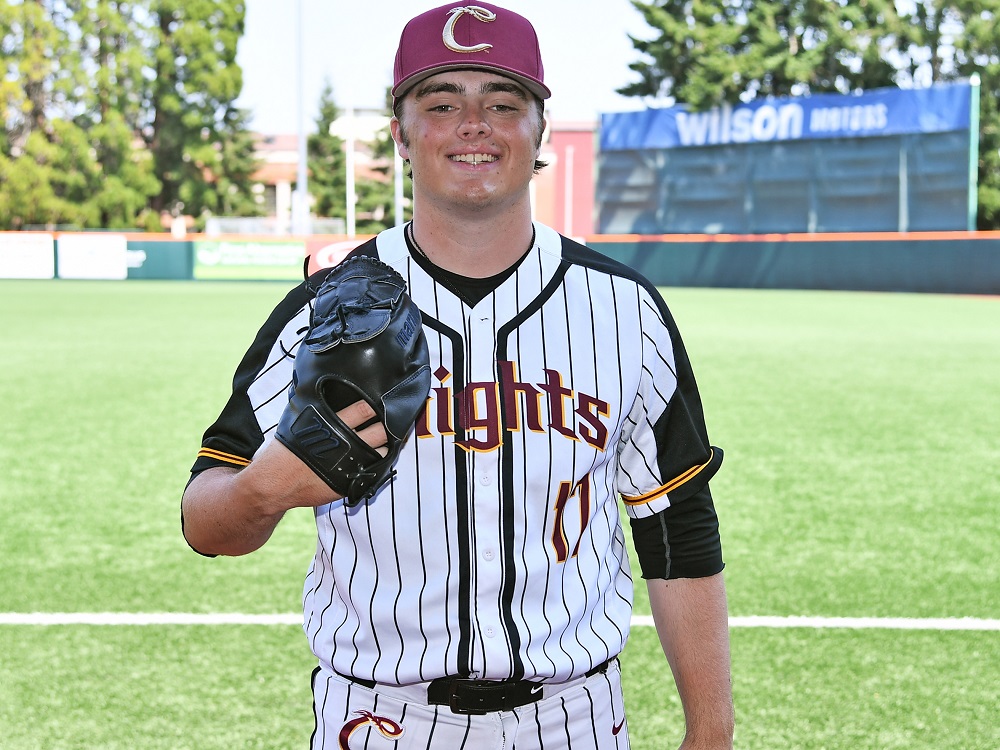 Southpaw Sean Wiese of George Fox Named WCL Pitcher of the Week
Monday, July 12, Portland, Ore. – West Coast League commissioner Rob Neyer announced this afternoon that Corvallis lefty Sean Wiese of George Fox has been selected as the league's Pitcher of the Week for July 5-11.
Wiese, a rising sophomore, appeared twice in relief, throwing eight scoreless innings while allowing only one hit and striking out 10. Both outings were four innings in length, and resulted in close wins at home vs. Bellingham, 5-4, and at Wenatchee, 5-3. Wiese got the save vs. the AppleSox.
For the summer, Wiese has made 9 WCL appearances, logged 26.2 innings pitched and posted a 3.71 ERA. He's struck out 28 while walking only 6 and is 1-0 with two saves.
Wiese is the fourth Corvallis Knights player to earn weekly WCL honors this season, with future Oregon State infielder Travis Bazzana (Player of the Week), future San Jose State lefty Ethan Ross (Pitcher of the Week) and future Stanford pitcher Ty Uber (Pitcher of the Week) also being named.
The Knights welcome Driveline Baseball to Goss Stadium for a non-league two-game series starting tomorrow at 6:35 pm.
Corvallis finished the first half of the WCL season with a 18-6 record, which earned the Knights a playoff berth and a first-half WCL South title. Corvallis is currently 23-7 overall (5-1 in the second half).