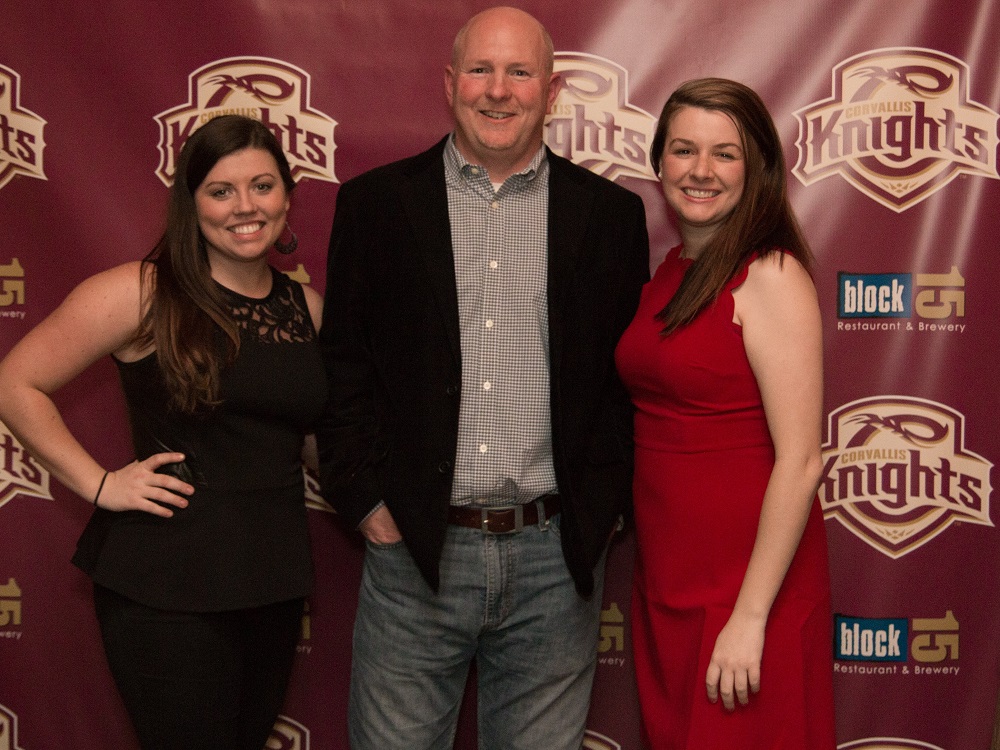 Corvallis Knights COO Holly Jones Poised for New Challenge
Knights Baseball Club executive Holly Jones has resigned as Chief Operating Officer of the Corvallis Knights. Her last day with the club will be January 26, 2018..
While she is incredibly proud of her role in launching the team's highly successful food & beverage operation, and of managing it over the past three years, her passions do not lie in the food service realm. She is poised to discover her next challenge.
Jones is equally proud of the work she, Bre Miller and the rest of the staff have done in advancing all aspects of the team's business over the past three years, and she will forever remain a part of the Knights family. Jones served a total of six seasons with the organization, from 2005-2007 as an intern and again from 2015-2017 as a club executive.
Holly is looking forward to reading more books and enjoying some quality time with her two goldendoodles, Charles Barkley and Serena Williams, at her home in Eugene. She will be taking some down time to travel and re-set before she starts evaluating what comes next, as she's eager to get her "personal sabbatical" underway once she fulfills her team transition responsibilities.
"I couldn't be more grateful for the incredible Corvallis Knights family," said Jones. "We simply have the best fans, players, coaches, interns, staff and leadership, period. I am looking forward to seeing Bre and Korey lead the team to even greater heights in coming years. Go Knights!"
Prior to working in management for the Corvallis Knights, Holly earned West Coast League Executive of the Year honors in 2013 as the Victoria HarbourCats inaugural general manager.
"We are grateful for Holly's contributions to Knights Baseball Club over the past three years, and as an intern from 2005-2007," said Knights Baseball Club CEO Dan Segel
"The team has benefited greatly from her efforts as she grew in her role with the club.
"She was instrumental in the team's launch and growth of its food & beverage business, as well as being a key contributor in developing the team's new identity in 2015, concepting a highly successful community initiative in 2016, growing fan attendance to record-setting numbers over the past two years, maximizing the club's online ticketing system, enhancing the team's social media presence, improving the club's hiring process and helping manage the launch of a new and improved website this past year.
"Those are just a few of the things Holly has contributed. We wish her the very best in her next endeavors."