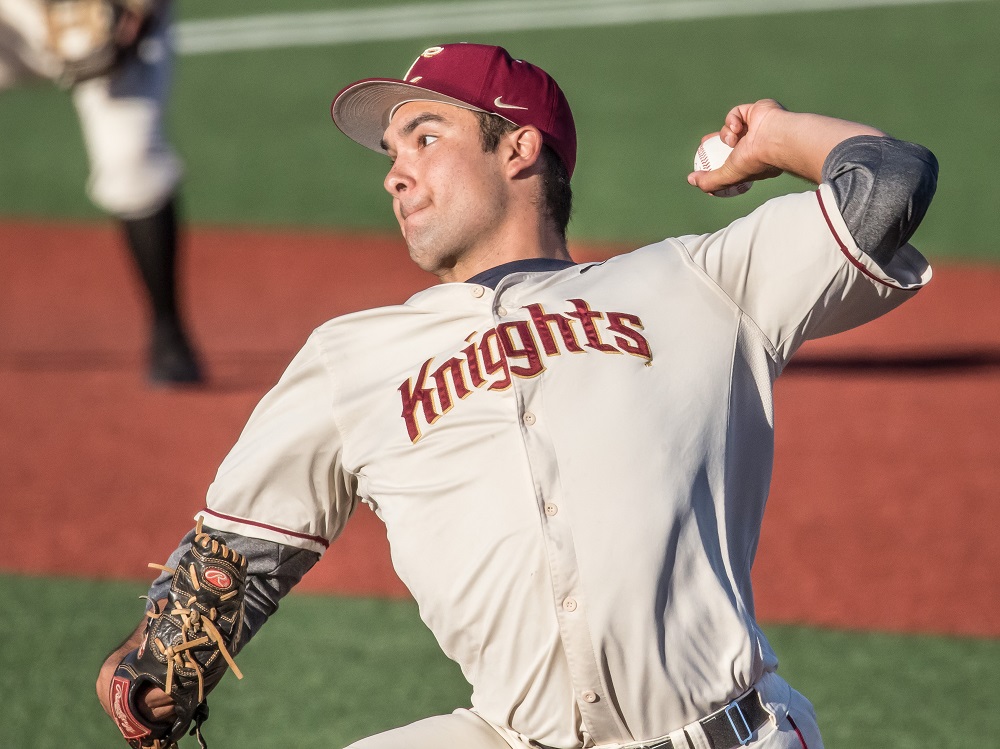 13 Knights Recognized as Top Players to Watch in CBN's 2018 College Baseball Preview Issue
Thirteen Corvallis Knights were named as Top Players to Watch in their respective conferences in Collegiate Baseball Newspaper's annual college baseball preview issue including southpaw Hazahel Quijada of UC Riverside (pictured).
The list of Knights features players from the Pac-12, Big West, WCC, WAC and DIII baseball.
Recognized by conference are:
Pac-12
Nick Madrigal (2015), Oregon State
Gabe Matthews (2017), Oregon
Cameron Haskell (2018), Arizona
Madrigal was named the projected Pac-12 Player of the Year.
Big West
Clay Fisher (2015), UC Santa Barbara
Cole Kreuter (2015-2016), UC Irvine
Hazahel Quijada (2016-2017), UC Riverside
WCC
Louis Crow (2016-2017), San Diego
Jordan Qsar (2017), Pepperdine
Grant Goodman (2016), San Francisco
WAC
Jake Wong (2016), Grand Canyon
Andy Atwood (2016), University of Texas Rio Grande Valley
DIII
Cason Cunningham (2017), Linfield
Cole Johnson (2017), Pacific Lutheran
* years with the Knights are in parens