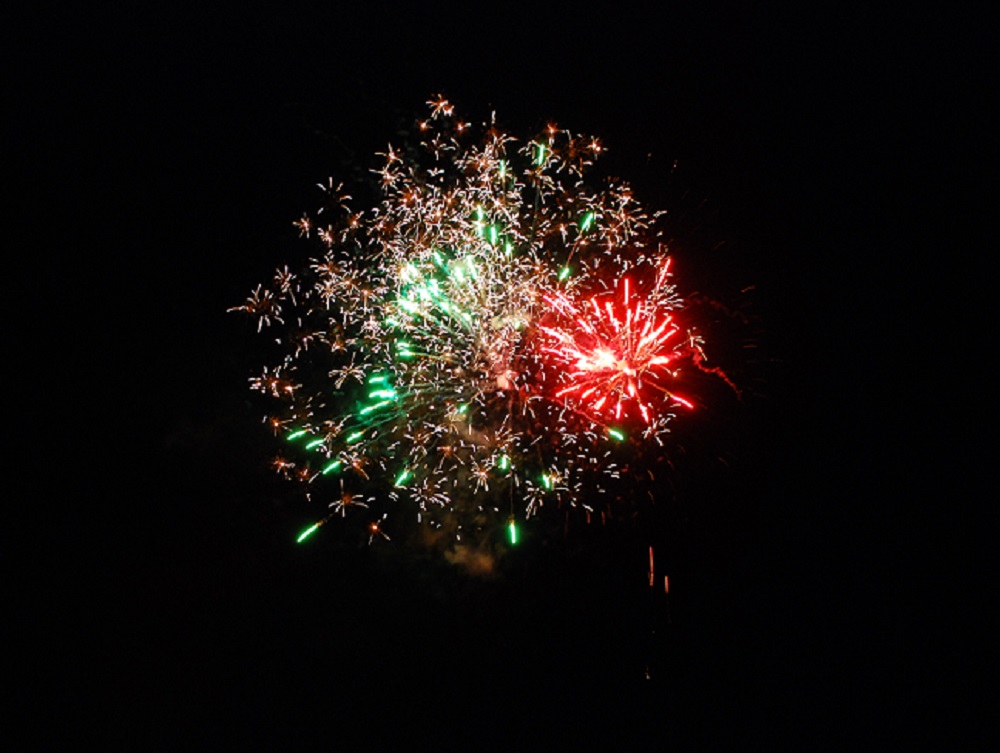 Brooks Hatch Blog: Torrid Knights Host Pickles on Fireworks Night
Happy Wednesday, everyone, from the world-wide headquarters (WWHQ) of the Corvallis Knights, your 2016-2017 and 2018 West Coast League champions!
————–
The Knights are red-hot! Our victory over Portland on Tuesday stretched our winning streak to 10 games in a row in WCL play and to 12 games in a row against all competition. We are now tied with Walla Walla in the first-half South Division pennant race, with five games remaining before the close of the first half.
Walla Walla owns the tiebreaker over us, so we must finish ahead of them to earn an automatic berth and home-field advantage in the divisional round of the playoffs, which begin on Aug. 13.
Our series with Portland continues tonight at Goss Stadium and in Portland on Thursday night. Tonight's Oregon State Credit Union Fireworks Night extravaganza, which also features the World Famous San Diego Chicken, begins at 7:15 p.m.; gates open at 6 p.m.
Lefty Tim Josten of Cal State-Fullerton (2-1, 2.89) is the probable starter for Corvallis. Righty Joel Casillas of Santa Ana College (1-1, 3.27) will get the ball for Portland.
See you at Goss!
————–
Our season-long nine-game homestand ends tonight. Tuesday's crowd of 1,370 raised the season total to 23,391 for 16 dates, a decrease of 850 from 2018 over a corresponding number of openings. We'll be back ahead of last year's pace after tonight.
————–
The New York Mets have returned right-handed pitcher Stephen Nogosek (2013) to Syracuse in the triple-A International League with the return of veteran reliever Jeurys Familia from the injured list. Nogosek, who played for us before his freshman year at Oregon, was 0-1, 7.71 in five appearances, with three strikeouts in 4.2 innings.
Twelve Knights are/have been on MLB rosters this season: Nogosek; Arizona pitcher Jimmie Sherfy; Los Angeles Dodgers catcher Rocky Gale; Chicago White Sox pitcher Josh Osich; Colorado pitchers Tyler Anderson (2009) and DJ Johnson (2008-09); Detroit pitcher Matt Boyd(2010); Seattle outfielder Mitch Haniger (2010); Tampa Bay infielder Matt Duffy (2010); Chicago White Sox pitcher Jace Fry (2011); Toronto pitcher Sam Gaviglio (2009), and Arizona pitcher Matt Andriese (2009).
————–
Alum Nick Madrigal (2015) was selected to play for the South Division in the single-A Carolina League All-Star Game. However, he didn't play because the Chicago White Sox promoted him to double-A Birmingham before the game was held. Nick played at Oregon State.
Also, alum Dalton Kelly (2015) was named to the North Division team for the double-A Southern League All-Star Game. However, Tampa Bay promoted him to triple-A Durham and he was unable to participate. He played at UC Santa Barbara.
————–
Cedar Rapids (A Midwest, Twins) reliever Tanner Howell (2016-17) pitched a scoreless ninth, recorded his second save and had one strikeout in a 3-1 win over Burlington on Tuesday night to earn Corvallis Knights Minor League Player of the Day honors. He played at Dixie State.
Honorable mention goes to:
Tennessee (AA Southern, Cubs) second baseman Christian Donahue (2015) was 1-for-4 with two runs, a triple and an RBI in a 6-3 win over Birmingham. He played at Oregon State.
————–
Our 2019 regular season is half-completed but there are still 15 more home games! Our next home game is tonight, against Portland.
The starting time for Monday-Saturday games is 6:30 p.m. Sunday games will start at 3 pm. Fireworks games will have special start times, either 7:15 p.m. or 7:05 p.m.
Here's the remainder of the 2019 schedule:
JULY: 3: Portland. 4, at Portland. 5-7, at Ridgefield. 8-10, at Port Angeles. 11, Haysville Hammers. 12-14, Kelowna. 18, Chaffey Baseball. 19-21, Walla Walla. 22-23, All-Star Game, at Bend. 24, at Portland. 25, Portland. 26, at Portland. 27-29, at Bend. 30-31, Bend.
AUGUST: 1, Bend. 2-4, at Cowlitz. 6-8, at Bellingham. 9-11: Wenatchee.
————–
Some news from elsewhere in the West Coast League:
The West Coast League's Moss Adams Player and Pitcher of the Week for June 24-30 are Angelo State infielder Parker Bramlett of the Victoria HarbourCats and Grand Canyon pitcher Michael Perzan of the Portland Pickles. Please click here for more details, from Our Sports Central.
————–
That's all for today. Have a great week and we will see you next week!