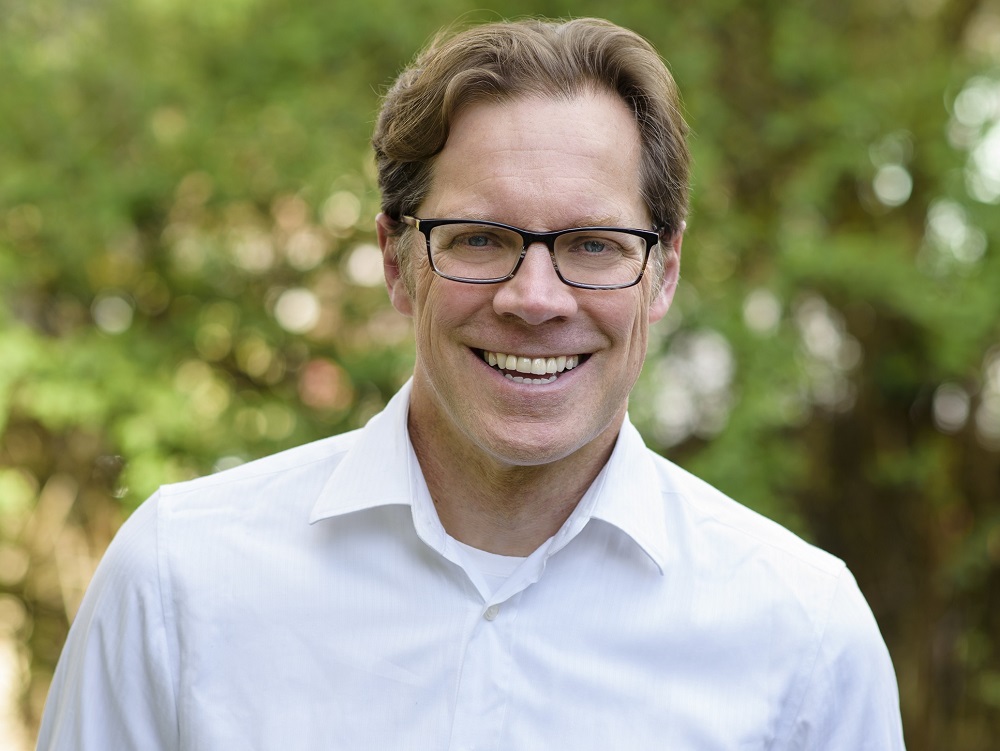 Brooks Hatch Blog: Neyer Named New WCL Commissioner
Happy Tuesday, everyone, from the world-wide headquarters (WWHQ) of the Corvallis Knights, your 2016-2017 West Coast League champions! Our May 30 opener with the Portland Sea Dogs is just 29 days away, so get ready for another great summer of Knights' baseball!
————–
Former ESPN and Fox Sports journalist Rob Neyer (pictured, above) has been named the new commissioner of the West Coast League.
He is the WCL's first commissioner since ABCA Hall of Fame head coach Jim Dietz of San Diego State presided over the West Coast Collegiate Baseball League, during its formative years.
"I'm a passionate, longtime fan of baseball history generally, and Pacific Northwest baseball specifically," said Neyer, who lives in Portland. "So, it's difficult for me to imagine a more exciting opportunity, and I'm honored to be associated with such a fine organization.
"This summer, as I connect with the owners and visit all the beautiful ballparks, I'll do everything I can to help this great league become even greater."
WCL members will look to Neyer to arbitrate and regulate during the season; to further connect the league and its teams with the baseball community, its markets and those that follow the game; and to act as a league ambassador.
"We are thrilled to have Rob Neyer represent the West Coast League and act as our league's commissioner," WCL president Tony Bonacci said. "His knowledge of the game and passion for what we are doing, not to mention his contacts in baseball, should help us elevate the league to new heights."
A baseball writer known for his pioneering use of statistical analysis and sabermetrics, Rob began his career working for Bill James and STATS, Inc. He's also worked for 15 years as a columnist and blogger for ESPN; was National Baseball Editor at Vox Media's SB Nation from 2011 to 2013, and then was a Senior Baseball Editor for Fox Sports through 2015.
His recent work has been featured in The New York Times, Vice Sports, Complex Sports, and Yahoo, among others. This October, HarperCollins will publish his seventh book, POWER BALL: Anatomy of a Modern Baseball Game.
The WCL begins its 13th season on June 1. Fore more details on Neyer's hiring, please click here.
————–
Alum Steven Kwan (2016) of Oregon State was named the Pac-12 Player of the Week for April 23-29 on Monday for his performance in OSU's four games.
The junior center fielder from Fremont, Calif., hit .667 (12-18) and had a five-hit game, two three-hit games, and at least one hit in all four of OSU's games. He had two RBIs, walked three times, had a .714 on-base percentage and a 1.056 slugging percentage.
He raised his average 43 points to .340 in those four games. Kwan tied an OSU school record with five hits against Portland on April 24 and just missed the cycle, as he homered, tripled twice and single twice.
————–
Aloha Knights alum Matt Hague (2005) has signed a minor-league free-agent deal with the Washington Nationals after being released by the Seattle Mariners. The former Washington/Oklahoma State standout, known in-house as the "Slider Guy" on our early Corvallis Knights promotional material, has been assigned to Syracuse in the triple-A International League.
Hague spent spring training with the Mariners but was released Tuesday. The 32-year-old hit .231 (12-51) in 16 games at Tacoma, with 13 RBIs, and was 4-for-7 (.571) with an RBI in his first two games at Syracuse.
Matt has appeared in 43 major-league games in his career, but none since 2015. He has a .300 career average in the minors.
————–
Reno (AAA Pacific Coast, Diamondbacks) closer Jimmie Sherfy (2011) struck out five in 1.2 innings and earned his fourth saves in a 6-4 win over El Paso on Monday night to earn Corvallis Knights Minor League Player of the Day honors. He played at Oregon.
Honorable-mention went to:
Oklahoma City (AAA Pacific Coast, Dodgers) catcher Rocky Gale (2007, 2009) was 2-for-4 with an RBI in a 6-0 win over Memphis. He played at Portland.
Montgomery (AA Southern, Rays) first baseman Dalton Kelly (2014) was 2-for-3 with a double in a 1-0 win over Mobile.
————–
Our 2018 season tickets are now on sale! For more details or to order your tickets online, please click here. Tickets may also be purchased by calling us at 541-752-5656 or by visiting our office at 4th Street and Jefferson Avenue in downtown Corvallis. See you at the ballpark in 2018!
Single-game tickets are also on sale. Please click here for details.
We also have three fireworks nights and tons of other promotions planned for this summer. Our entire promotional schedule is also available, by clicking here.
————–
Construction is underway to upgrade and update Borleske Stadium, the historic home of the Walla Walla Sweets. Please click here for more on that story, from Our Sports Central.
————–
That's all for today. Have a great week, and we will see you on Friday.