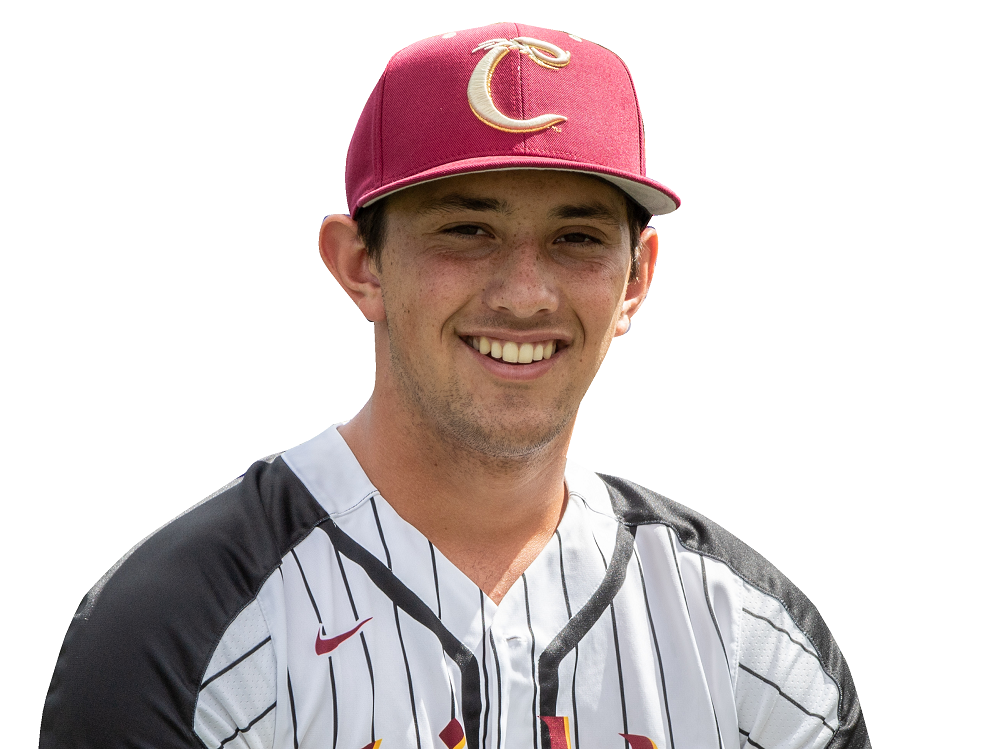 Brooks Hatch Blog: Lee Named WCL's Top Prospect by d1baseball.com
Happy Wednesday, everyone, from the world-wide headquarters (WWHQ) of the Corvallis Knights, your 2016, 2017, 2018 and 2019 West Coast League champions!
————–
More good news to report.
Future Cal Poly shortstop Brooks Lee, a key member of our 2019 West Coast League champions, was named the WCL's top prospect by D1baseball.com.
It's the second such honor for Brooks; he was also named the league's top prospect by Perfect Game.
An incoming freshman at Cal Poly, Lee hit .333 (58-174) in 43 total games in 2019, with three home runs, 35 RBIs and 12 stolen bases. He was also an all-WCL selection and was named the top prospect at the WCL All-Star Game.
"Lee is a switch hitter who has a mature approach at the plate, along with a power tool that scouts believe will come sooner rather than later," the website said in its evaluation of Lee. "He was a solid defender, but scouts say he could move around the infield, possibly even moving to the hot corner at Cal Poly or at the professional level.
"Much like UCLA's Matt McClain last summer, Lee made a bold statement in his first action against college competition."
Center fielder Briley Knight (Utah) joined Lee on the top prospect list. He was the WCL's Player of the Year and an all-WCL selection after hitting .342 in 57 games, with nine homers, 46 RBIs and 19 stolen bases.
"Knight is a hard-nosed player with a good offensive approach," the website said. "He has solid bat speed and a consistent stroke, along with average to above-average at times raw power."
Utility Michael Curialle, an incoming UCLA freshman, also made the list. He was selected by Colorado in the 31st round of the 2019 MLB draft, but chose to join the Knights and play in college. He hit .267 in 44 games, with three homers, 30 RBIs and 16 steals.
"He has a good, consistent swing with average raw power," the website said. "He has a solid arm and could project as a third baseman moving forward.
"But Curialle's calling card right off the bat for the Bruins could be his bat with a mature offensive approach."
Infielder Andy Atwood (Texas Rio Grande Valley) was the Knights' other position-player selection. He hit .315 in 60 games, with three homers, 35 RBIs and 20 steals.
"[Atwood] has fringe raw power (55) with a drifty swing," the website said. "He's also an average runner who could be a back-round filler for someone in the draft in 2020."
Cal State Fullerton lefty Tim Josten was the lone Knights' pitcher on the list. He was 4-2, 3.26 in eight games, with 27 strikeouts in 30.1 innings.
"Josten sat 89-91 mph with his fastball throughout the summer, while also showing good athleticism in his 5-foot-11, 180-pound frame," the website said. "He has a good, consistent, delivery, and possesses a true slurve at 76-78 mph.
"Josten was a two-pitch guy in a few looks this summer, so we'll see how his secondary stuff continues to develop."
Lee was also named the top prospect by Perfect Game. Pitcher Alex Williams of Stanford was No. 2; Knight (4), Curialle (7), outfielder Jake Holcroft of Portland (8), pitcher William Kempner of Gonzaga (14), pitcher Kevin West of UC Riverside (19) and pitcher Tevita Gerber of Dixie State (24) also made the Perfect Game list.
————–
The Arizona Diamondbacks recalled alum right-handed pitcher Jimmie Sherfy (2011) from Reno of the triple-A Pacific Coast League on Monday. It will be his third stint with the club this season; he was 0-0, 0.82 in six games in two previous stints, with 10 strikeouts in 11 innings pitched.
Jimmie was 1-2, 3.60 in 35 games with the Aces, with 12 saves and 49 strikeouts in 35 innings. He has played in 32 games in parts of three MLB seasons with Arizona and is 2-0, 0.95 lifetime, with a save and 36 strikeouts in 38 innings.
Colorado recalled pitcher DJ Johnson (2008-09) from Albuquerque of the PCL on Sept. 4. It's his third time with the Rockies this season; he made the big club out of spring training but was sent down, only to be recalled again from Aug. 18-25.
DJ is 0-1, 7.53 in 17 games with Colorado, with 13 strikeouts in 14 innings. He was 3-1, 5.74 in 39 games at Albuquerque, with three saves and 65 strikeouts in 62 innings.
Twelve Knights are/have been on MLB rosters this season: Sherfy; Johnson; Mets pitcher Stephen Nogosek (2013); Los Angeles Dodgers/Tampa Bay catcher Rocky Gale (2007, 2009); Chicago White Sox pitcher Josh Osich (2008); Colorado pitcher Tyler Anderson (2009; Detroit pitcher Matt Boyd (2010); Seattle outfielder Mitch Haniger (2010); Tampa Bay infielder Matt Duffy (2010); Chicago White Sox pitcher Jace Fry (2011); Toronto pitcher Sam Gaviglio (2009), and Arizona pitcher Matt Andriese (2009).
————–
The Knights set a franchise record for total attendance this season by drawing 59,357 fans to Goss Stadium in 36 regular-season and playoff games.
We averaged 1,721 fans per regular-season game, and 1,071 fans for the four playoff games. Thanks to the best fans in the West Coast League.
————–
That's all for today. See you again on Sept. 11!