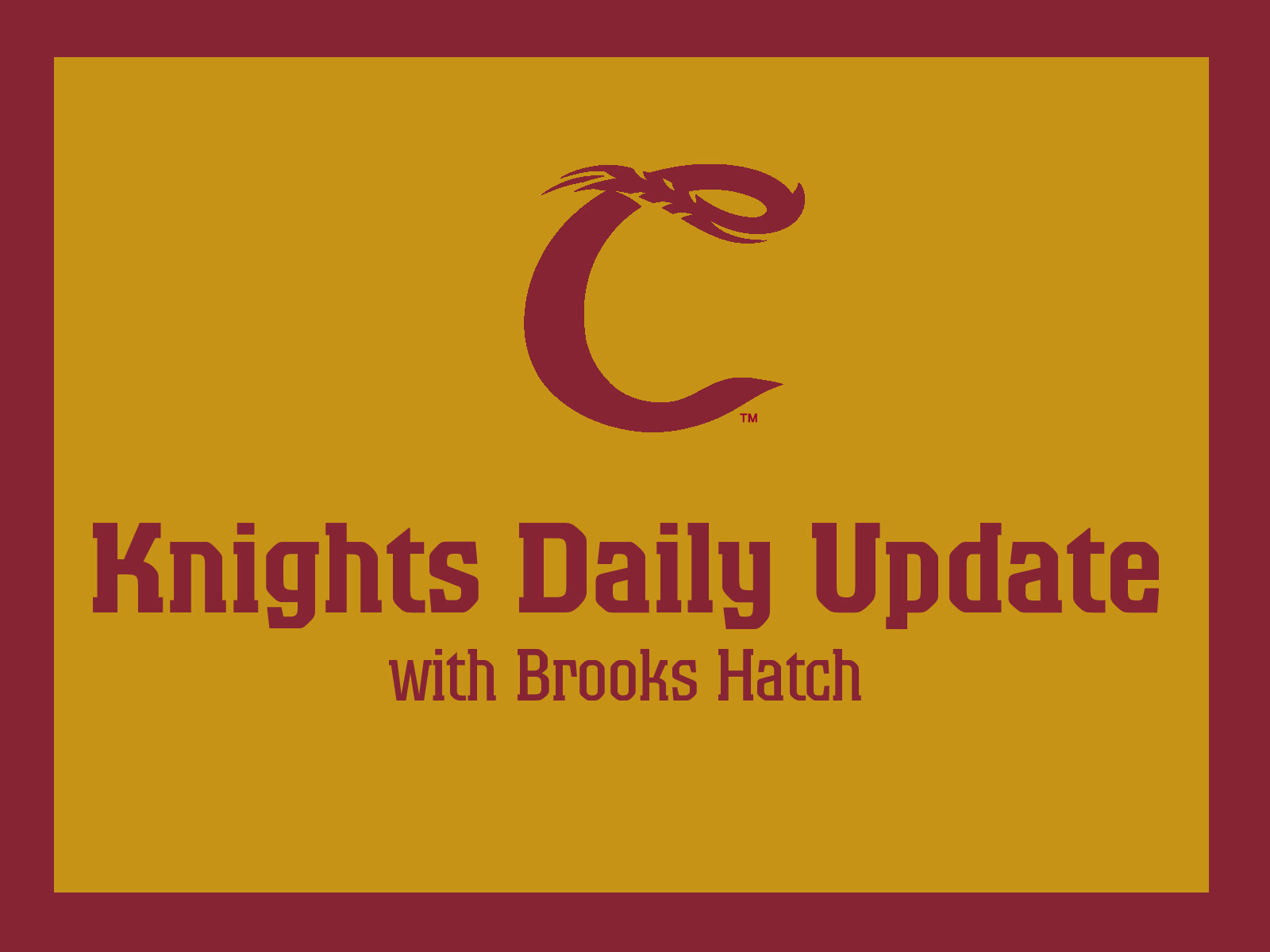 Brooks Hatch Blog: Knights Off to Wenatchee for Makeup Game
Happy Monday, everyone, from the world-wide headquarters (WWHQ) of the Corvallis Knights, your 2016 West Coast League champions!
—————
The Knights defeated Yakima Valley 7-3 on Sunday to conclude the home portion of the regular season. We head to Wenatchee this morning for a makeup game with the AppleSox that will determine the North Division's second-half champion.
If Wenatchee wins the  7:05 p.m. game, it creates a three-way tie in the North Division between Bellingham, Victoria and Wenatchee. Bellingham wins the three-way tiebreaker and would head to the playoffs as the North second-half champion.
If we win, Victoria and Bellingham finish in a two-way tie. Victoria wins that tiebreaker, and would represent the North as second-half champions. Kelowna has already qualified for the playoffs by winning the North's first-half title.
Yakima Valley clinched the South Division's other playoff berth on Sunday, even though it lost. We clinched the second-half division title to bookend our first-half championship; Yakima Valley advanced to the playoffs because it has one more overall win (28-26) than Cowlitz.
We will now face Yakima Valley in the South Division playoffs for the second year in a row. That series starts at 7:05 p.m. Tuesday at Yakima County Stadium; righty Cole Spear of UC Irvine is our projected starter.
The Knights will host Game 2 on Wednesday and Game 3 (if needed) on Thursday. Both games are set for 6:40 p.m. at Goss Stadium. Trenton Toplikar of UC Riverside is Wednesday's probable starter; Connor Redmond of Cal Poly would start Game 3, if necessary.
If we advance to the finals, the best-of-3 WCL Championship Series will start on Saturday at the home of the North Division finalist. We will host Game 2 on Aug. 14 and Game 3 (if necessary) on Aug. 15.
Tickets for Wednesday night's WCL Divisional Series home playoff game are now available. The WCL playoffs are powered by Pioneer. For tickets, click here.
—————
Some alumni news to report.
The Milwaukee Brewers called up catcher Andrew Susac (2009) to the major leagues on Friday. He had been playing at triple-A Colorado Springs. A former star at Oregon State, Susac was drafted by the Giants and originally made the majors with San Francisco in 2014 and played for San Francisco in 2015.
He was traded to Milwaukee in 2016 and played briefly for the Brewers near the end of the season. He is a lifetime .239 hitter (57-202) in 96 games, with seven homers and 35 RBIs.
—————
Last night's regular-season home finale drew 2,254, raising our season total to 48,190. That raised our season average to 1,506 for 32 home dates, a decrease of 919 from last year's attendance through a corresponding number of home dates.
We will have at least one more home game, on Wednesday night. We drew a franchise-record 53,803 fans in 35 home dates in 2016.
—————
Jacksonville (AA Southern, Marlins) first baseman Taylor Ard (2009) was 3-for-4 with two homers, two runs and two RBIs in a 12-6 win over Birmingham on Sunday night to earn Corvallis Knights Minor League Player of the Day honors. He played at Mt. Hood CC and at Washington State.
Honorable mention goes to:
El Paso (AAA Pacific Coast, Padres) second baseman Peter Van Gansen (2013) was 3-for-3 with a double and a walk in a 5-1 loss to New Orleans in Game 2 of their doubleheader. He was 1-for-3 with a run in the opener and his 4-for-6 night raised his average to .333. Peter played at Cal Poly.
Charlotte (AAA International, White Sox) first baseman Danny Hayes (2010) was 2-for-3 with a double and a walk in a 9-2 loss to Gwinnett. He played at Oregon State.
—————
That's all for today. See you back here on Tuesday, and at Goss Stadium on Wednesday for our home playoff opener.