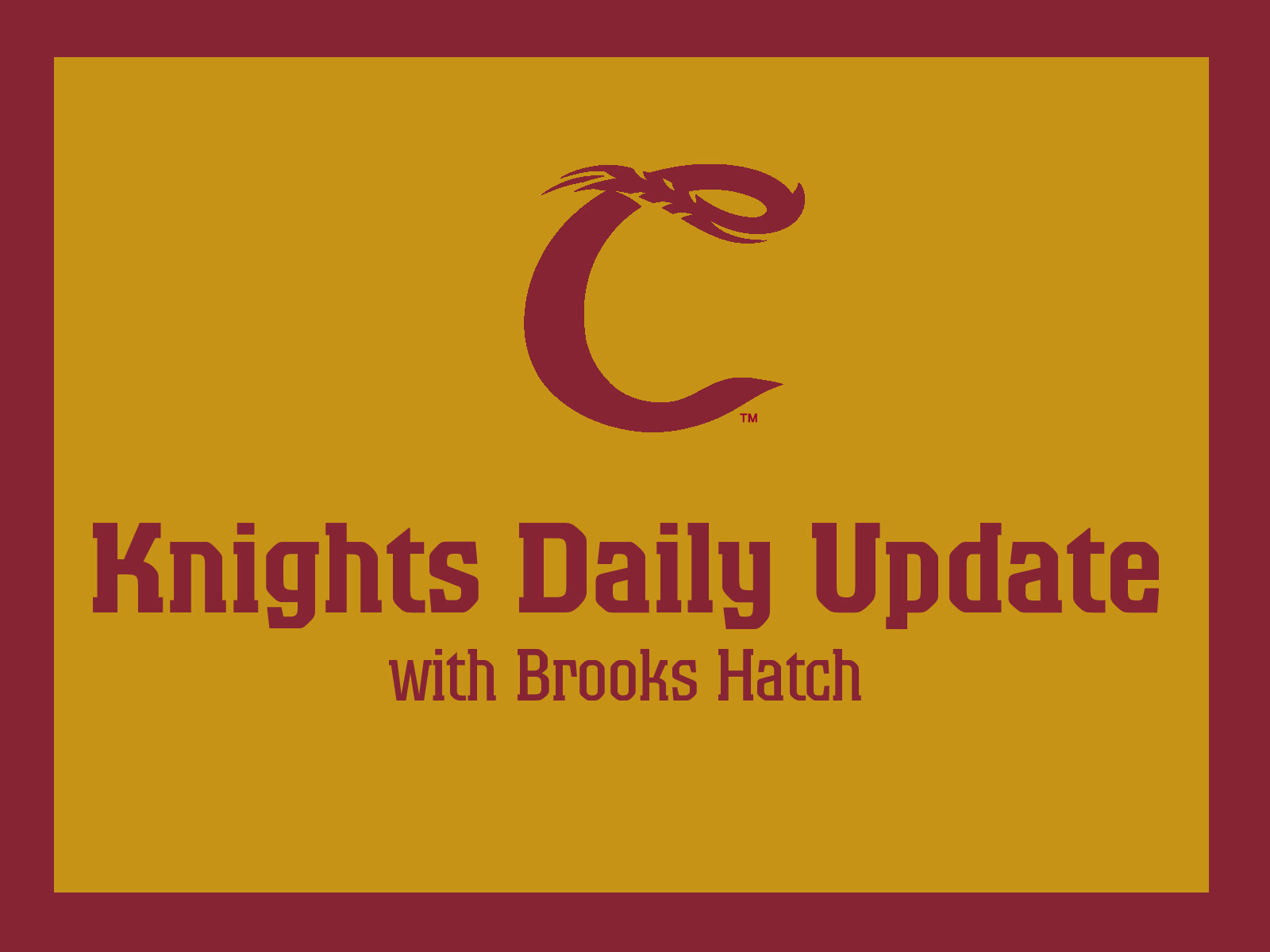 Brooks Hatch Blog: Eight Knights Picked for All-Star Game
Happy Tuesday, everyone, from the world-wide headquarters (WWHQ) of the Corvallis Knights, your 2016 West Coast League champions!
—————
Slugging outfielder Jordan Qsar leads a group of eight Knights who were named to the South Division roster for the 2017 West Coast League All-Star Game on Monday.
The league's midsummer classic is set for Tuesday, July 18, at Yakima County Stadium in Yakima, Wash., hosted by the Yakima Valley Pippins. The teams will be a mix of players posting all-star-level statistics, and those expected to be high draft picks or standouts as their skills mature.
The teams were selected with input from Major League Baseball scouts and votes by WCL head coaches.
The honored Knights are Qsar (Pepperdine); catcher/first baseman Zak Taylor (Oregon State); infielder Matt Kelly (Portland); starting pitchers Louis Crow (San Diego) and Cason Cunningham (Linfield), and relievers Dakota Donovan (OSU), Tanner Howell (Dixie State) and Chase Kaplan (Kansas).
It's the second all-star honor for Kaplan, a left-handed closer who was also selected in 2016. The rising senior left-hander closed out last year's South win.
For more on the honored Knights, please click here. For complete rosters and more details on the game, please click here.
—————
The Knights fell 4-1 to Kelowna on Monday, ending our 12-game winning streak. The series continues at 6:40 p.m. tonight and Wednesday. UR Riverside righty Trenton Toplikar (1-0, 5.90) and San Jose State righty Nick Morales (0-0, 1.80) are the probables for the Knights, respectively.
We open a three-game series at Port Angeles on Friday. They are our final games before the July 17-18 all-star break. Our first home game after the break is July 25, against the Salem Capitols.
—————
Alum Danny Hayes (2010) of the Charlotte Knights, the White Sox's affiliate in the triple-A International League , advanced to the second round of the Home Run Derby at the Triple-A All-Star Game in Tacoma on Monday night, but did not win. He hit nine dingers in the opening round, and four in the semifinals. Click here for more on that story.
—————
Monday's crowd of 896 raised our total attendance this season to 31,472 for 22 dates, an average of 1,431 per opening. That's up 642 from a corresponding date in 2016.
—————
Mississippi State sophomore outfielder Hunter Vansau of the Victoria HarbourCats and Nebraska-Omaha sophomore pitcher Cal Hehnke of the Kelowna Falcons were named the West Coast League Player of the Week and Pitcher of the Week, respectively, for July 3-9.
Vansau, who will be a junior next spring, went 11-for-21 (.524) for the week with eight runs scored, a double, triple, three stolen bases, three homers and 12 RBIs.
Hehnke made two quality starts for the Falcons, tossing 14 innings while allowing only one run. Both outings were 7-inning stints and road starts. The junior-to-be threw seven scoreless innings and earned a win at Yakima Valley on July 3 in Kelowna's 5-3 victory. For more info, please click here.
—————
Lakeland (A Florida State, Tigers) pitcher Austin Sodders (2014) allowed four hits and one run and had four strikeouts in seven innings in a 2-1 win over Daytona on Monday to earn Corvallis Knights Minor League Player of the Day honors. He got a no-decision. Austin played at Riverside City College and at UC Riverside.
Honorable mention goes to:
Birmingham (AA Southern, White Sox) pitcher Jace Fry (2011) pitched 1.1 scoreless innings, had two strikeouts and earned his third hold in a 6-2 win over Mobile. He played at Oregon State.
Wilmington (A Carolina, Royals) catcher Nate Esposito (2012) was 1-for-4 with two runs in a 7-3 win over Potomac. He played at OSU and at Concordia.
Greeneville (R Appalachian, Astros) first baseman Roman Garcia (2016) was 1-for-3 with an RBI and a run in a 13-7 loss to Kingsport. He played at San Diego.
—————
That's all for today. See you at the ballpark tonight and Wednesday night, and back here on Thursday.