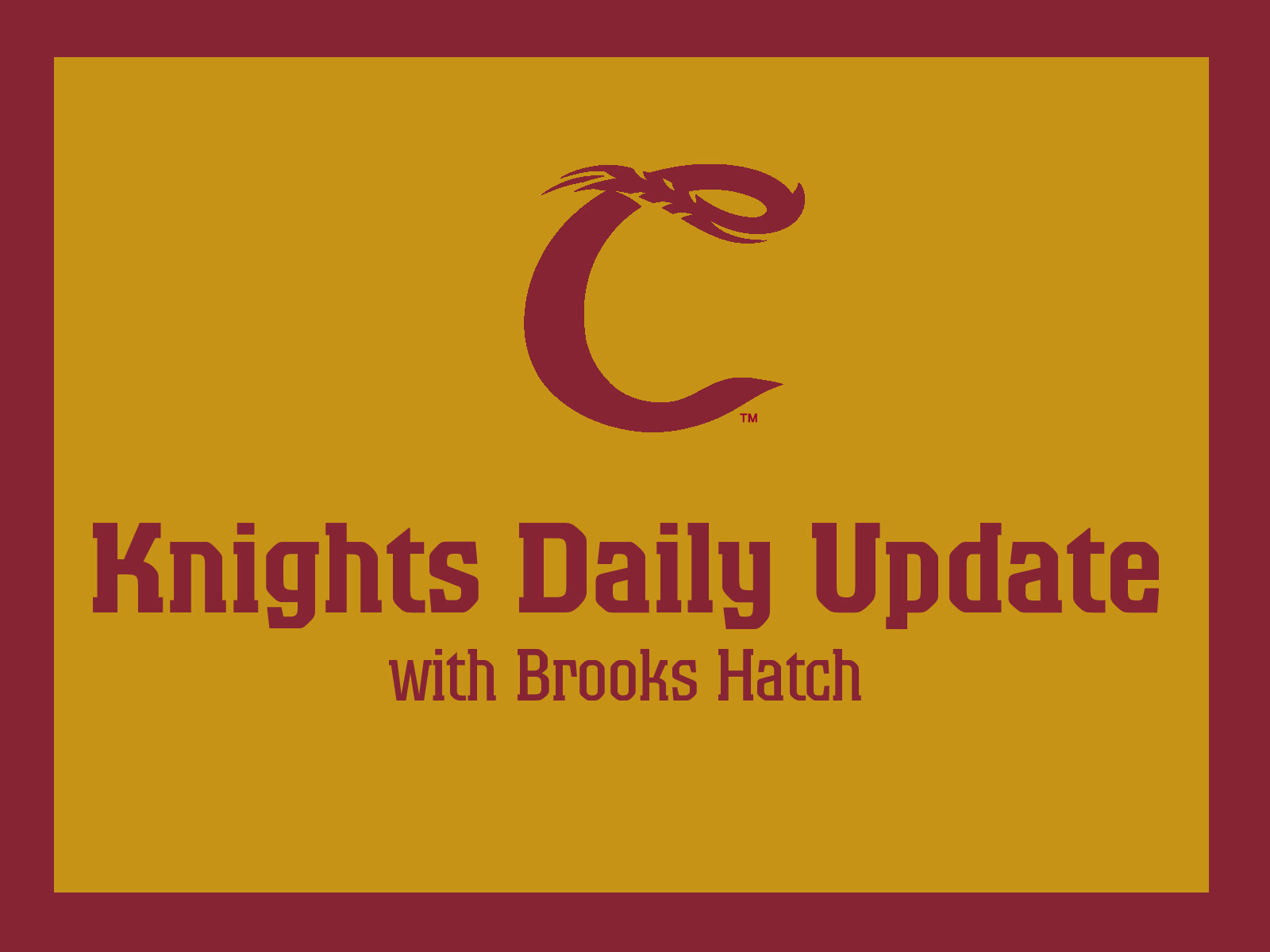 Brooks Hatch Blog: Connor Lambert Taking New Position
Happy Thursday, everyone, from the world-wide headquarters (WWHQ) of the Corvallis Knights, your 2016 West Coast League champions!
—————
Knights' associate head coach/pitching coach Connor Lambert left the team after Wednesday night's game with Kelowna. Lambert, who joined the Knights before the 2011 season, has accepted a position as a pitching coach at a Division I program that has yet to make a formal announcement of his hiring.
Lambert was the Director of Operations at the University of Utah the past three seasons. He has also served as the pitching coach at Tacoma Community College from 2012-14, and as a graduate assistant coach at Washington State after completing his WSU career following the 2010 season.
Former WSU pitcher Kellen Camus succeeds Lambert for the remainder of the season. A native of Olympia, Camus is an assistant at Central Washington.
—————
The Knights are idle tonight, our first off day since June 6. We open a three-game series at Port Angeles on Friday. They are our final games before the Monday-Tuesday all-star break. Our first home game after the break is July 25, against the Salem Capitols.
—————
Wednesday's crowd of 1,718 raised our total attendance this season to 34,609 for 24 dates, an average of 1,442 per opening. That's down 1,025 fans from a corresponding date in 2016.
—————
Charlotte (AAA International, White Sox) first baseman Danny Hayes (2010) was 1-for-3 for the International League in a 6-4 loss to the Pacific Coast League at Cheney Stadium in Tacoma to earn Corvallis Knights Minor League Player of the Day honors. He advanced to the second round of the Home Run Derby on Monday night, but did not win. Danny played at Oregon State.  Reno pitcher Jimmie Sherfy (2011) pitched a scoreless inning for the PCL, with one strikeout, and was credited with a hold. He played at Oregon.
Honorable mention goes to:
Montgomery (AA Southern, Rays) first baseman Dalton Kelly (2014) hit a solo homer in a 2-1 loss to Tennessee. He is hitting .383, with six homers and 15 RBIs, since being promoted from Charlotte of the advanced-A Florida State League. He played at UC Santa Barbara.
Helena (R Pioneer, Brewers) DH KJ Harrison (2015) was 2-for-5 with a run, a double and an RBI in a 7-4 win over Idaho Falls. He played at OSU.
Lake County (A Midwest, Indians) catcher Logan Ice (2014) was 2-for-4 with a run in a 10-3 loss to Peoria. He also played at OSU.
—————
That's all for today. See you back here on Friday.