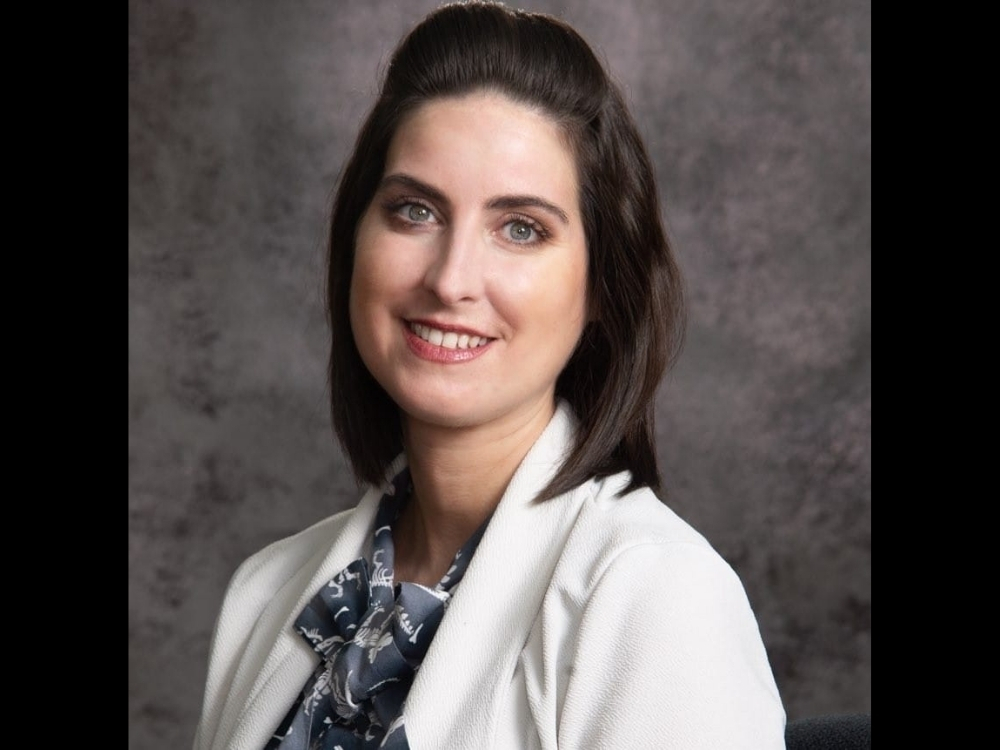 Jennifer Beaumont Named Corvallis Knights Staff Member of the Year
Monday, October 25, Corvallis, Ore. – Albany native Jennifer Beaumont (pictured), the club's director of hospitality, was named the Corvallis Knights 2021 Staff Member of the Year, as announced by team president/gm Bre Miller this morning.
"I am greatly humbled and honored by this recognition," said Beaumont, who is in her third full-time year with the Knights. "I'm blessed to have the opportunity to make memories every day, which never feels like work and am surrounded by the best team I could ever imagine. They truly built me up and kept me going all season."
Beaumont came to the hometown team with six years of experience in the hospitality industry working in corporate and group sales for Northwest X Southern Hospitality representing top brands like the Hilton, Holiday Inn and Marriott. She is a Corvallis Chamber Ambassador and involved in many local non-profit organizations.
"Jennifer is an amazing teammate. She is the first one in and the last to leave at every home game. She has a get-it-done attitude and doesn't stop until the job is finished to her high expectations," said Bre Miller.
"This summer was a true testament to just how much Jenn loves her job and how she always pulls her weight.
"After receiving a stage 3 cancer diagnosis in July of 2020 we weren't sure if Jenn would even be here for the 2021 season. It made the entire front office really stop and think about life."
After completing chemo and surgery, Jennifer was cancer-free in the winter of 2020. Unfortunately, in May of 2021, right before the Knights season, she got news of a scan that showed 3 more tumors.
"I was preparing myself for her to take a leave of absence, but she looked me in the eye and said 'cancer won't define me. I don't want to be treated any different'. And by how hard she worked this past summer you wouldn't have ever known she was battling cancer all season long; enduring radiation multiple times a week along with oral chemo," shared Miller. "I am so impressed by her work ethic. We are incredibly grateful to have Jennifer a part of our Knights family and are excited to see her grow within the company."
The Staff Member of the Year Award is one of the highest honors in the Knights organization. Previous winners were Derek Buchheit (2020), Sarah Hoechlin (2019), Nicole Schroeder (2018), Jared Carr (2017), Melissa Sullivan (2016), Anna Seydel (2015), Brooks Hatch (2014), Lil' K & Mack the Knight (2013), Jeremy Ainsworth (2012), Bre Kerkvliet (2011), Doug Blair (2010), Brian Brooks (2009), Stro Strohmeyer (2008) and Holly Jones (2007).
The Knights are committed to developing talent on and off the field, and are pleased to officially announce that our 2022 internship application is now live. To apply or learn more, please visit our jobs page here.