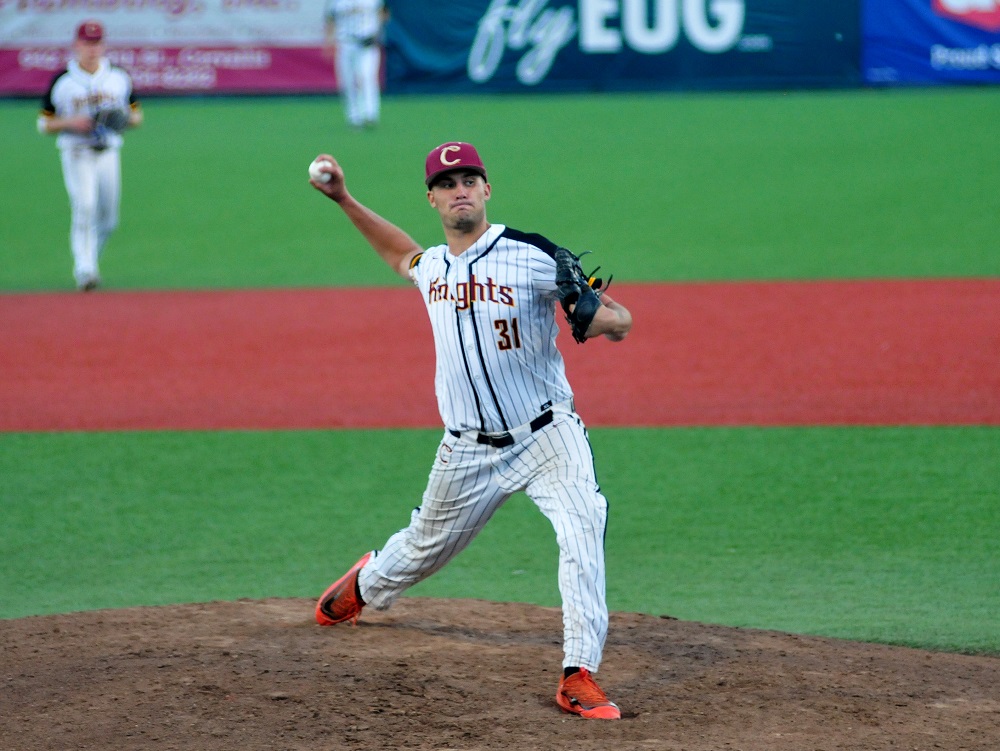 Alum Dakota Donovan Picked in 16th Round; Eight Knights Selected in MLB Draft
A Corvallis Knights alum was the first player selected in the 2019 Major League Baseball draft and seven more former or future Knights names were called before the draft concluded on Wednesday afternoon after the 40th round.
Oregon State catcher Adley Rutschman (2016) went to the Baltimore Orioles on Monday as the No. 1 overall pick. He was the earliest-ever selection by a former Knights or WCL player.
He is the son of former Knights player/assistant coach Randy Rutschman, now a member of the team's Board of Directors. You can read more about Adley by clicking here.
Next to go was OSU shortstop Beau Philip (2018), a catalyst and WCL all-star from our 2018 championship team. He was selected by Atlanta in the second round as the 60th overall pick. Click here to read more about Beau.
Washington catcher Nick Kahle (2016) was taken in the fourth round by the Milwaukee Brewers. He was an honorable-mention all-WCL selection on our 2016 title club.
Nick earned all-Pacific-12 Conference honors this year as a junior. He hit .339 in 52 games, with eight homers, 50 RBIs and a 59-28 walk-to-strikeout ratio.
Former Oregon State pitcher Dakota Donovan (2017), who spent the 2019 season at Central Arizona JC, was taken in the 16th round by the Los Angeles Angels as the 481st overall choice. He has signed with Hawaii for the 2020 season.
OSU right-fielder Tyler Malone (2017) went to San Diego in the 27th round as the 803rd overall selection. Tyler hit three homers at the 2018 College World Series, helping the Beavers win the NCAA title.
Infielder Michael Curialle (2019) of JSerra High School in San Juan Capistrano, Calif., a UCLA signee, went to Colorado in the 31st round as the 939th overall pick. He is set to report to Corvallis next week.
Infielder Brooks Lee (2019), a Cal Poly signee from San Luis Obispo High School, went to the Giants in the 35th round. He is the son of Larry Lee, the head coach at longtime partner school Cal Poly and is set to report to Corvallis on June 17th.
Left-handed pitcher Austin Crowson (2016) of Western Oregon was drafted by Philadelphia in the 39th round as the 1,170th selection. He was a first-team GNAC all-star.