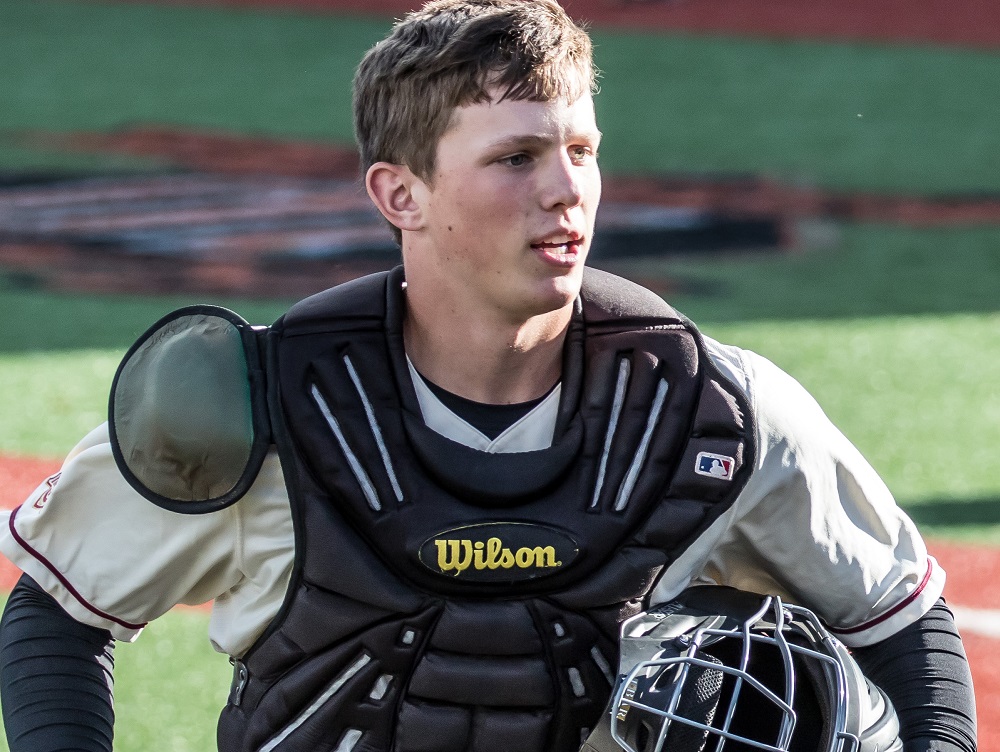 Baltimore Orioles Select Alum Adley Rutschman of OSU #1 in the First Round of the MLB Draft
Corvallis Knights alum and Oregon State Beavers superstar Adley Rutschman was Major League Baseball's #1 draft pick as the Baltimore Orioles selected Adley as the opening pick in the 2019 MLB June draft, which runs June 3-5.
Rutschman's decorated collegiate career is well documented, from his 2018 College World Series Most Outstanding Player performance, to earning 2019 Pac-12 Player of the Year honors and to being named Collegiate Baseball's 2019 College Player of the Year.
As an incoming frosh at Oregon State, Adley played 10 West Coast League games with the Corvallis Knights 2016 WCL championship club. He hit .256 with two doubles over 39 at bats. He was a WCL All-Star Game selection, but did not play due to injury, which ended up cutting short the rest of his summer baseball season before he started football workouts the first week of August for the Beavers.
Adley's familiarity with the Knights started when he was a toddler, as his dad Randy was the Knights player/manager in 1999, and would coach for the Knights through 2004.
Young Adley spent a lot of time following his dad, and the Knights, as a kid. And would later catch bullpens for the Knights at Goss Stadium as a high school underclassman.
Randy is a trusted advisor to the Knights, a former assistant coach at George Fox, a longtime board member and is considered a catching guru in the Pacific Northwest.