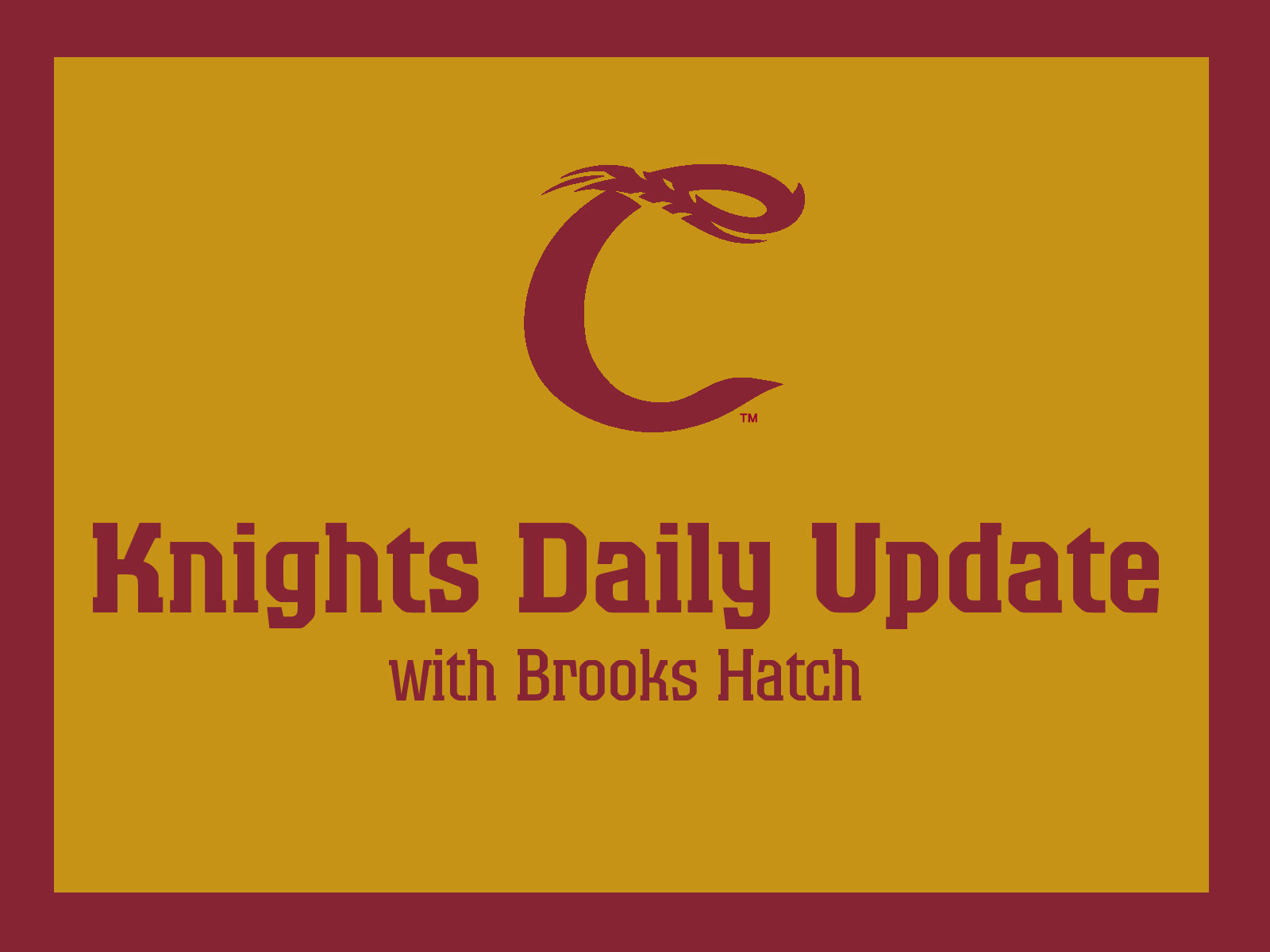 Brooks Hatch Blog: Knights Open Homestand Vs. Bend Elks
Happy Monday, everyone, from the world-wide headquarters (WWHQ) of the Corvallis Knights, your 2016 West Coast League champions!
—————
Corvallis clinched the South Division's first-half championship, and an automatic postseason berth, at Gresham on Saturday. The Knights have now qualified for the playoffs in 11 consecutive seasons, the longest streak in WCL history.
The Knights will open the Divisional Series on the road on Aug. 8. Game 2 is at home on Aug. 8; Game 3, if necessary, would be Aug. 10. The WCL Championship Series begins Aug. 12; Game 2 is Aug. 14 and Game 3 (if necessary) is Aug. 15.
The Knights host South Division rival the Bend Elks tonight, Tuesday and Wednesday in a holiday series matching two of the West Coast League's charter franchises.
Tonight's Oregon State Credit Union Fireworks Night game starts at 7:15 p.m. GA tickets are still available. Gates open at 6 pm. First pitch is 7:15 pm. Tuesday's game starts at 2:41 p.m.; Wednesday's finale begins at 6:40 p.m.
Corvallis is 53-38 all-time against the Elks in a series that dates to 2005, the inaugural season of the then-West Coast Collegiate Baseball League. The Knights are 26-12 in games played at Goss Stadium.
—————
The Bend series begins a season-long 10-game homestand. The Knights host the Willamette Valley Brewers of the Oregon Collegiate Baseball League in a nonconference game on Thursday, then return to WCL action with three-game sets against East Division opponents Walla Walla (July 7-9) and Kelowna (July 10-12).
—————
Our total attendance this season is 18,770 for 14 dates, an average of 1,341 per opening. That's down 2,648 from a corresponding date in 2016.
—————
Alum Dalton Kelly (2014) of UC Santa Barbara has been promoted to Montgomery of the double-A Southern League by the Tampa Bay Rays. He was at Charlotte in the high-A Florida State League. Kelly celebrated his promotion by going 5-for-5 on Saturday; click here for full details.
—————
Alum Matt Kosderka (2001-02) was named head coach at Lewis & Clark College on Thursday. He joins the Pioneers after four seasons with the Willamette Bearcats, his alma mater, where he served as an assistant coach following 10 seasons as the head coach at Wilsonville High School.
He succeeds Tom Flynn, who resigned on June 30. Congrats to Matt. Please click here for more on that story.
—————
Some good news for our professional Knights. The Detroit Tigers recalled pitcher Matt Boyd (2010) from triple-A Toledo on Friday, but optioned him back on Sunday. The Los Angeles Angels activated Bud Norris (2005) from the 10-day disabled list.
—————
Charlotte (AAA International, White Sox) first baseman Danny Hayes (2010) was 3-for-4 with a homer, a double, three RBIs and three runs in an 8-3 win over Gwinnett on Sunday to earn Corvallis Knights Minor League Player of the Day honors. He played at Oregon State.
Honorable mention goes to:
Colorado Springs (AAA Pacific Coast League, Brewers) catcher Andrew Susac (2009) was 2-for-4 with a homer, an RBI and three runs scored in an 11-0 win over Omaha. He played at OSU.
Reno (AAA Pacific Coast League, Diamondbacks) reliever Jimmie Sherfy got his 10th save by pitching the ninth inning in a 403 win over El Paso. He had one strikeout. Jimmie played at Oregon.
Hartford (AA Eastern, Rockies) pitcher D.J. Johnson earned his fourth hold with 1.1 scoreless innings in a 5-2 win over Portland. He played at Mt. Hood CC.
—————
That's all for today. See you at the ballpark tonight, and back here on Tuesday.