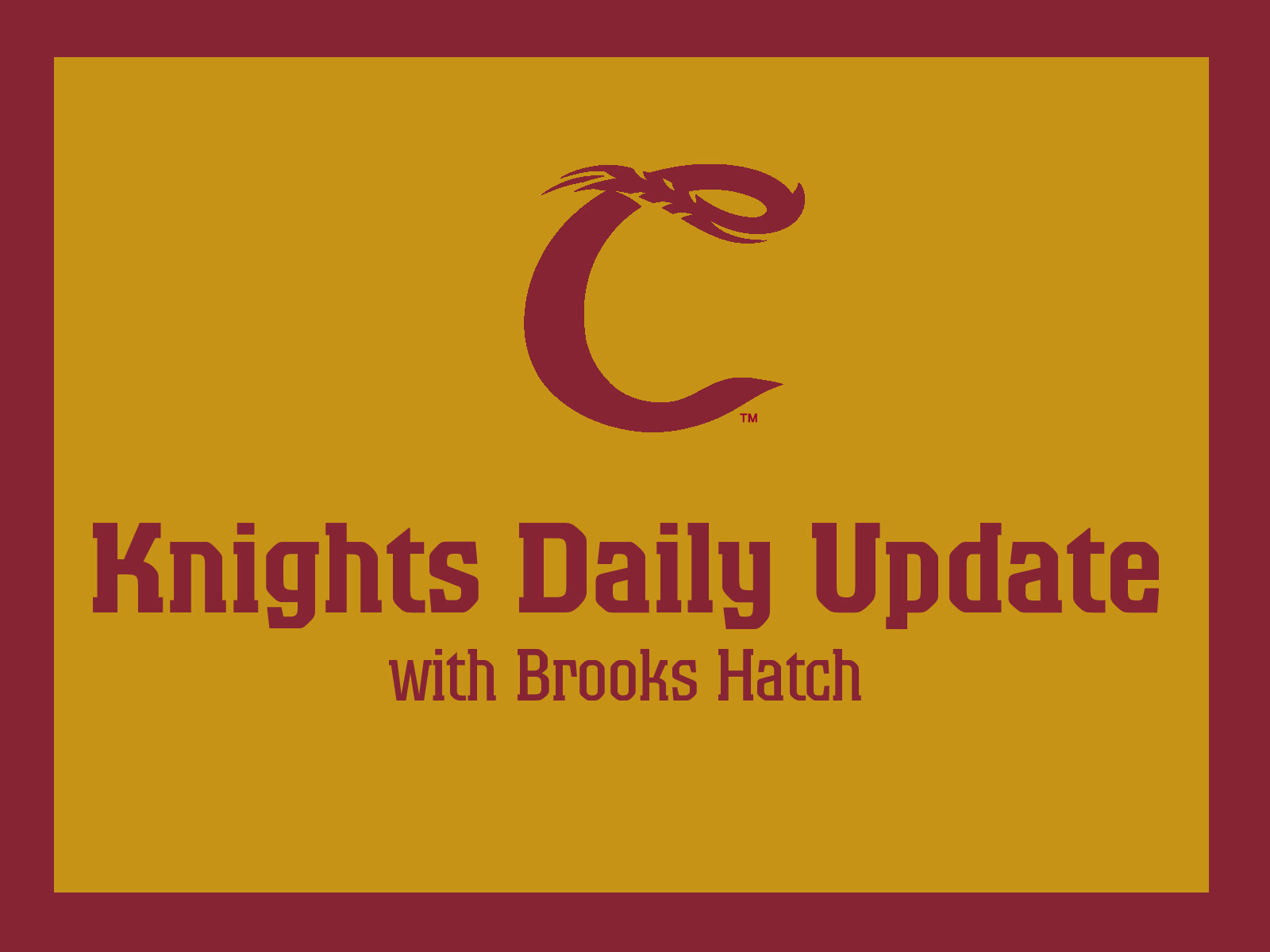 Brooks Hatch Blog: Tyler Villaroman to Miss Rest of Season
Happy Friday, everyone, from the world-wide headquarters (WWHQ) of the Corvallis Knights, your 2016 West Coast League champions!
—————
The Knights will be without outfielder Tyler Villaroman of San Francisco for the rest of the season. The rising sophomore from San Mateo, Calif., has returned home to tend to an ailing hamstring. He was hitting .131 (5-31) in 10 games, with one RBI and one steal.
—————
The Knights head to Gresham today for a Friday-Saturday-Sunday series with the GreyWolves. Our scheduled starters (in order) are Cal Poly righty Connor Redmond (0-1, 4.76), UC Irvine righty Cole Spear (1-1, 3.11), and UC Riverside righty Trenton Toplikar (0-0, 6.35).
We lead Yakima Valley by one game in the loss column in the South Division's first-half pennant race. If we sweep the series, we win the title and automatically advance to the postseason playoffs. Yakima Valley opens its final first-half series on Saturday, at home against Kelowna. If we win 2 of 3 and Yakima Valley loses once, or 1 of 3 and Yakima Valley loses twice, we will also clinch the title.
Our next home series, against Bend, starts Monday night. It begins a 10-day homestand, with series against Bend, Walla Walla and Kelowna and a nonleague game with the Willamette Valley Brewers.
—————
Our total attendance this season is 18,770 for 14 dates, an average of 1,341 per opening. That's down 2,648 from a corresponding date in 2016.
—————
Longtime baseball executive Brian Sloan has been named the new president of the West Coast League. He is a baseball marketing specialist who has established and cultivated many high-profile community and advertising partnerships.
After spending 24 years in minor league baseball, Brian has a keen understanding of what it takes to operate a successful baseball franchise. Sloan's vision and acute business sense are complemented nicely by his engaging personality and unique and friendly rapport with his expansive network.
For more on Sloan, please click here.
—————
Lakeland (A Florida State, Tigers) pitcher Austin Sodders (2014) pitched seven shutout innings, allowed five hits, had 10 strikeouts and got the win in a 2-0 victory over Daytona on Thursday to earn Corvallis Knights Minor League Player of the Day honors. He lowered his ERA to 0.69. Austin played at Riverside City College and at UC Riverside.
Honorable mention goes to:
El Paso (AAA Pacific Coast League, Padres) catcher Rocky Gale (2007, 2009) was 2-for-4 in an 11-10 loss to Sacramento. He played at Portland.
Reno (AAA Pacific Coast League, Diamondbacks) reliever Jimmie Sherfy got the win to go to 2-0 and lowered his ERA to 1.23 with two innings of scoreless relief in a 3-2 win over Salt Lake. He had two strikeouts. Jimmie played at Oregon.
Palm Beach (A Florida State, Cardinals) outfielder Blake Drake (2013) was 1-for-5 with a run, a triple and an RBI in a 4-3 win over St. Lucie. He played at Concordia.
—————
That's all for today. Have a great weekend, and we will see you back here, and back at Goss Stadium, on Monday.