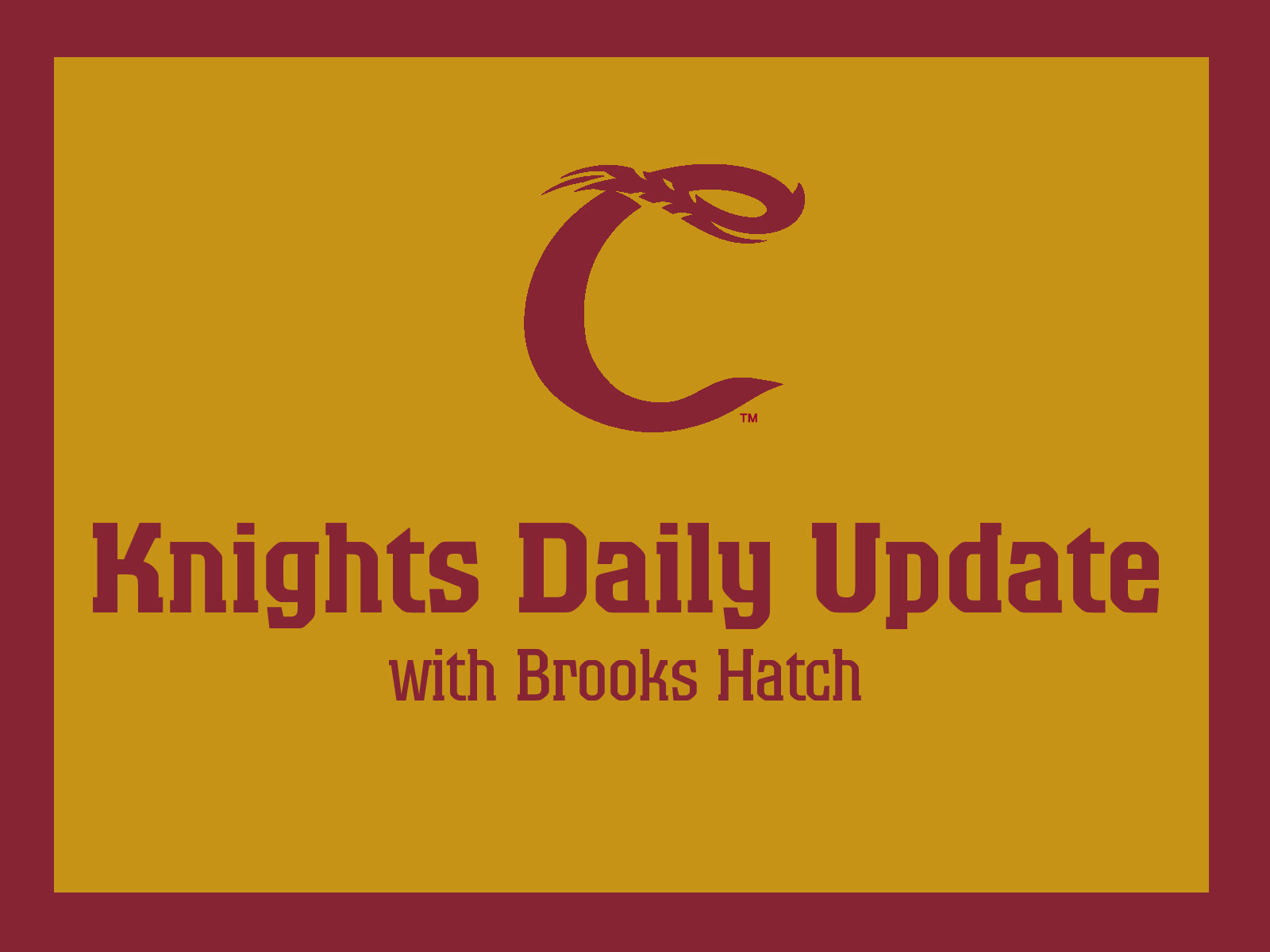 Brooks Hatch Blog: Sellout Crowd Watches Knights Top Bend
Happy Tuesday, everyone, from the world-wide headquarters (WWHQ) of the Corvallis Knights, your 2016 West Coast League champions!
—————
Great start to the Bend series on Monday night. We hit two homers, including a grand slam by Jordan Qsar, and defeated the Elks 9-1 before a sellout crowd of 3,031 on Oregon State Credit Union Fireworks Night.
The series, which continues at 2:41 p.m. today and at 6:40 p.m. on Wednesday, begins a season-long 10-game homestand. The Knights host the Willamette Valley Brewers of the Oregon Collegiate Baseball League in a nonconference game at 6:40 p.m.  Thursday.
The Knights return to WCL action with a three-game set against North Division opponent Walla Walla this Friday, Saturday and Sunday. North Division first-half contender Kelowna visits Goss Stadium on July 10-12.
—————
Monday's crowd raised our total attendance this season to 21,801 for 15 dates, an average of 1,453 per opening. That's down 924 from a corresponding date in 2016.
—————
Alum Roman Garcia (2016) is playing first base for Greeneville, Houston's affiliated in the short-season Rookie-level Appalachian League. Alum Andy Cosgrove (2015) is catching for with Elizabethton, Minnesota's affiliate in the same league.
Alum Slater Lee (2015) is pitching for the Arizona Rookie League Athletics. Outfielder Kevin Watson Jr. (2017) will play for the Hillsboro Hops, Arizona's affiliate in the short-season Class A Northwest League.
Pitcher Ryley Widell, another Twins' signee, hasn't been assigned yet. Draftees K.J. Harrison (2015) of Oregon State (Milwaukee), Clay Fisher of UC Santa Barbara (Cincinnati) and Cameron Bishop of UC Irvine (Baltimore) haven't signed.
—————
Montgomery (AA Southern, Rays) first baseman Dalton Kelly (2014) was 3-for-6 with two homers, three RBIs and two runs in a 13-5 win over Pensacola on Monday night to earn Corvallis Knights Minor League Player of the Day honors. He is batting .481 since being promoted from Charlotte of the advanced-A Florida State League. He played at UC Santa Barbara.
Honorable mention goes to:
Durham (AAA International, Rays) outfielder Cade Gotta (2011) was 1-for-4 with a double and a run in a 5-2 win over Norfolk. He played at San Diego Christian.
Jacksonville (AA Southern, Marlins) first baseman Taylor Ard (2009) was 1-for-4 with a double and an RBI in an 8-3 loss to Mobile. He played at Mt. Hood CC and at Washington State.
Palm Beach (A Florida State, Cardinals) outfielder Blake Drake (2013) was 2-for-5 with a homer, an RBI and two runs in an 8-4 win over Charlotte. He played at Concordia.
Jupiter (A Florida State, Marlins) pitcher Ben (Wetzler) Holmes (2011) had two strikeouts in a scoreless inning in a 5-0 loss to Lakeland. He played at Oregon State.
—————
That's all for today. See you at the ballpark this afternoon and on Wednesday night, and back here on Thursday.