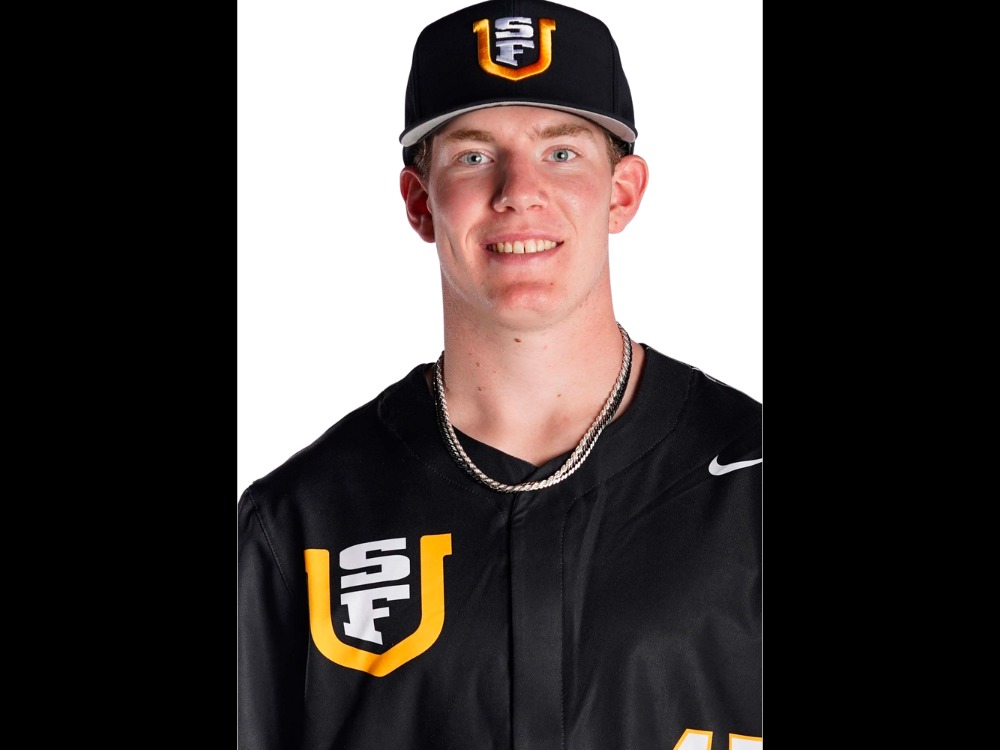 USF righty Woltz is Knights first 2023 signee
Wednesday, Feb. 1, 2023, Corvallis, Ore. – The Corvallis Knights blueprint for a seventh consecutive West Coast League championship will include a prospective architect from the University of San Francisco.
Head coach Brooke Knight announced Wednesday that the Knights initial signee for the upcoming 2023 campaign is Kaleb Woltz, a 6-foot-2, 205-pound right-handed pitcher. A graduate of Cherokee Trail High School in Aurora, Colo., he is a redshirt sophomore in eligibility for the Dons this spring.
Woltz was 0-0 with a 9.92 ERA in 14 games in 2022, with 14 strikeouts in 16.1 innings, and two starts. He redshirted in 2021 as a true freshman and did not appear in a game.
He played for Bethesda, MD., in the Cal Ripken Summer League in 2022 and was 0-0 with a 6.00 ERA in four appearances. He had seven strikeouts in six innings.
Woltz played at Pueblo West High School in Pueblo, Colo. as a freshman and sophomore before transferring to Cherokee Trail as a junior. He earned first-team all-league honors and helped Pueblo West reach the 4A state-championship game as a sophomore.
He was also named to the 2019 Rocky Mountain Showcase Top Prospect list, and played for the Slammers Zavaras summer team.
An architecture major, his favorite MLB team is the hometown Colorado Rockies. He enjoys fishing and photography in his spare time, and his entertainment favorites are Field of Dreams (movie), Lucifer (TV show) and The Set-Up Man (books).
The Knights begin their quest for a seventh-straight WCL championship against the host Ridgefield Raptors on June 2. Their home opener is set for June 15 against the Bend Elks.