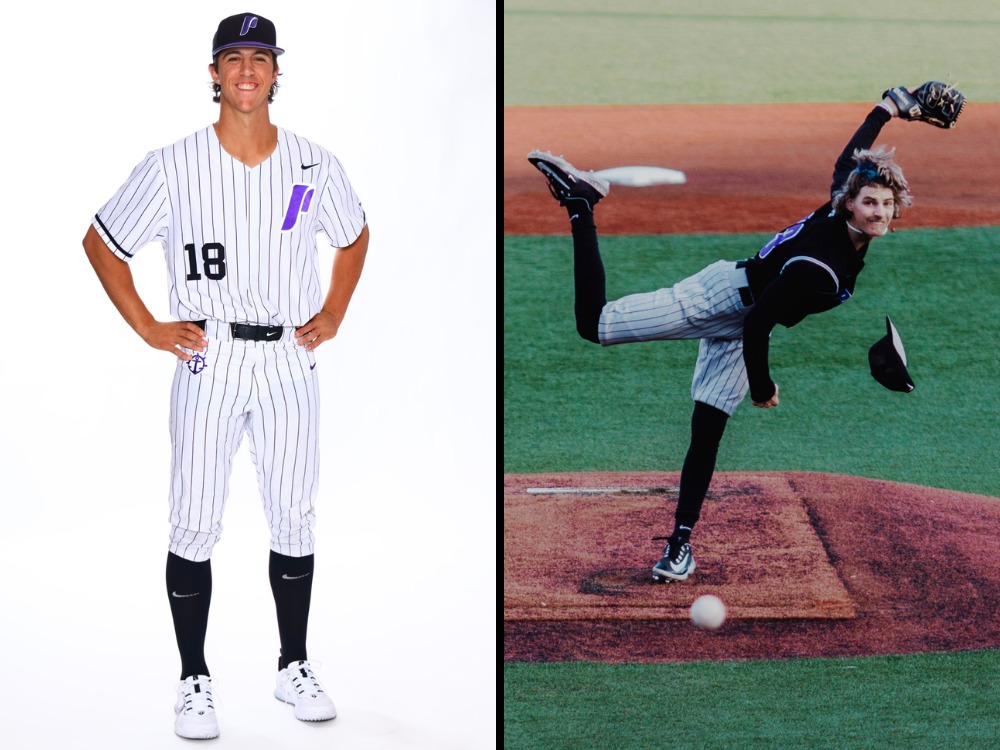 Two Portland freshmen sign with Knights
Friday, April 28, Corvallis, Ore. – The Corvallis Knights have signed two University of Portland freshmen for the 2023 season, coach Brooke Knight announced Friday.
The newest Knights are right-handed pitcher Morgan Condron and infielder Zach Johnson. Neither has appeared in a game yet for the Pilots this spring.
Codron is a 6-foot-5, 211-pound right-hander from Morro Bay High School in Los Osos, Calif. He is a prospective integrative health and wellness major who enjoys being outdoors in his free time.
His favorite MLB team is the Los Angeles Dodgers. He likes Avatar (movie), Psych (TV show) and the Harry Potter series (books).
Johnson is a 5-10, 160-pounder from Lakeridge High School who grew up in West Linn. He is a prospective finance major.
Johnson played for the North team in the 2022 Oregon All-Star Series and was originally committed to Linn-Benton CC before enrolling at UP.
He is a Philadelphia Phillies fan; his favorites are Remember the Titans (movie), Outer Banks (TV show) and Hatchet (book).
Corvallis opens the 2023 season on May 25 with the annual Science, Engineering & Art Day at Goss Stadium, presented by Paventy & Brown Orthodontics.
The Knights begin their quest for a seventh-straight WCL championship against the host Ridgefield Raptors on June 2. Their home opener is set for June 15 against the Bend Elks.