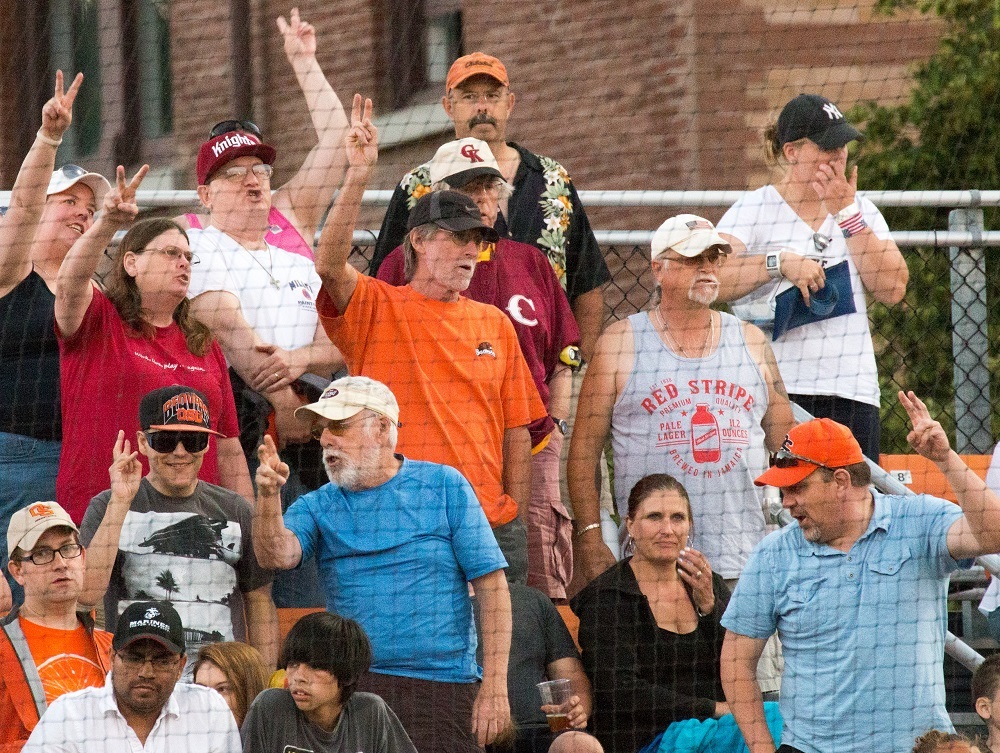 Take Me Out to the Ballgame. Single-Game Tickets Now on Sale
Single-game tickets for the 2017 Corvallis Knights baseball season go on sale today – Wednesday, May 10th – and can be purchased at the Knights downtown office, located at 301 SW 4th Street; by phone by calling 541-752-5656; or online by visiting the club's new website.
Yes, the Knights are introducing the club's first new website since relocating to Corvallis in 2007. The new site was designed & programmed, and is hosted, by Ruby Porter Marketing & Design out of Eugene, Oregon.
"We are thrilled to introduce our new site," said Knights chief operating officer Holly Jones. "We think it will better serve and further connect us with our fans and partners."
Jones led an effort with Ruby Porter Marketing & Design to create a site that was more fan friendly, with improved functionality.
"We were so excited and grateful for the opportunity to work with the Corvallis Knights to provide them a new website that is both aesthetically pleasing and fully functional" said Robert Steck, CEO of Ruby Porter Marketing & Design. "The new mobile-friendly website lets you view the Knights' schedule, find tons of useful information, and even purchase tickets and apparel. The opportunity to bring a more entertaining and accessible experience to the fans of Knights baseball was an honor, and we can't wait to see them repeat as West Coast League champions!"
The Knights open their 2017 season on Wednesday, June 7, with the team's traditional nonconference game against the Portland Sea Dogs on the sixth annual Science, Engineering and Art Day, presented by the Oregon State Colleges of Science and Engineering.
Their West Coast League home opener is Wednesday, June 14, against the Port Angeles Lefties. The Knights will play 27 home WCL games, and six home nonconference games this summer.
Like last year, fans can save a $1 per ticket by placing their order 24 hours before first pitch. For regular games, reserved seats purchased in advance are $10 and general admission seats are $6. On Fireworks Nights, advance reserved seats are $11 and general admission seats are $7. Tickets may be purchased in advance at the Knights office or online.
Fireworks Knights are scheduled for June 25, July 3 and August 5.
A new 10-game reserved-seat punch card is now available for $80. Our traditional 10-game general admission punch cards are still available and are $50. Punch cards must be redeemed at the box office on the day of the game for use on that day only. Punch cards apply to regular-season games only.