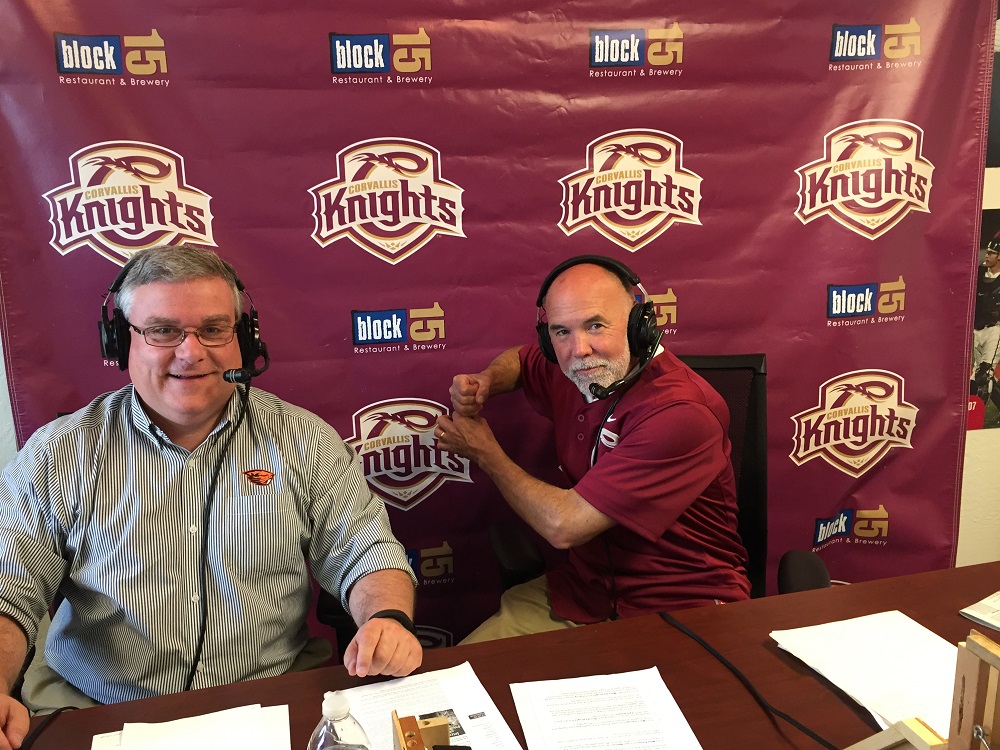 Knights Host Uber Popular Joe Beaver Show
The Knights welcomed a Joe Beaver Road Show on Tuesday, May 2nd to its worldwide headquarters in downtown Corvallis.
The program's hosts Jon Warren and Mike Parker (pictured l-r) kicked off the show with a phone interview with Knights alum Mitch Haniger of the Seattle Mariners. Haniger starred for the Knights in 2010. He would later be drafted in the first round by the Milwaukee Brewers following his junior season at Cal Poly and debuted in the big leagues last summer for the Arizona Diamondbacks.
Haniger was followed by Knights skipper Brooke Knight, 2016 Corvallis Knights MVP Kyle Nobach of Oregon State, Knights Baseball Club CEO Dan Segel, Corvallis Knights president Bre Miller and Corvallis Knights COO Holly Jones as guests in-office and on the air on KEJO 1240 AM.
To check out the podcast of the May 2, 2017 Joe Beaver Show, click here.