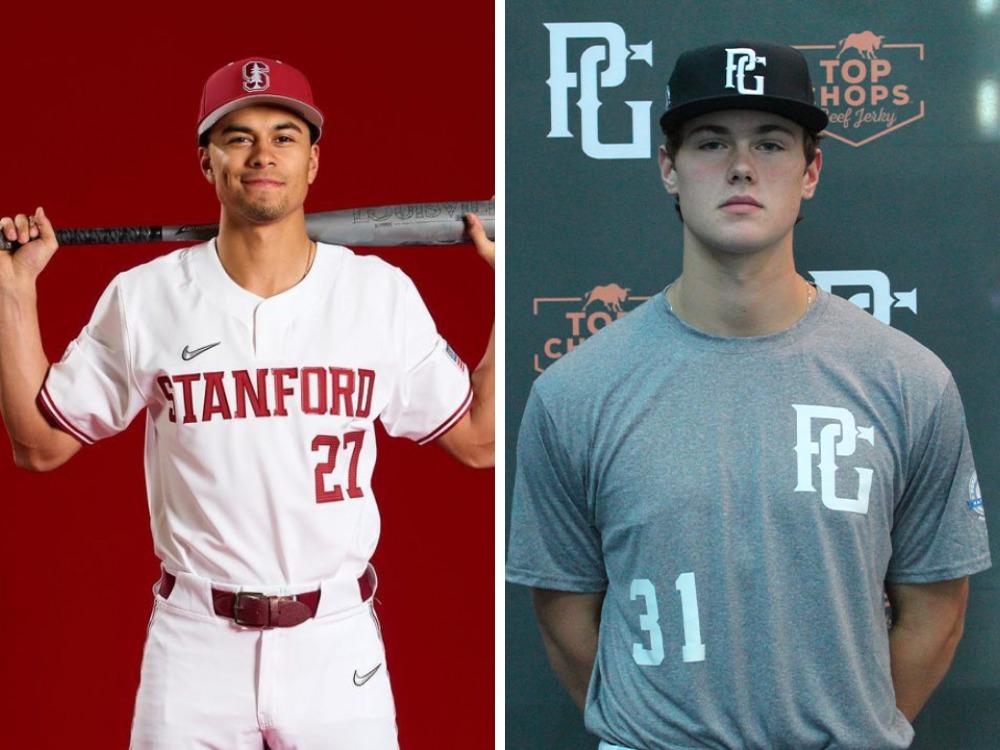 Stanford duo signs with Knights
Thursday, March 10, Corvallis, Ore. – Stanford infielder Temo Becerra and incoming freshman pitcher Matt Scott will join the Corvallis Knights for the 2022 season, head coach Brooke Knight announced Thursday.
Becerra is a 5-foot-11, 162-pounder from Buchanan High School in Clovis, Calif., majoring in management science and engineering. Scott is a 6-6, 230-pound right-hander from Joel Barlow High School in Redding, Conn.
Becerra has not yet played for the Cardinal in 2022. As a senior at Buchanan in 2021, he hit .393 with six homers and 33 RBIs and earned all-conference and all-state honors while leading his team to a conference championship.
He also homered twice in the CIF Division I championship game. He earned all-conference honors and a conference championship in 2019.
He is a Los Angeles Angels fan who enjoys music, hiking and spikeball. His favorite movie is Shutter Island; his favorite TV shows are Money Heist and Game of Thrones, and his favorite book is The Outsiders.
Perfect Game describes Scott as having a large, athletic frame with additional room to grow.
He has "a big rock step moving into a leg lift up above belt, balanced on backside over the rubber, hook to arm action through the back but plenty of quickness while working to a three-quarters release point.
"Fastball topped out at 93 mph and lived in the low-90s, creates big extension out front and shows sinking life to the bottom of the zone. Slider up to 84 mph with late, short bite to it and tunnels the pitch well out of the hand, playing off of fastball nicely.
"Flashed a changeup at 82 mph with occasional fade to arm side. Sound and under control delivery, repeats it well. Excellent student."
Scott is a New York Yankees fan who likes to hang out with friends and play recreational basketball. Stepbrothers is his favorite movie; Malcolm in the Middle is his favorite TV show and Fahrenheit 451 is his favorite book.
The Knights begin the 2022 season on May 26 with their annual Science, Engineering & Art Day, presented by Paventy & Brown Orthodontics, at Goss Stadium against the NW Star Nighthawks. Their WCL opener is June 3 at Yakima Valley; their WCL home opener is June 17 vs. Yakima Valley.