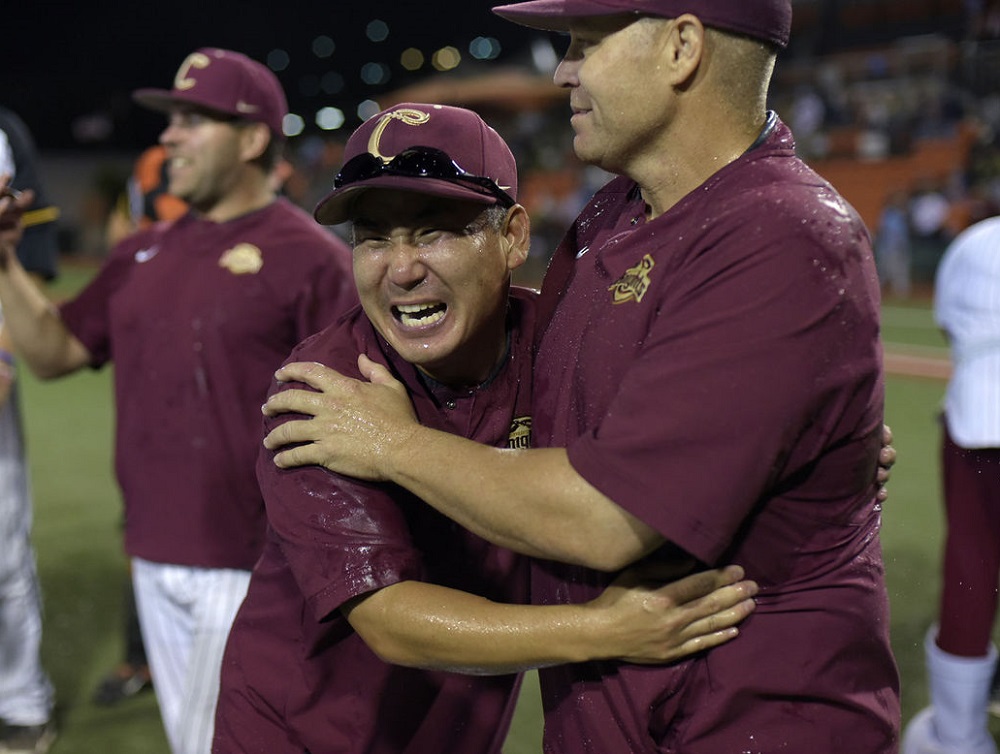 Mid-Valley Area Baseball Reaches Lofty Heights in 2018
Has it ever been better here in the Mid-Valley when it comes to baseball? #2, #1 and #1. 109-13. 30 straight! Those numbers reflect the dominant seasons that Oregon State, Linn-Benton CC and Crescent Valley High School are enjoying this spring.
OSU (42-9) is the #2-ranked team in the country and poised for a deep postseason run. LBCC (42-2) is the #1-rated team in the NWAC and playing their best baseball as they prep for the NWAC's eight-team championship tournament May 24-28. Crescent Valley HS (25-2) is the #1-ranked 5A team and odds on favorite to finish its playoff run at Volcanoes Stadium in a state title game on June 2nd.
Combined, the three clubs managed by Pat Casey, Ryan Gipson and Ryan Starwalt are 109-13.
The Roadrunners finished the regular-season on a 30-game win streak.
Gipson played for Casey for two seasons including the Beavers first National Championship campaign in 2006.
Starwalt helped Gipson install LB's new infield turf at McClain Field this past fall.
Casey's son Joe, a redshirt freshman outfielder on the Beavers, played for Starwalt at Crescent Valley.
The interconnects between the programs are numerous, and the family approach of each team has contributed greatly to record seasons that could all go down as historic.
The Mid-Valley's hometown team, the back-to-back West Coast League champion Corvallis Knights, is tied to all three programs. The Knights play at OSU's Goss Stadium and are longtime partners of coach Casey and the Beavers. OSU's roster is littered with former Knights like Steven Kwan, Nick Madrigal, Kyle Nobach and Adley Rutschman. Corvallis is a leading sponsor of LB Baseball and Knights assistant coach Youngjin Yoon is also an assistant for the Roadrunners. And Knights skipper Brooke Knight is an assistant coach at Crescent Valley where his son Briley, a future Corvallis Knight and Utah Ute, stars as a catcher and pitcher.
The postseason starts first for Crescent Valley this Wednesday as they host Marist Catholic at Tim Wirth Field. On Thursday, May 24th, LB plays its first NWAC tourney game at 4:35 pm vs. Spokane CC at David Story Field in Longview, Wash. Oregon State finishes its regular season at Goss Stadium May 24-26 vs UCLA. The Beavers are likely to host an NCAA Regional at Goss the following weekend.
All three teams are on a mission, and making a strong statement that the very best baseball in the country, region and state is being played right here – in the Mid-Valley.
It's never been better.