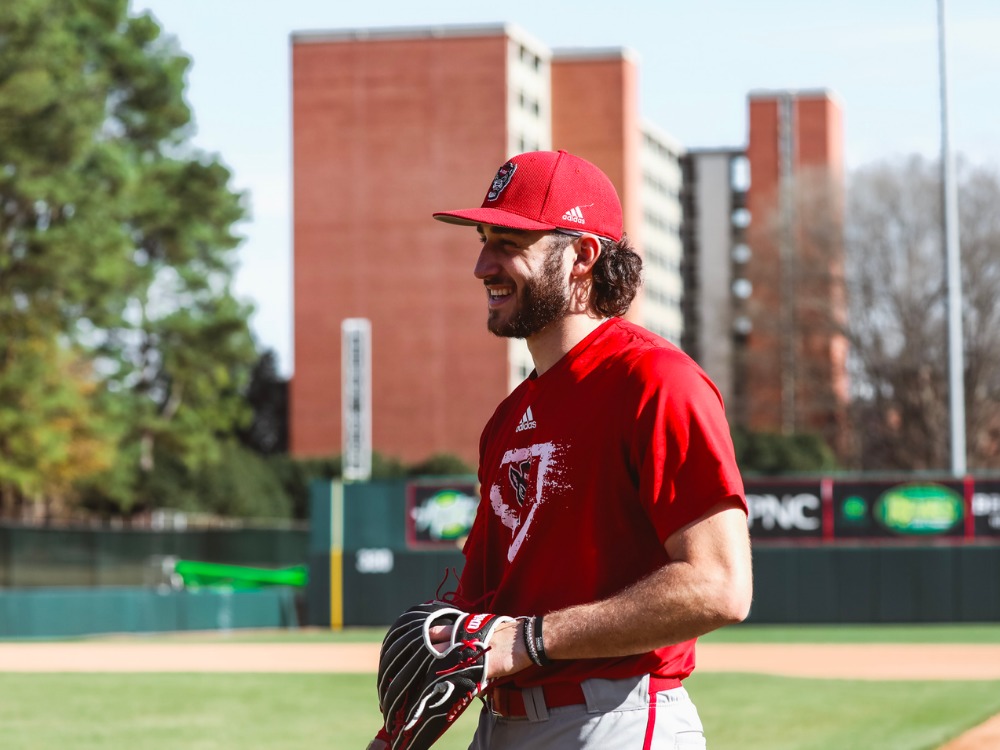 Knights sign Lavoie from NC State
Monday, March 14, Corvallis, Ore. – The Corvallis Knights have signed their third player ever from North Carolina State for the 2022 season, head coach Brooke Knight announced Monday.
The Wolfpack/Knight standout is Brady Lavoie, a 6-foot-3, 213-pound redshirt junior outfielder from La Costa Canyon High School in Encinitas, Calif.  He played at Palomar College in 2019 and 2020 before transferring to NC State.
In the Covid-shortened 2020 season, he hit .327 and had 21 RBIs in 18 games, with six doubles, a triple, two homers and 15 runs scored.
Lavoie has played in three games for the Wolfpack in 2022 and has one hit (a pinch-hit home run on March 8th) in four at-bats. He played briefly for the Bismarck Larks in the Northwoods league in 2021 and had seven RBIs in 14 games; in 2020 he played for Western Nebraska in the Expedition League and had two homers and 12 RBIs in 23 games.
Lavoie is a communications major. His father, Marc Lavoie, played at Arizona in 1990-91. A San Diego Padres fan, he likes to travel; his favorites are Summer Catch (movie), Friends (TV show) and The Mental Keys to Hitting (book).
The Knights begin the 2022 season on May 26 with their annual Science, Engineering & Art Day, presented by Paventy & Brown Orthodontics, at Goss Stadium against the NW Star Nighthawks. Their WCL opener is June 3 at Yakima Valley; their WCL home opener is June 17 vs. Yakima Valley.