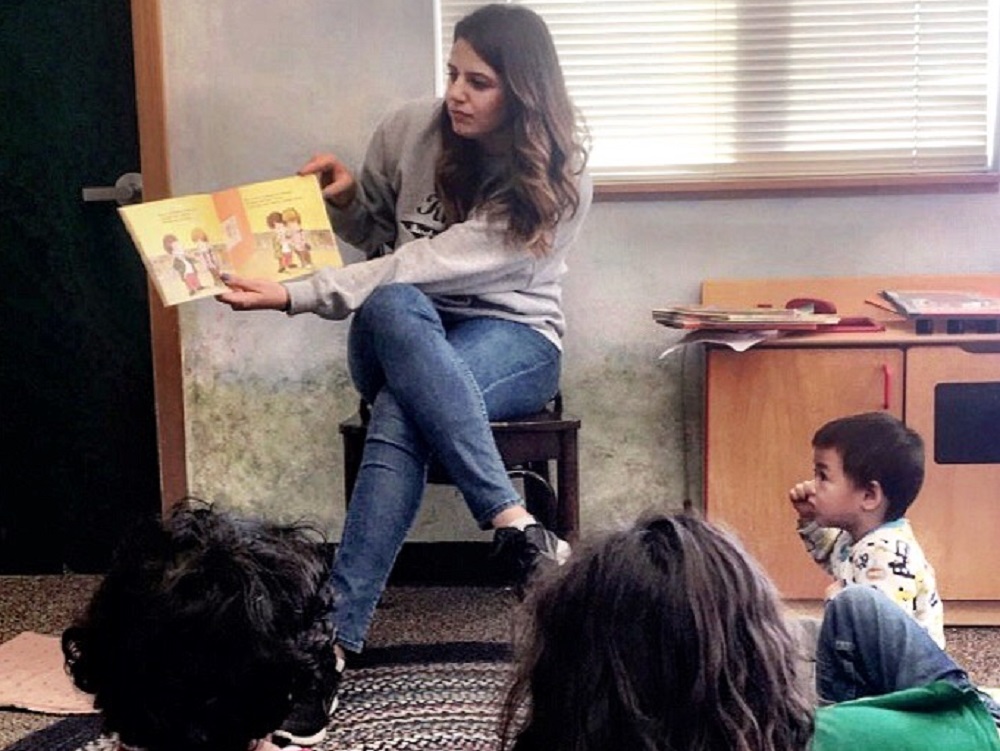 Knights One Step Closer to Home Program Makes Mari's Place Visit
The Corvallis Knights and Pape Material Handling's One Step Closer to Home program in support of Community Outreach, Inc. made a visit to COI's Mari's Place state-certified childcare center yesterday.
Team president/gm Bre Miller, her two-year old daughter Harper and Knights staffer Korey Kozaryn visited Mari's Place and read to the children.
Mari's Place is a state-certified childcare center that supports both parents and children by offering a stable, predictable, nurturing environment with a variety of age-appropriate activities. Class curriculum is designed to meet the unique needs of homeless or highly transient families and to assist families in their journey toward stability and the creation of a healthy family system.
"We enjoyed our visit, all the smiles and reading stories. It's a nice reminder during the holiday season to give back to those who may not have all that you have. We also had the opportunity to donate a couple Christmas presents to the children of a COI family," said Bre Miller
Korey Kozaryn said "giving back here was a rewarding and wonderful experience. It warmed my heart to be able to provide presents to children from COI as they might not receive any otherwise."
Thanks to Pape Material Handling's support, the Knights popular One Step Closer to Home program was launched in the spring of 2016 and continues to gain momentum.
During the season, the Corvallis Knights donate $10 to COI for every Knights stolen base at Goss Stadium and if the hometown team wins, the Knights double their contribution for that game. Over two years, the club has donated over $5,000 to COI thanks to the One Step Closer to Home program that has no off season.
Knights coaches and players have also made visits to COI over the past two years, and the team has contributed volunteer hours and made apparel donations as well.