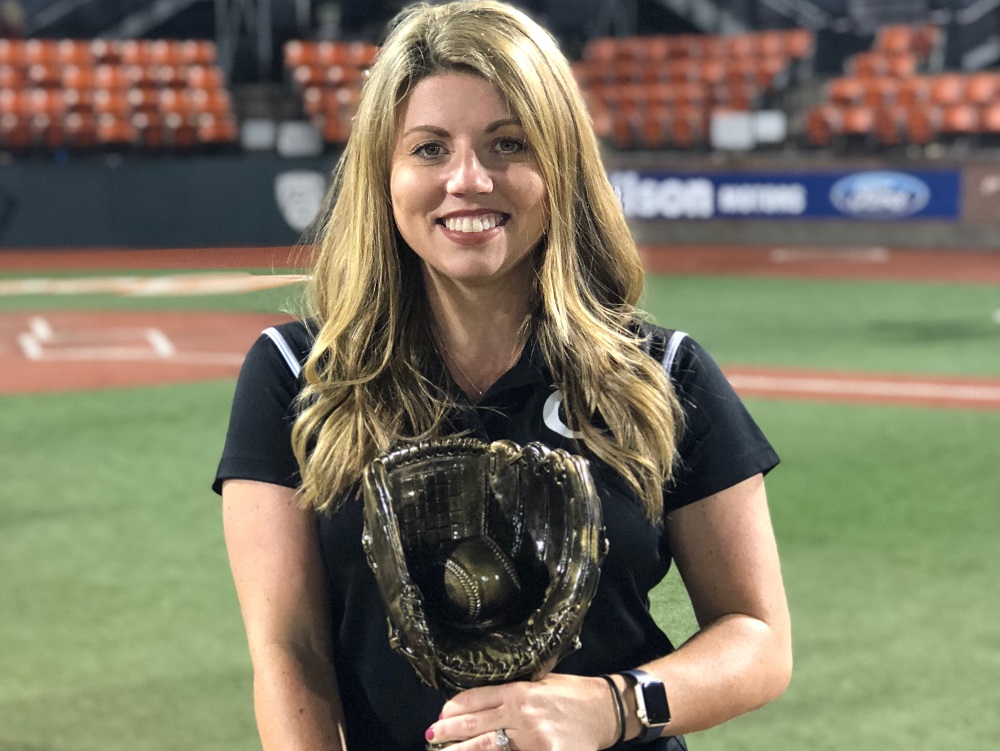 Knights Nominated for Celebrate Corvallis People's Choice Awards
The Corvallis Knights and two members of the club's front office have been nominated for Celebrate Corvallis Awards, presented by the Corvallis Chamber of Commerce.
The Knights are one of 27 nominees for the inaugural People's Choice Award. This award represents businesses nominated by the public that connect with their customers and go above and beyond all expectations.
A public vote will account for 75 percent of the weighting, with the Celebrate Corvallis Steering Committee accounting for 25 percent. To vote, please click here.
Knights' President/General Manager Bre Miller has been nominated for the Robert C. Ingalls Business Person of the Year Award, named in honor of the late Corvallis Gazette-Times Publisher and Corvallis Chamber President.
"It's a true honor to even be considered for this award, considering the number and caliber of outstanding business people in the Corvallis area," said Miller, a Corvallis native, Corvallis High School and Oregon State graduate who became the first female general manager in the West Coast League in 2013.
The Ingalls Award goes to the Corvallis business person who best represents those characteristics exemplified by Mr. Ingalls: a sincere belief and personal involvement in Corvallis; a strong belief in integrity in business and quality customer service; a deep caring for, and recognition of employees; a commitment to friendship, fairness, honesty, freedom of speech, choice and business; and a recognition that improved community livability is dependent on future development.
Corvallis Knights' Director of Hospitality Jennifer Beaumont has been nominated for the First Citizen – Junior Category Award, for individuals between the ages of 18 and 41.  This is her second nomination in this category.  Beaumont was nominated for the award last year as well.
"I'm grateful to be considered for this award," said Beaumont, a South Albany High School and Oregon State graduate who joined the Knights in 2017. "It is so easy and fulfilling to be involved in community affairs because Corvallis is such a wonderful place."
This award is annually given to an individual for making a broad and substantial impact in the community. It also recognizes an individual's leadership in promoting non-profit causes and organizations.
Recognition will be given for leadership and performance for work above and beyond his/her paid profession. The nominee should have participated in a broad scope of activities over the course of more than three years. Applications will be evaluated in the following areas: contribution to the local community, contribution to state and national community, diversity of contribution, longevity of contributions and benefit to the community.
Winners will be announced at the 72nd annual Celebrate Corvallis banquet, set for Jan. 17, 2020, at the CH2M Hill Alumni Center at Oregon State University.
The Knights earned Business of the Year honors in 2016.