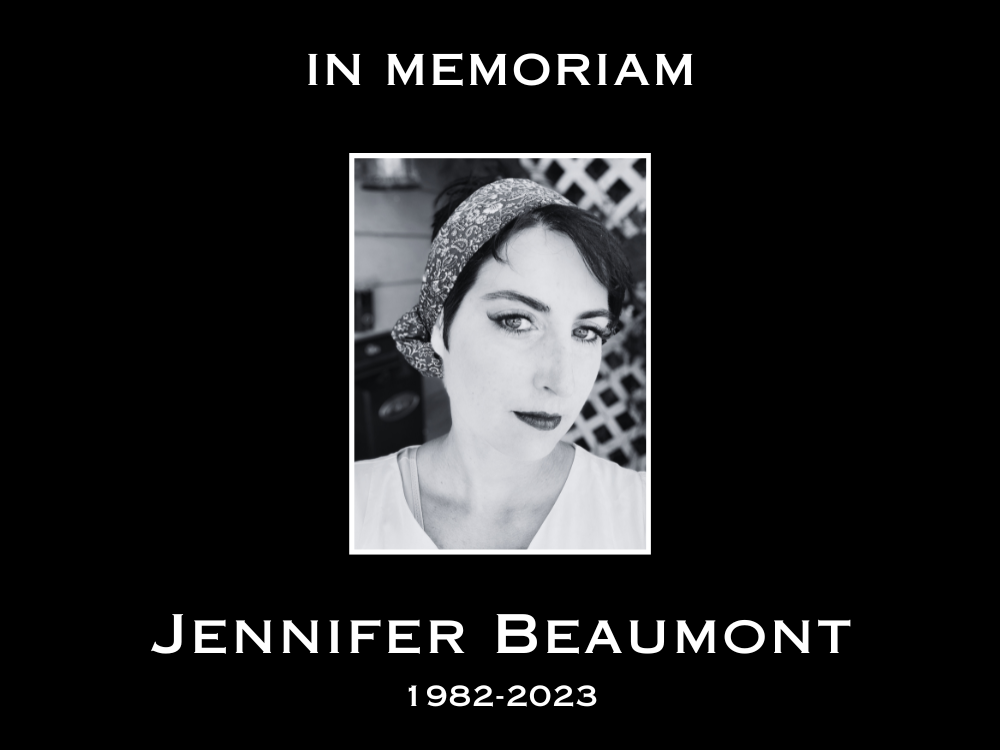 Corvallis Knights Mourn Loss of General Manager Jennifer Beaumont
Monday, June 26, Corvallis, Ore. – With heavy hearts and profound sadness, the Corvallis Knights announced that team general manager Jennifer Beaumont passed away last night after years battling cancer. Jennifer worked with the team since 2017 and was promoted to GM in 2021. Born in 1982, she was 41 years old.
Jennifer grew up in Albany, Oregon where she resided with her husband Aaron and two dogs. As a youth, she participated in sports, choir, 4-H and FFA. Jenn was a graduate of South Albany High School and Oregon State, and she loved her RedHawks and Beavers.
Jennifer's passions were her community and baseball team.
"We were so fortunate to be part of Jenn's journey," said Knights Baseball Club CEO Dan Segel. "She was a hard worker, a difference maker.
"She always put others first. Her attitude through her fight with cancer was incredible and inspiring. To the end, she had purpose, as she did everything in her power to bring community together and assist her teammates."
The Corvallis Knights will honor Jennifer tonight by wearing their Jenn jerseys & caps versus the Kamloops NorthPaws in their series finale at Goss Stadium.
Jenn loved baseball and will be rooting on her Knights from a peaceful place.
"She gave her heart and soul to the team, because she loved being part of the Knights and she loved making a positive impact in her community," said Segel. "She will be missed dearly. We as an organization hope to carry on her legacy of work ethic, passion and making it about others."
In lieu of flowers or bereavement gifts, Jennifer shared with the organization that she would prefer contributions towards a custom picnic table in her memory for Goss Stadium, one that would bring community members together at the ballpark. Donations can be mailed to PO Box 1356, Corvallis, OR 97339 or hand-delivered to the team's box office at Goss Stadium.
The show will still go on as Jenn would not have it any other way. First pitch is 6:35 pm for tonight's game. This is a very difficult time for the organization and staff. During this grieving period, we would ask that fans and partners respect staff members' time, challenges and space. The team is grateful for its time with Jenn and thankful for its amazing fans and partners.
For more information on Jennifer, check out these segments from KEZI and FOX 12 Oregon.