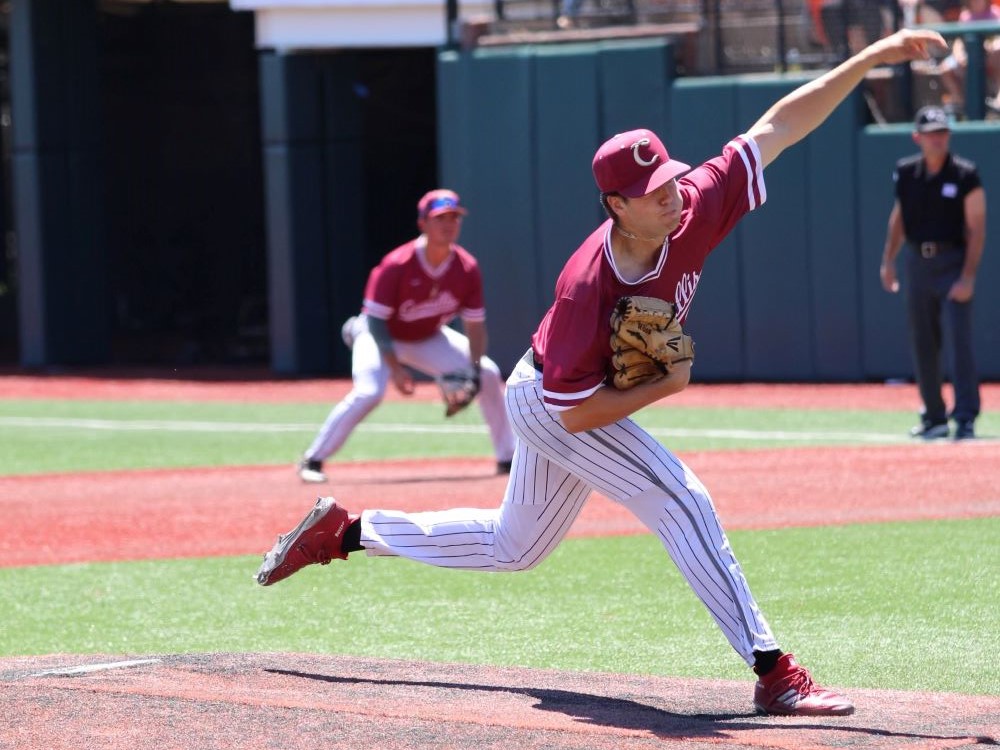 Knights grind out 10-inning, 6-5 victory to sweep Portland series
Sunday, July 16, Corvallis, Ore.  – Defensive lapses by Portland handed the Knights a 6-5, 10-inning victory on a toasty, 90-degree afternoon at Goss Stadium.
A two-out error by the Portland second baseman enabled the Knights to load the bases in the 10th. With Anson Aroz (Oregon) at-bat, a reliever uncorked a wild pitch and Tate Shimao sprinted home with the winning run, just beating the tag with a head-first slide.
Shimao (Cal Poly) singled with one out in the 10th and stole second. Ethan Hedges (Stanford) walked and each moved up a base when Portland erred on Sam Stem's (Gonzaga) routine grounder to second. Shimao raced home when the next pitch bounced short of the plate and eluded the catcher.
The Knights (27-12, 24-12 WCL, 7-2 second half) won their sixth consecutive game in difficult fashion. They blew a 4-1 lead in the eighth and a 5-4 lead in the ninth before persevering in the 10th to complete the series sweep of their South Division rivals. Corvallis leads the second-half South Division race over first-half champ Ridgefield (8-4) and Cowlitz (6-3).
Hedges was 2-for-4 with two RBIs; Tyler Quinn (Utah) was 2-for-4 with a double and an RBI. JC Ng (Pomona-Pitzer) scored twice.
Corvallis starter Ethan Ross (San Jose State, pictured above) turned in his finest outing of the summer, allowing one unearned run and two hits over five innings. He struck out eight, did not issue a walk, threw 60 strikes in 83 pitches and was named the Washington Park Advisors Player of the Game.
The Redmond Dudes of the Pacific International League visit on Monday for a 6:35 p.m. nonleague game.  Most PIL players are NCAA-eligible; the league differs from others by also allowing former professionals and college graduates to participate.
Kelowna closes the homestand on Tuesday-Thursday; projected starting pitchers are not yet available. The Knights hope to settle the score with the Falcons, who won 2 of 3 in a July 3-5 series in British Columbia.
Sunday's crowd of 1,505 raised the season's attendance to 36,454 in 21 dates.