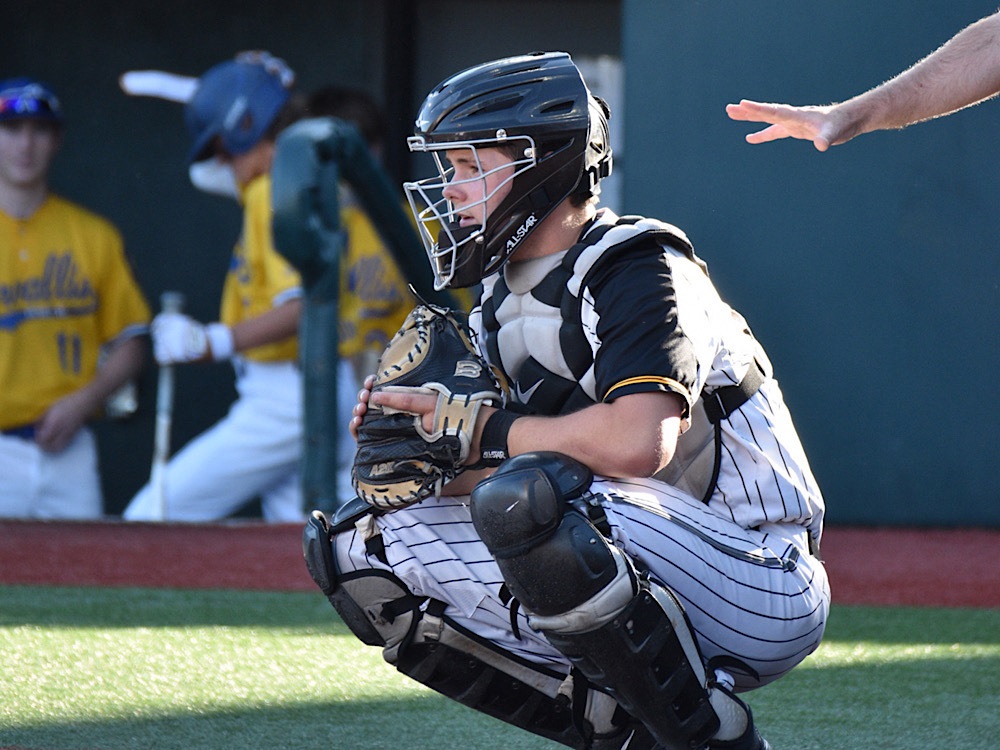 Knights extend win streak over Pickles to nine games in a row
Wednesday, August 2, Portland, Ore.  – Corvallis defeated Portland 8-3 in Game 2 of their West Coast League series at Walker Stadium.
The win enabled the Knights (40-14, 36-14 WCL, 19-4 second half) to clinch the South Division series, as Corvallis won the Aug. 1 opener 6-1. It was also their ninth consecutive victory over the Pickles, a streak that began on July 18, 2022.
Corvallis remained in first place in the South Division's second-half playoff race, 1.5 games ahead of Cowlitz. The Knights have already clinched a berth in the WCL playoffs for the 16th consecutive season.
They are the only WCL team to qualify for the playoffs in every season since the divisional format was introduced in 2007. Their seeding for the playoffs, which start Aug. 8, has yet to be determined.
Ty Yukumoto (Pacific) and JC Ng (Pomona-Pitzer) had three hits each and Tyler Howard (Portland, pictured above) had two hits and two RBIs. Yukumoto and Howard both scored twice and Sam Stem (Gonzaga) added a two-run single.
The Knights broke a scoreless tie with two runs in the sixth. Singles by Howard, Yukumoto and Ng loaded the bases and Howard scored when Tyler Quinn (Utah) grounded into a 4-6-3 double play. Yukumoto advanced to third on the play and then scored on a wild pitch.
They broke it open with a six-run sixth. Howard and Stem had two-run singles, Ng an RBI single and Quinn a bases-loaded walk to spark the uprising.
Starter Sam Stuhr allowed only one hit and no runs in his five-inning outing. He struck out five and faced just two batters over the five-inning minimum.
Seven walks in 2.2 innings by three relievers enabled the Pickles to draw within 8-3 in the bottom of the eighth. However, Frank Camarillo (UC Santa Barbara) got the final out of the eighth to leave the bases loaded, then finished the ninth to record his second save.
The series concludes at 7:05 p.m. Thursday. Miles Gosztola (1-1, 2.59) of Gonzaga is the Knights probable, opposed by Max Frazier (2-1, 5.06) of Washington State.
The Knights close out the regular season at home against first-half South Division champion Ridgefield at 6:35 p.m. Friday, 7:15 p.m. Saturday and 1:05 p.m. Sunday. The best-of-3 divisional round of the playoffs starts on Aug. 8.