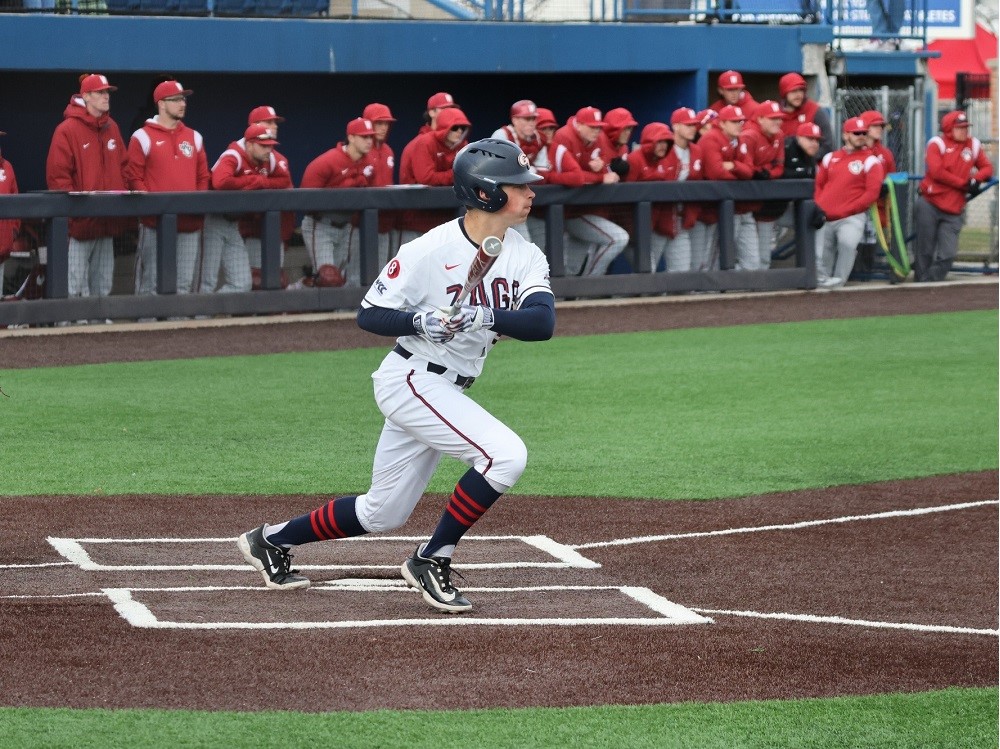 Knights close out first half with 8-3 setback at Kelowna
Wednesday, July 5, Kelowna, B.C.  – Corvallis closed the first half of the West Coast League season on with a 8-3 loss to Kelowna at Elks Stadium, concluding their first trip to the Okanagan Valley since 2018.
The Knights (20-10, 17-10) lost 2 of 3 to the Falcons and were eliminated from the South Division's first-half pennant race. Ridgefield defeated Portland on Wednesday night to clinch the title and the automatic playoff berth.
Right fielder Sam Stem (Gonzaga, pictured above) hit a three-run homer in the sixth inning, his second of the summer, tying him with Blake Avila (Grand Canyon) for tops on the team. Stem's blast accounted for all of Corvallis's scoring and he now leads the Knights with 23 RBIs.
Left fielder JC Ng (Pomona-Pitzer) singled twice; Tyler Quinn (Utah) had a double. Jonathan Stone (George Fox) allowed one run in three innings of relief, with one strikeout.
The Knights are idle on Thursday; they open a three-game series at Cowlitz on Friday. Their next home game is July 12 vs. Springfield, the middle contest of a set that starts and finishes in Springfield.