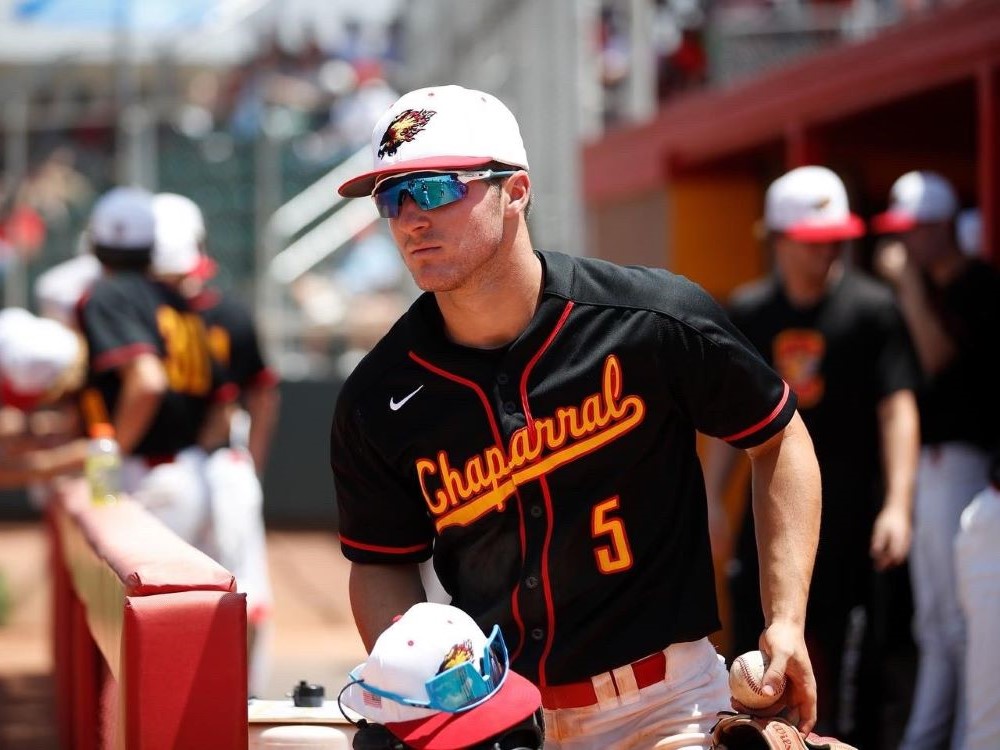 Falcons claw Knights 10-3, dash first-half championship hopes
Tuesday, July 4, Kelowna, B.C.  – Corvallis's late bid for a first-half South Division championship evaporated as the Knights fell 10-3 to Kelowna in Game 2 of their West Coast League series before an overflow crowd of 2,387 at Elks Stadium.
The Knights (20-9, 17-9) were eliminated from the pennant race. Either Ridgefield (18-8 first half) or Portland (15-7) will capture the title and an automatic berth in the playoffs.
Portland edged Ridgefield 5-4 on Tuesday; they play again on Wednesday and Thursday. If Ridgefield wins once, it claims the title. If the Pickles sweep, they take first place.
The Knights were 9-2 in their last 11 league games before Tuesday, a charge that lifted them from fourth place to second place. However, the burden of playing on 13 consecutive nights and the 580-mile overnight road trip to Kelowna finally caught up with them.
The Falcons ended a 10-game losing streak in the series in a big way to post their first win over the Knights since July 12, 2017. Kelowna scored four times in the second to erase a 2-1 deficit. The Falcons then erupted for five runs in the fifth to build their insurmountable lead.
Ethan Hott (Stanford, pictured above) doubled, singled twice and scored twice; JC Ng (Pomona-Pitzer) and Tyler Quinn (Utah) had RBIs. Kaleb Woltz (San Francisco) was the most effective pitcher, twirling three innings of scoreless relief, with three strikeouts.
The series concludes at 6:35 p.m. Wednesday. Cal Poly's Jakob Wright (1-0, 0.00) will pitch for the Knights, opposed by Troy Shepard of Spokane Falls CC (1-0, 3.00).
The Knights are idle on Thursday; they open a three-game series at Cowlitz on Friday. Their next home game is July 12 vs. Springfield, the middle contest of a set that starts and finishes in Springfield.