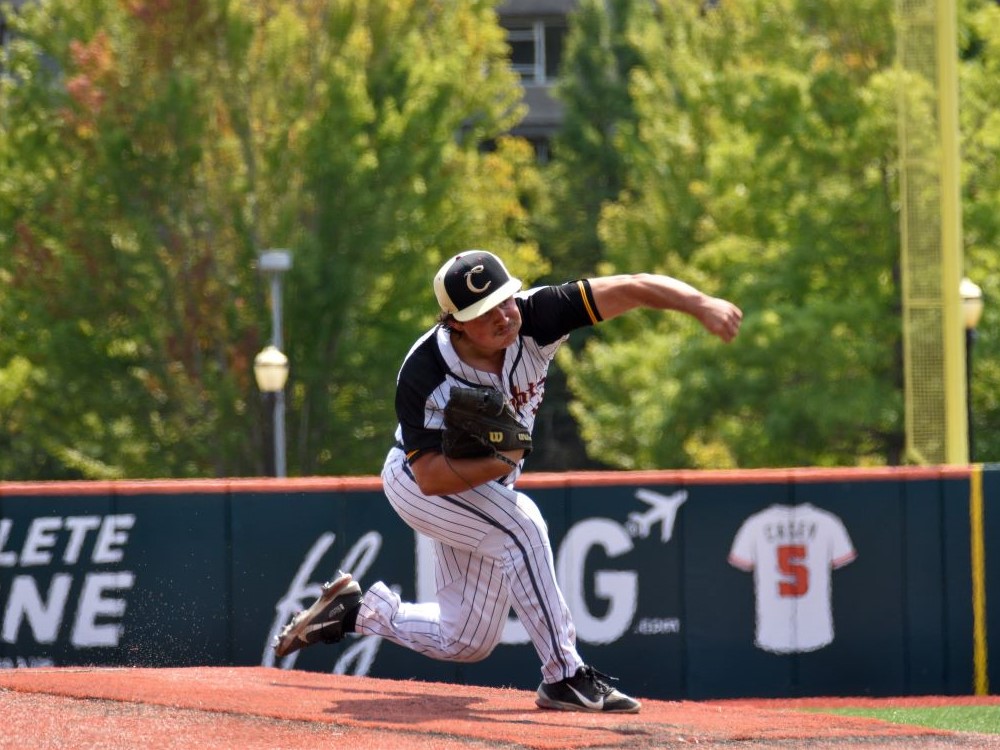 Knights blank Raptors, clinch home-field throughout playoffs
Sunday, August 6, Corvallis, Ore.  – Corvallis closed the regular season with a 3-0 victory over Ridgefield before a sun-drenched crowd of 1,485 at Goss Stadium.
The Knights (43-15, 39-15 WCL, 22-5 second half) clinched home-field advantage throughout the upcoming West Coast League playoffs. They posted the league's best overall record for a fourth consecutive season.
Corvallis will play at Cowlitz on Tuesday night in the opener of the best-of-3 South divisional series. The Knights will host Game 2 at 6:35 p.m. Wednesday and Game 3 (if necessary) at 6:35 p.m. Thursday. The teams split 3-3 in the regular season, each going 2-1 at home.
Ridgefield opens its best-of-3 South division series at Portland on Tuesday. It will then host Game and Game 3, if necessary.
If the Knights eliminate the Black Bears, they will host either Ridgefield or Portland at 6:35 p.m. Saturday in the South Division championship game. Saturday's victor advances to the Aug. 14 WCL championship game.
It will be the 16th consecutive postseason appearance for the Knights. They are the only WCL team to qualify for the playoffs in every season since the divisional format was introduced in 2007.
Starter Max Debiec (Folsom Lake CC), Dominic Tatone (Umpqua CC), Neil Feist (Cal State Northridge), Frank Camarillo (UCSB) and Zach Johnson (Utah Valley) combined on a pitching-by-committee shutout. They allowed only five hits and combined for eight strikeouts.
Tatone (pictured above), signed on Saturday night and thus ineligible for postseason, threw 3.1 scoreless innings of relief. He allowed two hits, struck out two and walked two.
The Knights broke a scoreless tie in the seventh on a double suicide squeeze by Sam Stem (Gonzaga) that scored Ty Yukumoto (Pacific) from third and JC Ng (Pomona-Pitzer) from second.
Ng then hustled to second base with two outs in the eighth to beat the relay throw on an attempted force play, enabling Phoenix Call (UCLA) to score from third to make it 3-0 on a Tyler Quinn (Utah) infield single.
Yukumoto had two hits, a run and four assists from shortstop to earn Washington Park Advisors Player of the Game honors. Blake Avila (Grand Canyon) and Tyler Quinn (Utah) each singled twice.
Sunday's crowd of 1,485 raised the season attendance to 54,861 in 31 openings.