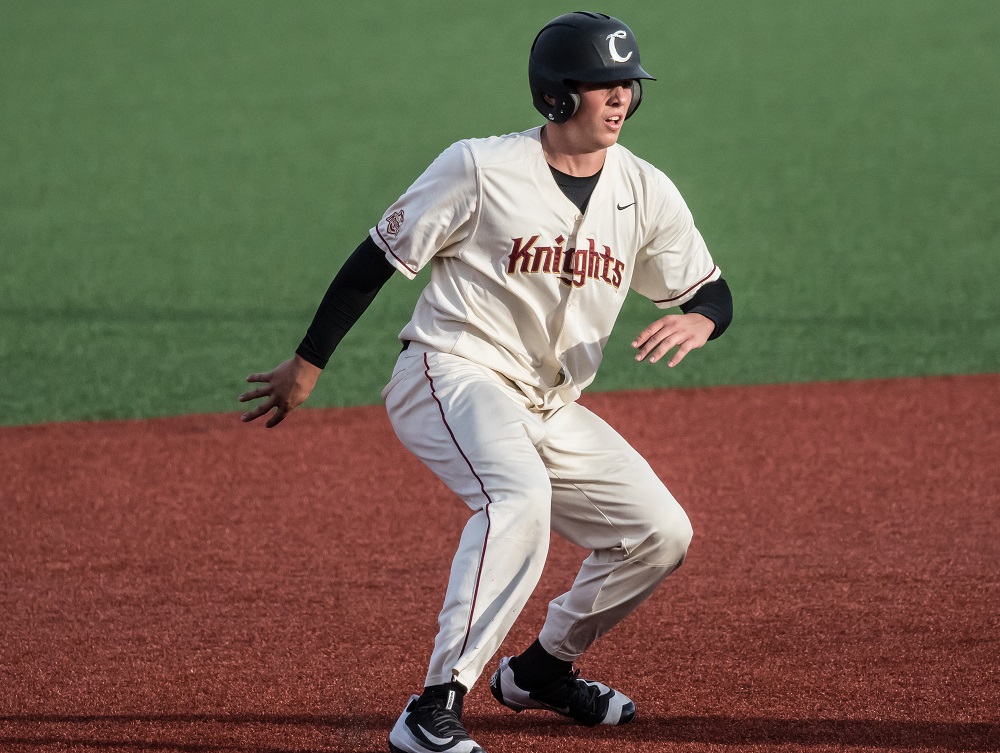 Knights Alum Adley Rutschman Featured on OregonLive
Oregon State freshman catcher Adley Rutschman (pictured with the Corvallis Knights last summer) took part in history last night as the #1-ranked Beavers clinched a Pac-12 title vs. Oregon at PK Park and gave OSU head baseball coach Pat Casey his 1,000th college win.
Rutschman, a native of Sherwood, Oregon, and son of Knights Baseball Club, Inc. board member Randy Rutschman, caught the last out; a strike out preserving the Beavers 5-4 win. Coach Casey and his team stormed out of the dugout to join Adley and relief pitcher Mitchell Verburg in celebrating a special victory and two major achievements.
Presently, OSU is looking like a lock to host a NCAA Regional at Goss Stadium at Coleman Field, as the Beavers are #1 in the country, 40-4 overall and Pac-12 champions.
D1Baseball.com posted a feature on Oregon State last night. You can check out Aaron's Fitt's story titled A Celebration of Beaver Baseball by clicking here.
And Adley was featured yesterday in a piece by Danny Moran of The Oregonian titled Oregon State catcher Adley Rutschman developing into two-way force. Click here to read Danny's article on young Adley.