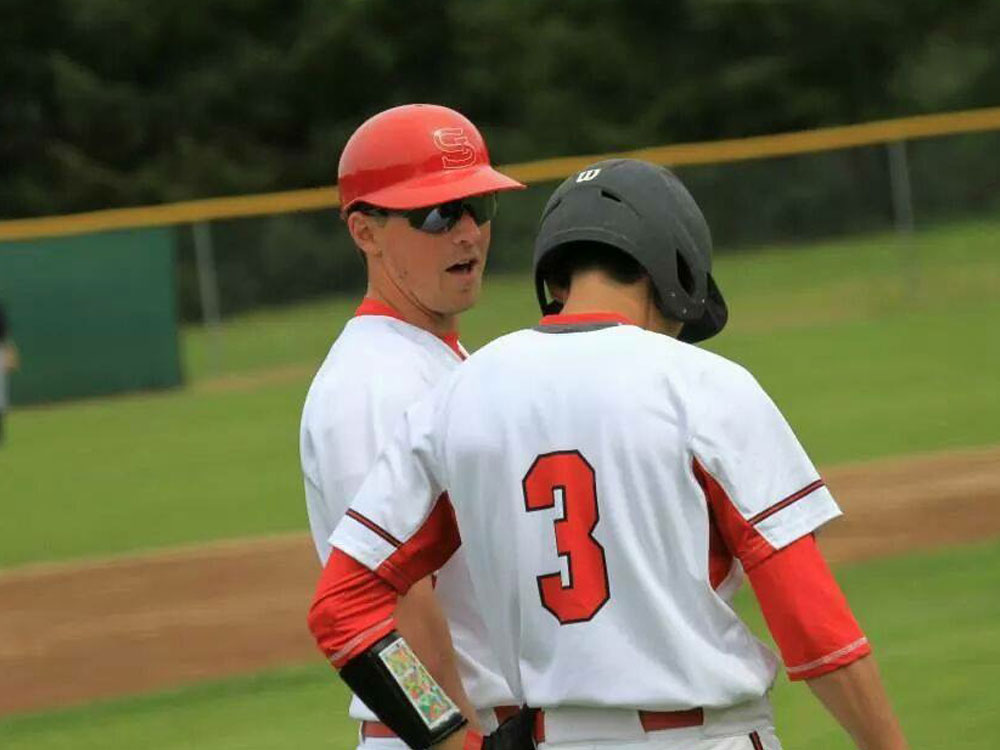 Corvallis Knights Add Alex Bailey to Coaching Staff
The Corvallis Knights have hired veteran college, club and high school coach Alex Bailey as an assistant coach for the upcoming season, head coach Brooke Knight announced on Monday, May 15.
Bailey has worked in a number of baseball capacities over the past 15 years, at all levels. He joins Knight; associate head coach/pitching coach Connor Lambert and assistant Youngjin Yoon on the 2017 coaching staff.
"Alex brings a wealth of experience to the position and will be a major asset to our coaching staff," Knight said in announcing Bailey's appointment. "He has coached in the Northwest for a number of years and is an outstanding teacher and developer of young talent."
Bailey is very familiar with Goss Stadium and the Corvallis area. He has worked with the Oregon State baseball program's summer prospect camps since 2002 as a talent evaluator and dorm supervisor.
A native of Newberg and 2002 graduate of Newberg High School, Bailey attended George Fox University before embarking on his coaching career with Baseball Northwest in 2006. He worked with the organization as the Northwest Championships Coach, the Team USA 16U Tryout Team coach, and as a site evaluator until 2015.
He was an assistant coach at St. Martin's University in Lacey, Wash., from 2013-15. He was recruiting coordinator; hitting coach; third-base coach and offensive coordinator, and worked with the outfielders and catchers in 2013-14 and with the infielders in 2015. He also directed the team's speed, agility and strength programs.
Bailey then worked for the Northwest Futures Baseball Academy as the Assistant Director of Youth Development. He was the head coach of the U16 Varsity Prep and the U14 Black teams, and assisted with all of the club's U10-14 teams.
He has also coached junior varsity and summer varsity baseball, and JV basketball, at West Linn High School from 2006-09. He served as head coach of the Thurston County (Wash.) Bandits high school summer team in 2014 and 2015.
Bailey's father Pat Bailey is the associate head baseball coach for #1-ranked Oregon State.
The Knights are the defending West Coast League champions. They open their 11th season in Corvallis at Cowlitz on Friday, June 2; their home WCL opener is Wednesday, June 14, against the Port Angeles Lefties.