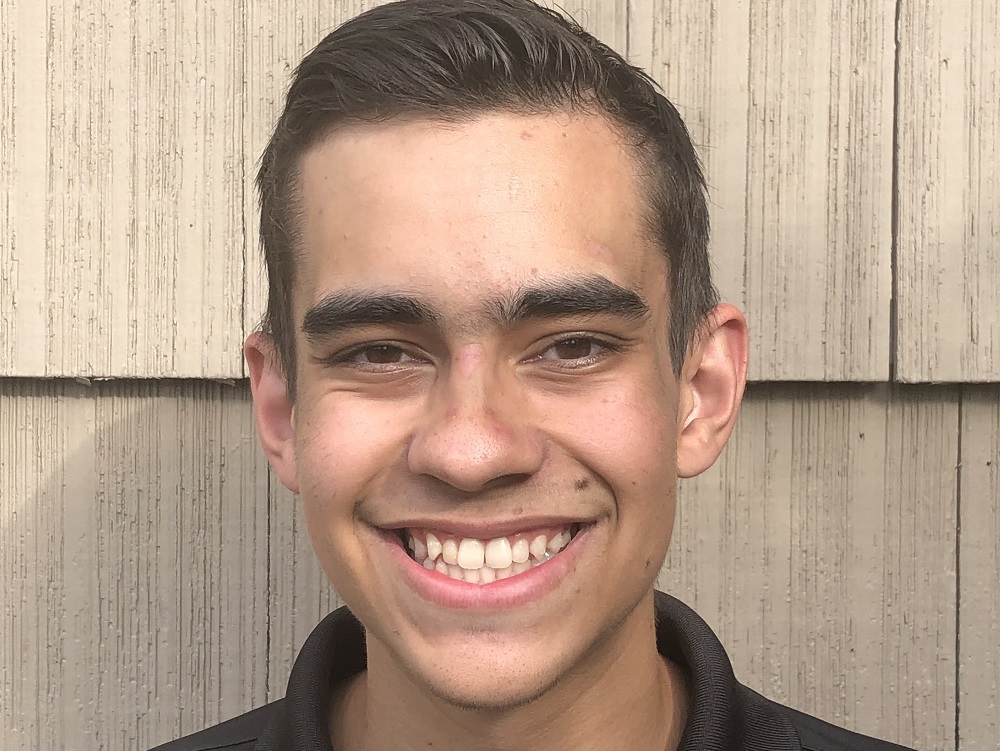 Jason Hashimoto to Lead Data Analytics Team for Corvallis Knights
Corvallis, Ore., Friday, May 21 – As a leading summer collegiate player development program, the Corvallis Knights commitment to data analytics and technology was boosted with the addition of intern Jason Hashimoto of Oregon State University for the 2021 season.
Hashimoto (pictured) will work with the Knights coaching staff and players to share information and analysis to help further the development of both the team's players and coaches. Jason has spent the last year as a member of the OSU Baseball Dam Analytics Squad. A graduate of Liberty High School in Hillsboro, Oregon, Hashimoto is a third-year OSU student majoring in Kinesiology.
"I look forward to working with the coaching staff and players this summer," said Hashimoto. "I have been working with OSU Baseball and am grateful to continue my baseball journey with the Knights."
Leveraging West Coast League partnerships with technology leaders like TrackMan, Synergy Sports and Driveline Baseball, the Knights will now have access to the most sophisticated player development tools.
New technology additions for the team include Synergy's video clips and Driveline's TRAQX software which not only assists players in tracking and organizing data, but also allows players and coaches to review TrackMan data in TRAQX Edge reports that deliver high-level insights that are easily digestible.
Synergy technology dissects and analyzes every pitch, player, plate appearance, game situation and outcome – then sorts those details and pairs them with supporting video.
Jason Hashimoto will manage all the team's technology resources to help players and coaches visualize and understand data. As the leader of the Knights Data Analytics effort, Jason will team up with new assistant coach David Tillotson of UC Santa Barbara to ensure coaches and players are maximizing technology to improve their performance and grow as coaches and players.
Tillotson is currently UCSB Baseball's Director of Analytics.
"With the addition of experienced analysts like Jason and David, and with our league's technology partnerships, we're poised to improve as a development service provider," said Knights Baseball Club CEO Dan Segel. "We are excited to take this next step, and to offer our players and coaches access to analysts and tools that will all work together to help players and coaches get better."
The Corvallis Knights open their 2021 season on Friday, June 4 at Yakima Valley. The reigning WCL champions home opener is Friday, June 18 vs. the Cowlitz Black Bears.