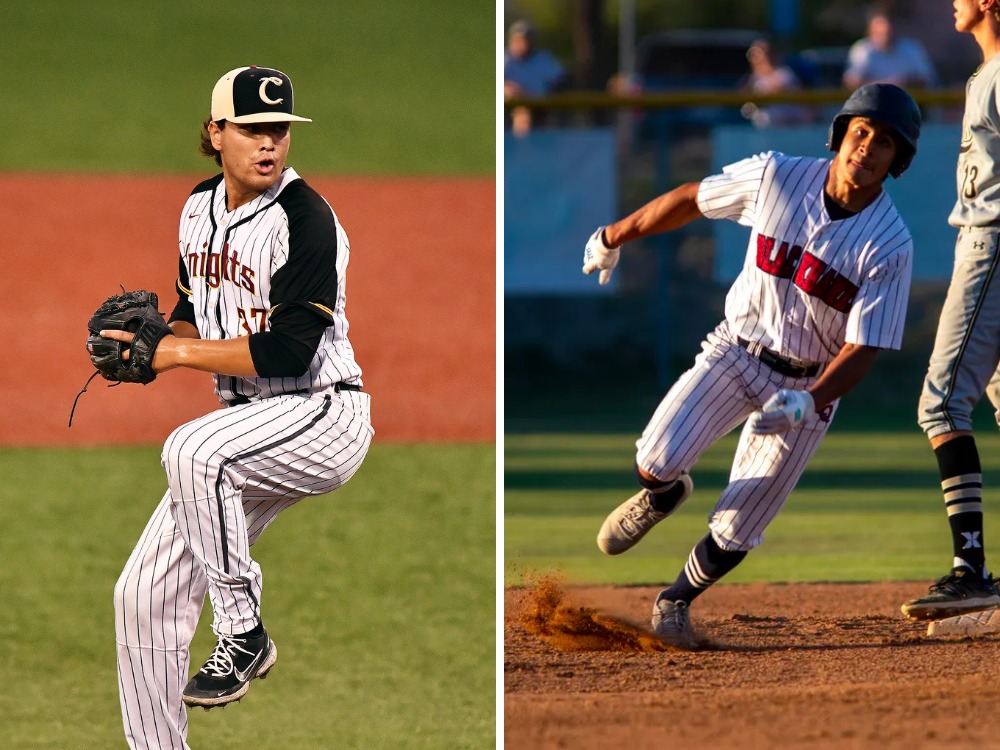 Feist, Matador teammate inked for 2023 summer season
Thursday, Feb. 16, Corvallis, Ore. – Honorable-mention West Coast League all-star pitcher Neil Feist of Cal State Northridge will return to the Corvallis Knights for the 2023 season, head coach Brooke Knight announced Thursday.
He will be joined in Corvallis by Matador teammate Brandon Leon, a freshman outfielder.
A 6-foot-3, 220-pound righty from Torrance High School in Torrance, Calif., Feist was 2-1, with a 2.33 ERA in 20 games for the 2022 Knights, with 22 strikeouts in 38.2 innings. He had one save, as he closed out the championship-game victory over Bellingham with three scoreless innings.
He played at El Camino College in 2020-22. He was 1-2, 3.60 in 12 games in 2022, with 27 strikeouts in 35 innings.
He was 0-0, 3.38 in four games in 2020 as a freshman, with five strikeouts in eight innings. That season was cancelled after just 22 games due to the Covid-19 pandemic and El Camino did not play in 2021.
He was 7-1, 0.87 as a senior at Torrance High, with 47 strikeouts in 45 innings. He was the Pioneer League and team MVP.
Feist's favorite MLB team is the San Francisco Giants. His favorite television show is "That 70's Show;" his favorite movie is "Step Brothers." His top sports moment was winning the WCL championship.
Leon is a 6-foot, 158-pound center fielder from La Quinta High School in Indio, Calif. He throws and bats left.
He was a Division 3 CIF all-star as a high school senior in 2022, hitting .450 with two homers, 15 RBIs and 25 runs. He was the Desert Empire League MVP as a senior and all-league as a junior and senior, when La Quinta won the league title.
Leon's favorite MLB team is the Los Angeles Dodgers. His favorite TV show is "Naruto;" his top movie is "Whiplash."
Corvallis opens the 2023 season on May 25 with the annual Science, Engineering & Art Day at Goss Stadium, presented by Paventy & Brown Orthodontics.
The Knights begin their quest for a seventh-straight WCL championship against the host Ridgefield Raptors on June 2. Their home opener is set for June 15 against the Bend Elks.