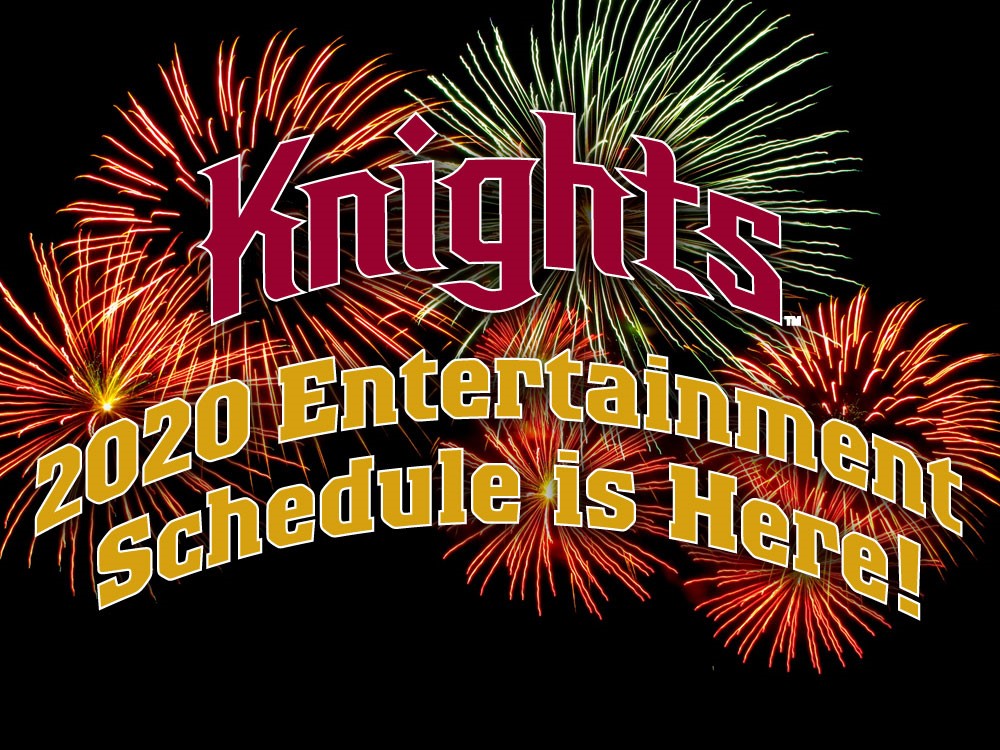 Knights Unveil Schedule Full of Affordable Family Fun
Corvallis, Ore., Tuesday, March 3 – Summer is right around the corner, and that means it's time for some wood-bat baseball and a whole lot of affordable family fun at OSU's Goss Stadium. While June is still three months out, we're thrilled to unveil a packed entertainment schedule featuring many of our fans past favorites as well as a few new promotions, as announced by the hometown team's Promotions & Game Day Operations Coordinator, Sarah Hoechlin.
This year's entertainment schedule features three Fireworks Nights, a $1,000 Kids Dash for Cash, our always popular Cap Night and much more, including bringing back Tyler's Amazing Balancing Act!
A sampling of the Knights new promotions includes Bigfoot Night, $1,000 Adult Dash for Cash Night, Yoonification Night, TikTok Night and Rock Paper Scissors Night.
Be on the lookout for Bigfoot on Tuesday, June 23. On Tuesday, July 21, for the first time, Adults get a shot at dashing for cash. On Saturday, July 11, we celebrate our amazing assistant coach Youngin Yoon with an evening of unity, love and high energy. We're calling this movement, Yoonification. Speaking of Yoonifying, let's get together and make some TikToks on Tuesday, July 14. And join us for one of the biggest games of Rock, Paper, Scissors we know of on Thursday, June 25.
It's going to be rocking at the ballpark all summer long, as Goss Stadium is the place to be June-August.
"We are so excited to welcome fans back to Goss this summer with what we feel is our greatest promotional schedule yet! We have some classic, silly and fun promotions planned for the best fans of the West Coast League." Said Sarah Hoechlin, Promotions & Game Day Operations Coordinator.
We kick-off our West Coast League home season on Friday, June 12th on Celebration of Champions Opening Night. Come commemorate our four-time defending WCL champs, as the Knights open-up at Goss vs. longtime rival Bend.
To check out our complete 2020 entertainment schedule, please click here.
Don't miss a single pitch or promotion this summer. Reserve the best seats in the house for the entire season or for select games and promotions. Full season and flex plans are on sale now.