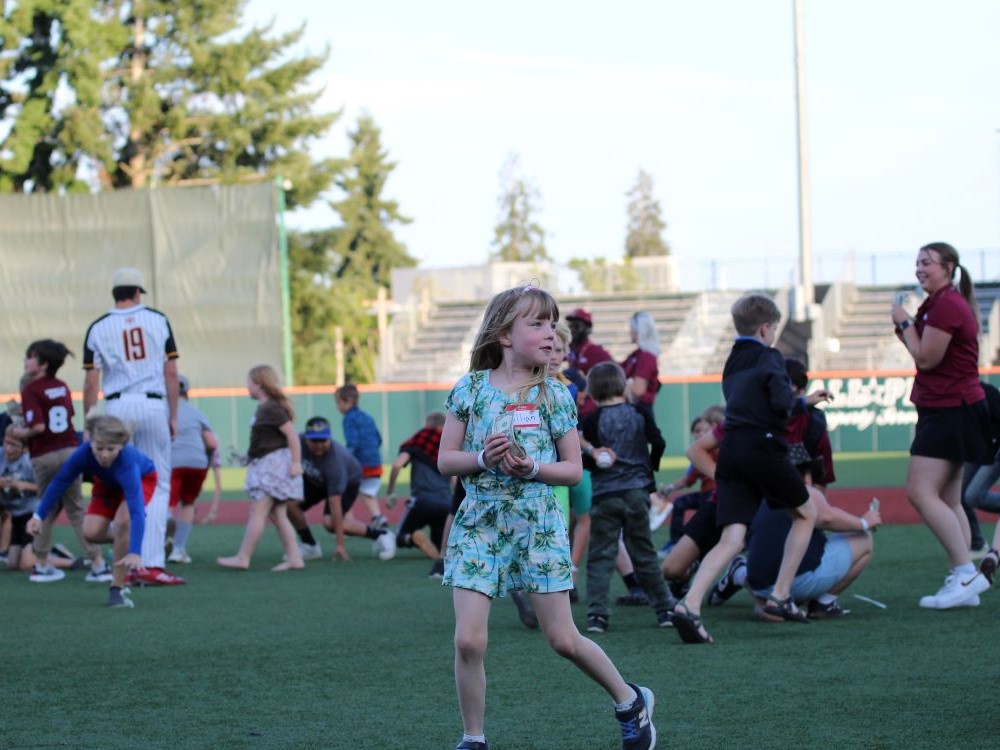 Defensive mistakes cost Knights in loss to Kamloops NorthPaws
Saturday, June 24, Corvallis, Ore. – Defensive lapses hurt Corvallis in a 6-3 loss to Kamloops in the inaugural home game between the teams on a balmy Kids Dash for Cash night at Goss Stadium.
The Knights (12-7, 9-7 WCL) committed four errors, leading to four unearned runs for Kamloops. The NorthPaws, who joined the West Coast League in 2022, did not play Corvallis last summer but are 3-1 against the Knights so far this season. They won 2 of 3 in British Columbia June 8-10.
Corvallis brought the tying run to the plate three times after loading the bases with no outs in the ninth on three consecutive singles. One run scored on a fielder's choice, but the next two hitters struck out to end the game.
Second baseman Tyler Quinn (Utah in 2023) singled twice and drove in a run. Third baseman Levi Jones (Oregon State) and shortstop Ty Yukumoto (Pacific) each singled twice. Yukumoto also walked, scored and reached safely in three of his four plate appearances.
Starter Nathan Marshall (Lane CC) allowed only two hits in 3.2 innings but was victimized by three unearned runs. Reliever Max Debiec (Texas A&M) earned Washington Park Advisors Player of the Game honors with 2.1 innings of scoreless, hitless relief, with one strikeout.
The series continues at 5:05 p.m. Sunday, pitting Corvallis righty Merit Jones of Utah (0-1, 2.70) vs. Pima CC lefty Maclain Roberts (0-3, 7.46). Monday's 6:35 p.m. finale matches UCSB righty Tyler Bremner (0-0, 0.00) for Corvallis vs. Pima CC lefty Matthew Romero (1-1, 6.75).
Corvallis has won the last six WCL championships.
Saturday's crowd of 1,874 raised the season attendance to 16,763 in 10 dates.