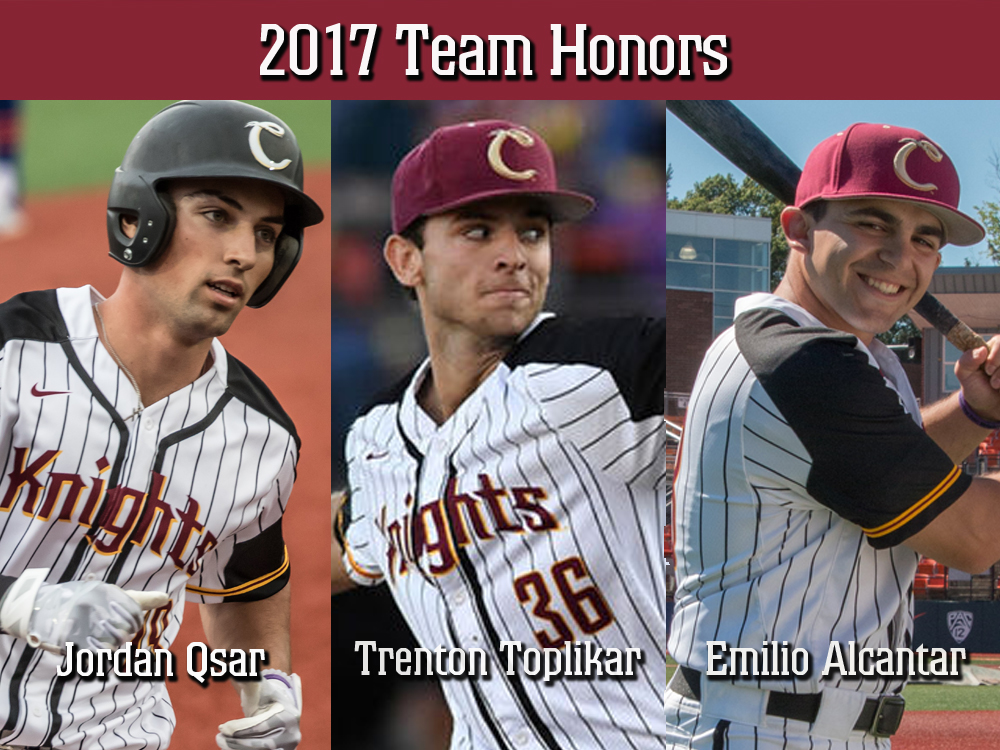 Corvallis Knights Announce Team Honors; Qsar Named MVP, Toplikar Top Pitcher
The Corvallis Knights announced their team awards today as voted on by team coaches and Knights Baseball Club CEO Dan Segel.
This season's MVP and Top Prospect was Pepperdine's Jordan Qsar.
Right-hander Trenton Toplikar of UC Riverside was named the team's Top Pitcher, and the annual Joe Segel Hustle Award recipient was Emilio Alcantar.
Qsar set team single-season records this past summer in home runs with 14, doubles with 22 and RBI with 53. His 1.027 OPS and .635 Slugging Percentage in WCL action led the Knights, and the sweet-swinging lefty led the league in total bases with 115, extra base hits with 34 and doubles with 21.
The redshirt junior-to-be was named first-team all-WCL, represented the Knights in the 2017 WCL All-Star Game Home Run Derby and in the All-Star Game, and was rated the #1 prospect in the WCL by Perfect Game.
Toplikar emerged as the Knights ace and earned two postseason victories including the WCLCS finale. Both his playoff starts were 7-inning gems. His postseason ERA was 1.92. Overall for the summer, the redshirt junior-to-be went 4-0 with a 3.98 ERA, struck out 34 and walked only 3 over 40.2 innings pitched (8 appearances, 7 starts).
Alcantar earned Joe Segel Hustle Award honors for a second time, as he was the team's 2015 winner. On a gritty team, the three-year Knights veteran led by example; showing true grit throughout the entire season, shining most brightly during the postseason.