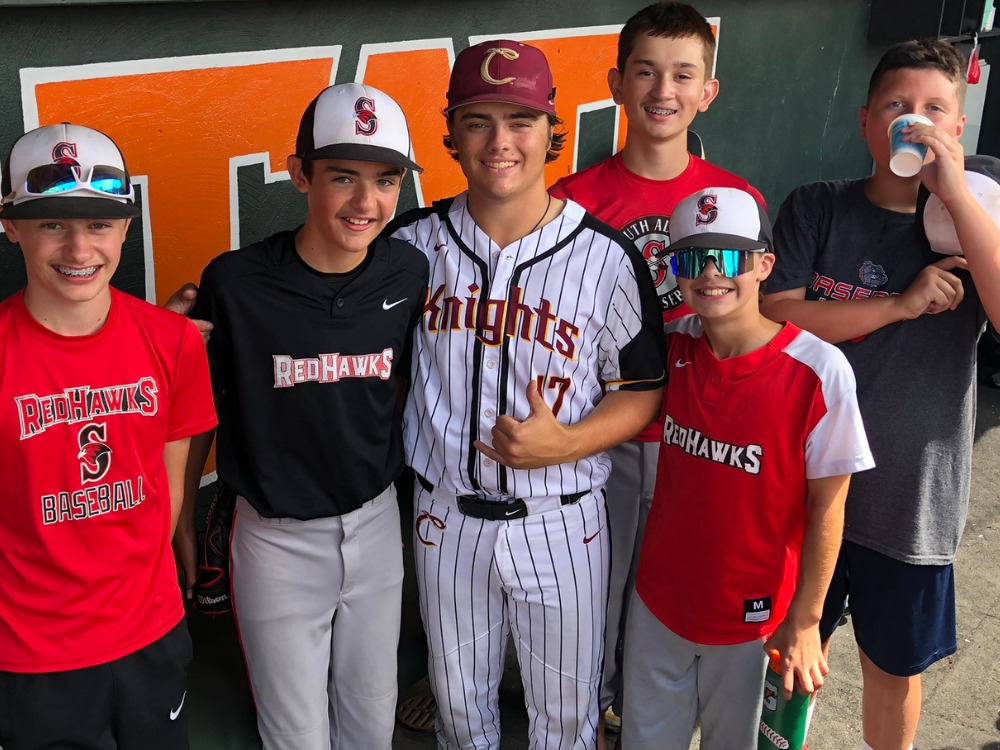 Closer Wiese back for third year with Knights
Tuesday, Feb. 21, Corvallis, Ore. – The two-year anchor of the Corvallis Knights bullpen will return in 2023, head coach Brooke Knight announced Tuesday.
Lefty Sean Wiese of the University of Hawaii, will report for his third summer with the Knights after the Warriors conclude their Big West Conference season. He is a 5-foot-8, 175-pound junior history major from Wilsonville, Ore., who played at Canby High School.
Wiese enjoyed a spectacular 2022 season with the Knights, going 5-0 with a 1.88 ERA in 18 appearances. He had six saves, 38 strikeouts and just four walks in 43 innings, and garnered first-team all-West Coast League honors and the Knights Top Pitcher Award.
He also had an outstanding 2022 season at George Fox, where he played from 2020-22 before transferring to Hawaii. Wiese was 3-4, 3.89 in 12 games, all starts, with 44 strikeouts in 71.2 innings. He earned first-team all-Northwest Conference honors and was the conference's Pitcher of the Week for Feb. 7-13.
Wiese was 1-0, 3.64 in 18 games for the 2021 Knights, with three saves and a 45-8 strikeout/walk ratio in 42 innings. He was crucial in the playoffs, with 2.2 scoreless innings in two relief appearances.
He was 0-0, 1.42 in two games at George Fox in 2021, with 17 strikeouts in 12.2 innings. Wiese was 2-1, 4.63 for the Bruins in 2020, with two saves and 13 strikeouts in 11.2 innings.
Wiese enjoys family time, fishing, going to the beach and listening to music. A Boston Red Sox fan, his favorites are Billy Madison (movie); Money Heist (TV show), and The Outsiders (book).
Corvallis opens the 2023 season on May 25 with the annual Science, Engineering & Art Day at Goss Stadium, presented by Paventy & Brown Orthodontics.
The Knights begin their quest for a seventh-straight WCL championship against the host Ridgefield Raptors on June 2. Their home opener is set for June 15 against the Bend Elks.